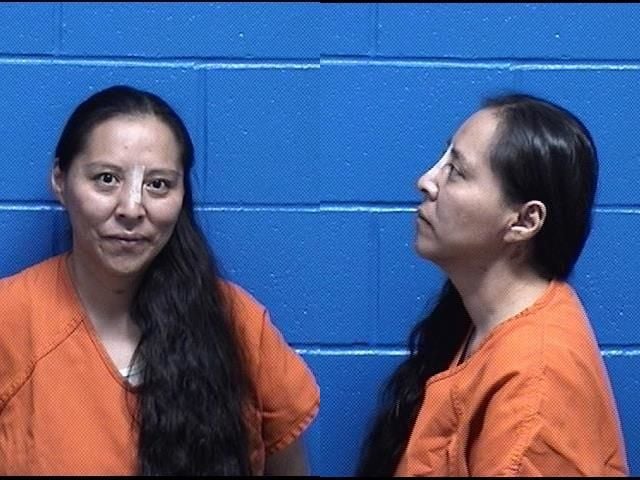 A 41-year-old woman is jailed on allegations she killed her uncle on June 26 outside his home and is being held in Missoula on $1 million bond.
Missoula County prosecutors said in charging documents filed Monday that Darnell Reevis beat Paul Big Sam repeatedly with a baseball bat, and that Big Sam appeared to have laid in the front yard of his home for hours before anyone called 911.
Reevis gave investigators several versions of the events that led to Big Sam's death, including allegations that Big Sam had assaulted her in the past and the June 26 assault was in self-defense.
The incident began a day earlier, according to charging documents. Reevis had become upset with her uncle and mother, Mary Big Sam, because they refused to give her money, according to sheriff's deputies who went to the home on Big Sam Lane on June 25. Deputies found Reevis had headbutted Big Sam and turned a hot barbecue over in anger. She was not charged but taken to a hospital in Missoula for a laceration sustained when she headbutted Big Sam, and she returned to the home the next morning, according to the affidavit.
In the late morning hours of June 26, Reevis' mother found Big Sam lying in the yard, blood on his face, his eyes bruised and swollen shut. Tribal police and Missoula County Sheriff's deputies were called back to the scene. Big Sam died while en route to the hospital, according to charging documents. His autopsy was scheduled for Monday, although investigators believe he died from blunt force trauma to the head. 
Reevis told law enforcement she acted in self-defense and showed an officer photographs on her phone of the laceration from where she headbutted Big Sam. Despite being in contact with law enforcement after she sustained the laceration, she tried convincing officers that her head was cut that morning. The photographs were time-stamped at 6:47 a.m. on June 26, indicating to law enforcement that no one had called the authorities for several hours after the baseball bat assault.
A baseball bat was found in the back of Reevis' mother's vehicle covered in blood and hidden under blankets, according to court filings. The clothes Reevis was reportedly wearing during the assault were found freshly cleaned in the washing machine, according to court documents. A juvenile who was inside the home at the time of the assault told police said he saw Reevis come inside, change her clothes and lay down.
Reevis' mother told law enforcement she and Big Sam were in his pickup in the driveway when Reevis arrived home from the hospital. Reevis was agitated, she said, and went inside to retrieve the baseball bat. The mother said she went inside when Reevis began breaking the windows of the truck. Sometime after, Reevis came into the house and told her to go help Big Sam. She also stated something similar to "see what happens when you mess with me," according to court documents.
Reevis gave law enforcement several different versions of the events, according to the affidavit. She said Big Sam had grown angry and punched her in the face, and tried strangling her with the bat. She told detectives she had struck Big Sam in the back and then in the head, according to court documents.
The Missoula County Attorney's Office has charged Reevis with one count of deliberate homicide and two counts of tampering with evidence, all felonies. If convicted on the homicide charge, she could spend life in prison. 
Missoula County Justice of the Peace Alex Beal set Reevis' bond at $1 million at her initial appearance Monday.
Sign up for our Crime & Courts newsletter
Get the latest in local public safety news with this weekly email.