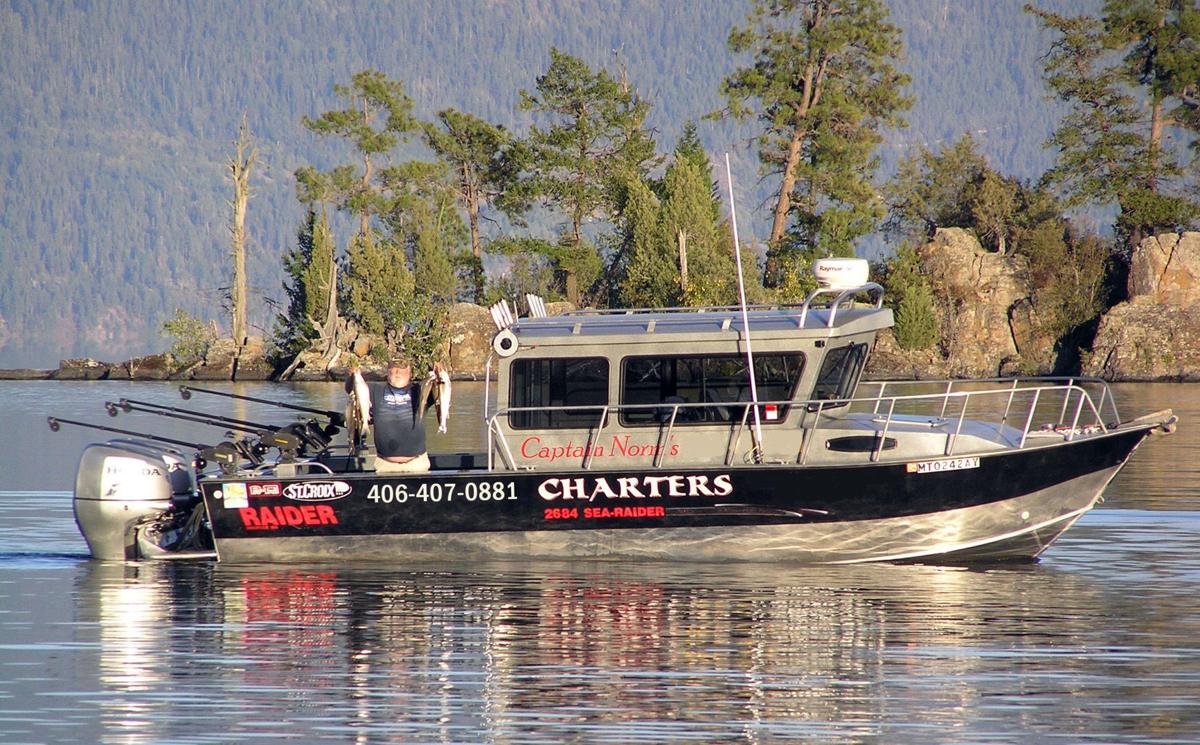 It's hard for a grizzly bear to learn anything when it's dead.
That's the take of two grizzly bear biologists in northwest Montana on the notion that grizzly bears will learn to fear man if the states of Montana, Idaho and Wyoming allow a limited trophy hunt now that the species' threatened status in the region around Yellowstone National Park has been revoked by the U.S. Fish and Wildlife Service.
Last week, the National Rifle Association and Safari Club International asked to intervene in a lawsuit that seeks to restore protections for grizzly bears in the Yellowstone ecosystem.
In affidavits, several members of the two organizations said allowing a grizzly bear hunt would improve public safety as well as help the region's economy and allow states to better manage the animals.
Safari Club International Idaho Chapter President Anthony Hafla of Idaho Falls said that hunting grizzly bears would limit the human-bear conflicts that now occur, especially during bow season.
"Grizzlies are smart animals and as soon as they figure out that man is dangerous, they will avoid such conflict," Hafla said. "The overall outcome for the bears will be positive as fewer bears will be killed out of self-defense or from culling bears that have been involved in altercations with humans."
Edwin Johnson, a 70-year-old outfitter from Gardiner, said he would welcome the opportunity both to offer guided grizzly bear hunts to his clients as well as hunt one personally.
"To me, this is a public safety issue," Johnson said. "In 1996 and 2007, clients of mine were mauled by grizzly bears. More bears are becoming more aggressive. They need to be hunted so that they fear the scent of humans, rather than following as they do now."
Montana Fish, Wildlife and Parks Libby area grizzly bear management specialist Kim Annis has heard that argument before.
"If the argument is that hunting bears will teach them to be afraid of humans, I don't understand how that would play out," Annis said. "Bears are solitary animals. If someone kills one, it's dead. It would have to stay alive to actually learn something."
Annis said people have been hunting black bears forever and they still come around people. Alaska has allowed hunting of brown bears — which are called grizzlies in the Lower 48 — and there are still conflicts between bears and humans there.
"I don't see where there is any evidence that bears learn to fear humans because of hunting," she said. "If people want to be able to hunt grizzly bears as a trophy, that's what they should say."
Confederated Salish and Kootenai Tribes grizzly bear specialist Stacy Courville said he couldn't say for sure how bears would react to being hunted, but there is one thing he knows for certain.
"Dead bears don't learn anything," he said. "Unless there is a bear right there standing next to the one that got shot, I'm not sure how bears would learn anything about being hunted. … Intuitively, that doesn't make any sense to me."
Courville's experience does tell him that grizzly bears are capable of learning to avoid unpleasant situations.
A cornfield surrounded by an electric fence near St. Ignatius has shown him that numerous times.
"We had bears that were patrolling the outside perimeter almost every night in hopes of finding a way in," he said. "We had bears inside the fence that couldn't get out. When they finally did decide to leave and the fence was turned off, they still hesitated before going through it."
The female bear stuck inside the fence had two cubs with her. As the corn patch was harvested and it grew smaller and smaller, Courville occasionally saw her stand up and look around.
When the three finally decided to make a break for it, Courville happened to be there to watch.
"While mom barreled right through the fence, the two cubs hesitated when they got to the fence," he said. "She was already across the county road before they even attempted to get through the fence. That was learned behavior."