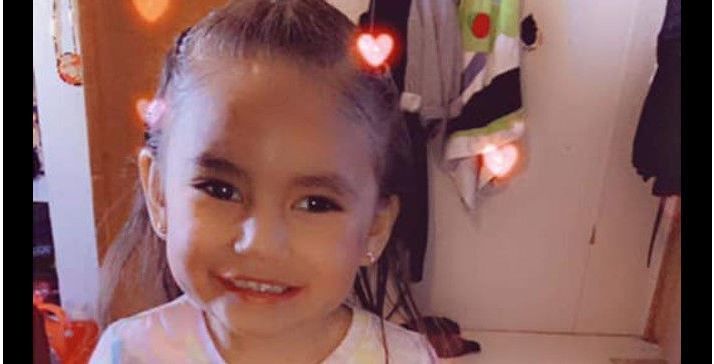 Blackfeet Law Enforcement Services said Thursday that divers found a boot in the Two Medicine River belonging to 3-year-old Arden Pepion during the initial searches following her disappearance in April.
When officers first received the report of her disappearance, they learned she had been with her uncle in a wooded area by the Two Medicine River, according to spokesman Frank Goings.
Pepion had been missing for between five and six hours before officials were contacted, Goings said. Law enforcement responded immediately when contacted.
Pepion was last seen around 7 p.m. on April 22 in the surrounding areas of Joe Show East off U.S. Highway 89 South on the Blackfeet Reservation.
Officers identified footprints matching Arden's leading to the river during their initial searches, Goings said. On April 25, divers with law enforcement found the boot.
Blackfeet Law Enforcement searched 50 miles of the river, Goings said. About 13,700 acres of land were covered.
At a Thursday press conference, Goings discussed why an Amber Alert was not issued for Arden.
"It was determined by Blackfeet Law Enforcement Services supervising officers that the circumstances of Arden's disappearance did not meet the specific criteria for an Amber alert at that time," Goings said.
Criteria for an Amber alert includes reasonable belief the child was abducted or disappeared under suspicious circumstances, the child is 17 years or younger, has a proven mental or physical disability, or if the child is believed to be in imminent danger, Goings said.
Blackfeet Law Enforcement did not believe Arden was abducted because of the proximity to the river, interviews conducted with people last known to be with her and the footprints leading to the river, Goings said.
The Montana Department of Justice issued a Missing and Endangered Person Advisory for Arden, he added. 
Pepion's mother, Arbana Pepion, believes an Amber alert should have been issued regardless, she said.
"There should have been one anyway," she said in a phone interview following Thursday's press conference.
Goings said a contingency plan is in place to continue searching, but Arden's family and private search teams have not seen any law enforcement agents searching in recent weeks, Arbana said.