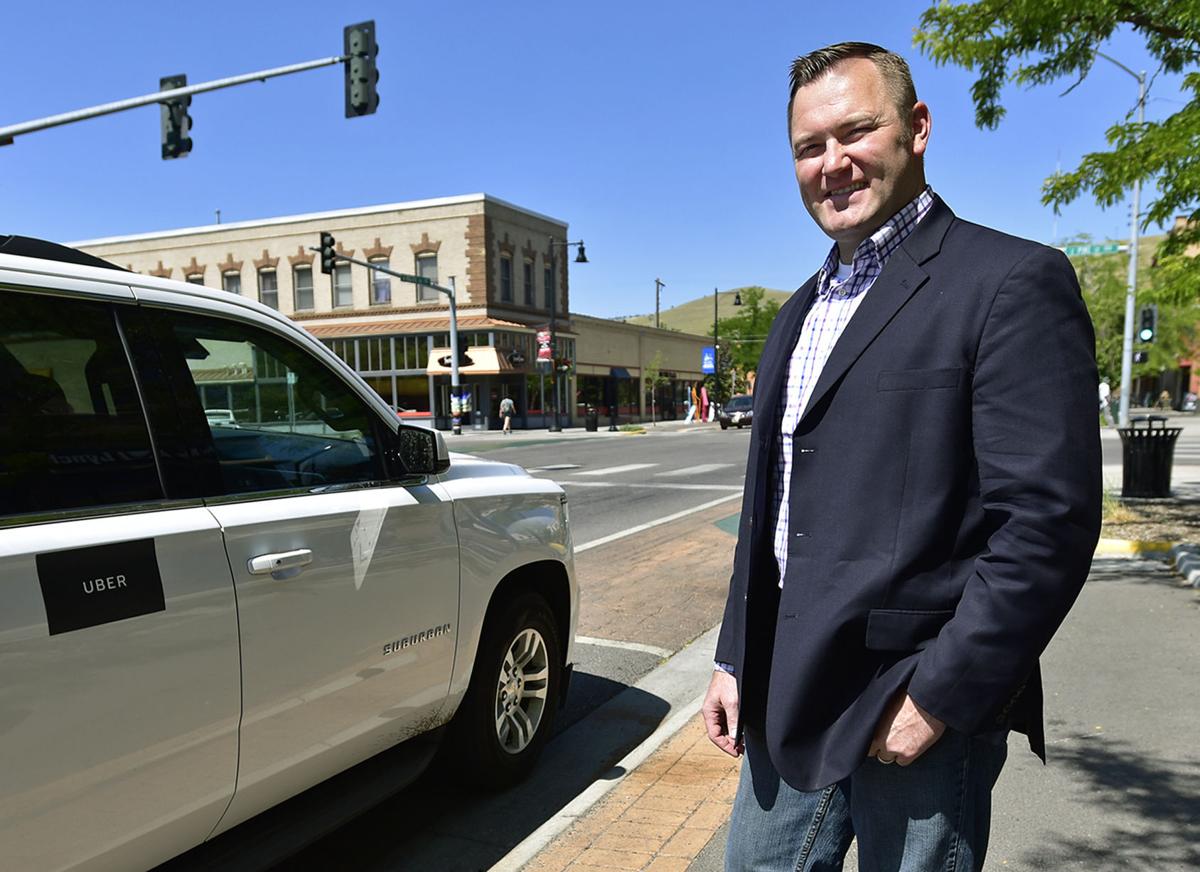 How does one get home from the bar?
If it's one or two drinks, the person may drive.
If it's a few more, the person may drive anyway.
That's behavior the Missoula DUI task force can't abide.
At its February meeting, the group got creative with ideas for partnering with bars to convince those drunk people to keep the keys in their pocket and take Uber.
"We're trying to promote this as a really safe option," Laila Skalsky said.
Skalsky, along with Aspen Logan, are Montana State University Nursing students who intern with the board through a county health department agreement with the school.
"They've got a half-dozen ideas already," task force director Lonie Hutchison said, most specifically about working with Uber.
The task force has a dedicated Safe Ride committee as well, and it's already secured a promise from Uber to hold special promotions in Missoula four times year.
Those promotions offer discounted rides, as well as a $1-per-ride donation to the task force from Uber.
The first offer happened after the Griz/Cat game in November, and raised $165 for the task force, while riders who entered a special code got $15 toward a free ride.
The task force bandied about the idea of doing the next promotion around Forester's Ball, or maybe on Super Bowl Sunday, but decided St. Patrick's Day will be its focus.
Aside from the cost and awareness issues, Hutchison said many people are uncomfortable with Uber, seeing it as dangerous, although she noted that since anyone can be an Uber driver, it could be a neighbor or local professional – or even a city councilperson. Ward 6 representative Michelle Cares said in a recent council meeting that she drives for the service.
The same people who are apprehensive about using the service – generally the 35-and-older age range – Skalsky said, are also the age range that commits the most DUIs.
Jodine Tarbert, the director of Compliance Monitoring Systems, fits that 35-and-up demographic, but said she uses Uber quite often when she travels, as it's simply more convenient and cheaper than a taxi.
"It's a no-brainer. It's an app on my phone," she said.