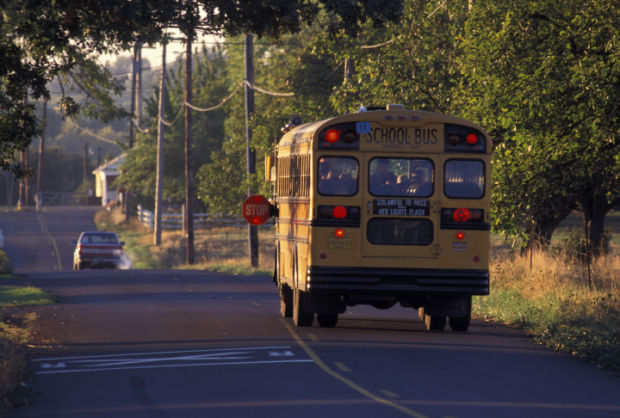 Missoula County Public Schools is currently taking applications for a new Early Kindergarten program at Jefferson Center, which will help targeted students become better prepared for kindergarten.
The program will target students who live in neighborhoods surrounding Franklin Elementary, Hawthorne Elementary, Lowell Elementary and Russell Elementary.
The program aims to provide at-risk 4-year-olds with an environment and the resources to help them grow academically, emotionally and socially.
"The purpose is to reach that group of students who may not be accessing some other kind of early childhood opportunity," said Virginia Haynes, the Early Kindergarten program coordinator. "We want to give them that chance to build those skills of readiness for kindergarten in a really nurturing, language-rich environment."
MCPS is accepting applications for the program until Friday, Sept. 7. It will start on Wednesday, Sept. 26.
Early Kindergarten will serve students who turn 4 years old on or before Sept. 10. Priority will be given to students who live in the targeted neighborhoods, meet the income eligibility of 200 percent or less of the Federal Poverty Guidelines, have limited English proficiency or are homeless as defined in 42 U.S. Code § 11302.
The program may also admit students on a case-by-case basis who do not meet these requirements but are recommended for enrollment by the administration. MCPS is encouraging everyone to apply because there may be room for kids who don't necessarily live in the targeted areas, but are English learners or at the 200 percent level of poverty, Haynes said.
"We're encouraging people to go ahead and apply because we very well may have the ability to serve those students as well," Haynes said.
You have free articles remaining.
However, only students who live within MCPS elementary district boundaries will be admitted for the program.
Students will be split into two classrooms of 16 students, with the capacity to grow to 20 students per classroom throughout the year, Haynes said.
Teachers will use the HighScope curriculum, which encourages children to engage in interactive learning by playing and exploring. The classrooms will provide a language-rich environment, with access to plenty of books and time spent with teachers reading to students.
The no-cost program will also include breakfast and lunch, a rest period and free transportation via school buses.
Parents interested in applying for the program can apply at the Jefferson Center every day between 1 and 4 p.m. There will also be evening registration nights from 4-7 p.m. on Wednesday, Sept. 5 and Thursday, Sept. 6.
During the registration nights, parents will be able to tour classrooms and meet the teachers.
When applying for the program, parents will need to provide a copy of the student's birth certificate and two items that verify a home address, such as a utility bill or lease agreement. Applications must be received by 4 p.m. on Friday, Sept. 7.
Parents of students who are accepted will be notified by Sept. 14. Parents will then need to complete an enrollment packet and provide their child's immunization records.