A crowd gathered at a corner of Higgins Avenue and Front Street in October 1909 to listen to a fiery 19-year-old woman rail against corporate dominance over the working class.
Elizabeth Gurley Flynn was arrested for her transgression, as were dozens of fellow Industrial Workers of the World activists who took her place. They filled the jails until, with the Western Montana Apple Show bearing down, the Missoula City council capitulated, saying the "Wobblies" could speak wherever and whenever they pleased as long as they didn't impede traffic.
It was, in a sense, Missoula's marching orders for the ages.
"You can draw a line between what happened in Missoula then and recognition now of free speech during times of national distress," said Clem Work, a retired University of Montana journalism professor. "We weren't the only place that fought that fight, but I'm kind of proud of the fact that it sort of got its birth in Missoula."
They probably don't realize it, but the hundreds of people who've lent their voices and time to the current Black Lives Matter demonstrations on the courthouse sidewalk have hopped back on Flynn's figurative soapbox.
Sit-ins, stand-ins, marches and protest speeches, and invariably choruses of "We Shall Overcome," became a fact of life in Missoula in the 1960s. They began in the early stages of the Vietnam War and in the aftermath of the Civil Rights Act of 1964, when things got downright uncivil.
See if this rings a bell:
"We are demonstrating because this is a part of the never-ending struggle of each individual to be accorded the dignity and recognition of being a human being."
Those were the words of Ed Waldrup, a sophomore history major at UM, from the steps of the main post office on East Broadway on March 18, 1965. One of the earliest protest marches from campus in the '60s was spurred by the death of Jimmie Lee Jackson, an unarmed black man who was beaten and shot by state troopers in Selma, Alabama, at a peaceful voting rights march exactly a month earlier.
During the Selma-to-Montgomery marches that ensued, James Reeb, a white minister and civil rights activist, was beaten to death by white segregationists. Three men were tried but acquitted by an all-white jury.
"We dedicate this march," Waldrup said in Missoula, "to Jimmie Jackson, Reverend Reeb and all those who dare dream of the day when equality will become a reality in this country."
In 1969, history professor Robert Peterson, speaking at the Missoula Rotary Club, said Vietnam War protesters in Missoula and across the nation were "in harmony with the American tradition," citing sympathy for the British in the Revolutionary War and the draft riots in New York during the Civil War.
Led by university students and faculty, Missoula protested the buildup of nuclear arms, degradation of the environment and social injustice.
Flo Chessin was a founding member of Missoula Women For Peace and what became the Jeannette Rankin Peace Center. Now 94, she happily calls herself a peacenik.
Chessin's late husband, Mike, was a UM botany professor who, along with fellow professor and internationally known scientist Bert Pfeiffer, was in the vanguard of many of Missoula's early protests and demonstrations.
"I think it started probably in the '60s when the Beatles came, and you had Earth Day and the environmental movement, all those things," Chessin said last week. "It just created a wonderful, different kind of culture, and then women started speaking out."
She's tuned in to the Black Lives Matter protest but hasn't ventured over to it.
"I used to go to every demonstration, but I just don't feel up to it these days," Chessin said.
In his retirement, Work is a charter board member of Soft Landing Missoula and a champion of the inroads made by Missoula's latest wave of refugees, most of them Congolese or Eritrean.
He covered protests and demonstrations in Denver for the Rocky Mountain News in the 1960s and '70s, and his book "Darkest Before Dawn: Sedition and Free Speech in the American West" was published in 2005. It led the following year to the posthumous pardons by Gov. Brian Schweitzer of 78 World War I sedition prisoners in Montana.
Work isn't a habitual protester, though he was happy to join hundreds in March 2016 for Missoula's pro-refugee "March Against Hate" in early 2016.
Like Chessin, he appreciates those who are undertaking the "huge task" of changing minds in the Black Lives Matter movement.
"A lot of people in the world perceive that there is a great injustice about systemic racism, not only in this country but people are perceiving it in other countries as well," Work said. "Clearly this is not the first time it's come up, and each time people hope this will be the time there'll be systemic change."
It's not that he's not optimistic, Work said, but "it's an enormous struggle to bring about enough change to see even our own faults and react positively through politics, through business, through education.
"I think we've come a little way in terms of public consciousness. But at the same time, clearly there are plenty of people who don't see it, don't agree and think it's foolish."
Do protests make a difference?
"I hope so. I think so," Chessin said. "It takes time. It takes exposure to people listening to different points of view, to see the documentaries on TV and see what people have gone through."
She sees the Black Lives Matter protest and others as pushback to President Donald Trump's agenda and demeanor.
"I just think Trump is destroying our country," Chessin said. "But it has activated so many people with these demonstrations. It's absolutely amazing. I can't believe the number of people who are walking all the time."
There's a marker in front of the Florence Hotel at "Free Speech Corner" commemorating the IWW's free-speech victory of 111 years ago. It recounts Flynn, the 19-year-old firebrand; her husband, Jack Jones; and Frank Little coming to Missoula to spread "the glad tiding of a great revolutionary union" to the working class.
Work played Judge Harry Small in a 2009 centennial reenactment of the events. Small fined activists $1 and sentenced them to 15 days in jail before releasing them all at the behest of the acting mayor and aldermen. 
In a way their protest backfired, Work pointed out.
After Missoula the Wobblies carried their free-speech movement to Spokane and West Coast cities.
"People were killed, a lot of people were arrested, and they had money flowing in from IWW dues, so it raised their visibility and made them a significant force," he said.
America entered World War I in 1917, at the height of IWW influence. Little was lynched by henchmen in Butte that September.
"The Wobblies were perceived to be behind the timber strikes and the copper strikes in Butte, and that led to the passage of the Sedition Law," Work said. "That wasn't a good thing. But ultimately the excesses of the Sedition Act led to recognition of protest and free speech rights."
Jump ahead to 2020 and Black Lives Matter protests at the Missoula County Courthouse, a couple of blocks from Free Speech Corner.
The cause is racial justice instead of economic parity, but the passion and convictions echo across the century.
Coincidence or not, one of the key lead voices in the Missoula movement is Morenike Akiwumi. She's 19. 
---
Photos: Protests in Missoula Through the Years
Persian Gulf protest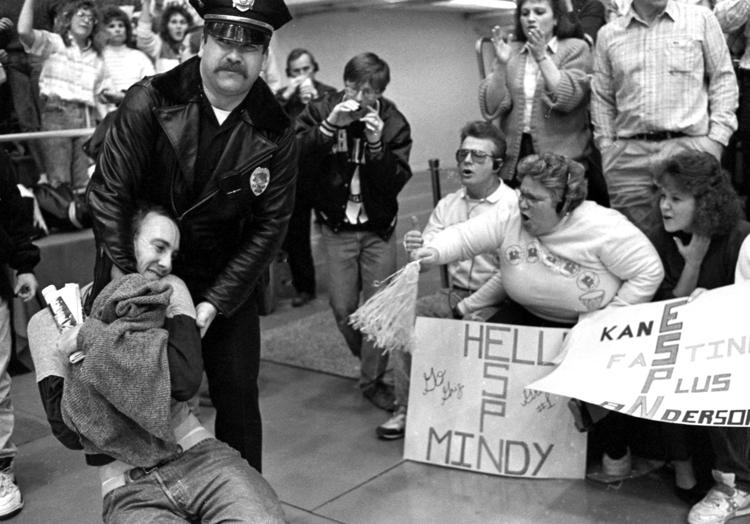 100th anniversary of the "Wobblies" protest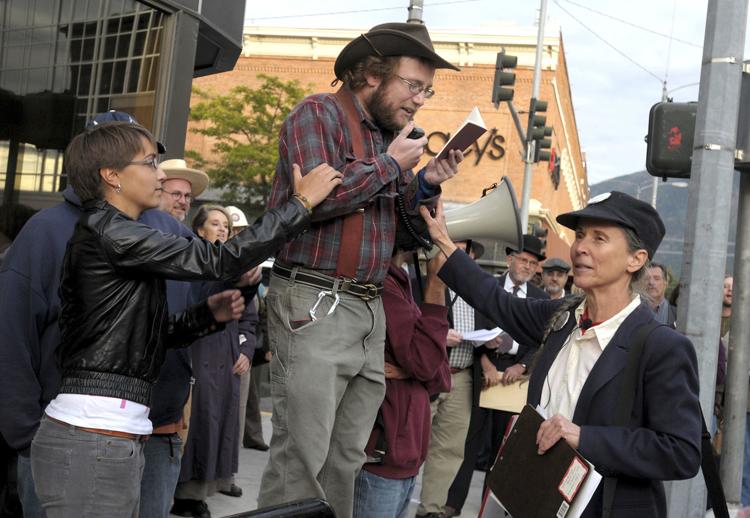 Occupy Wall Street
Resettlement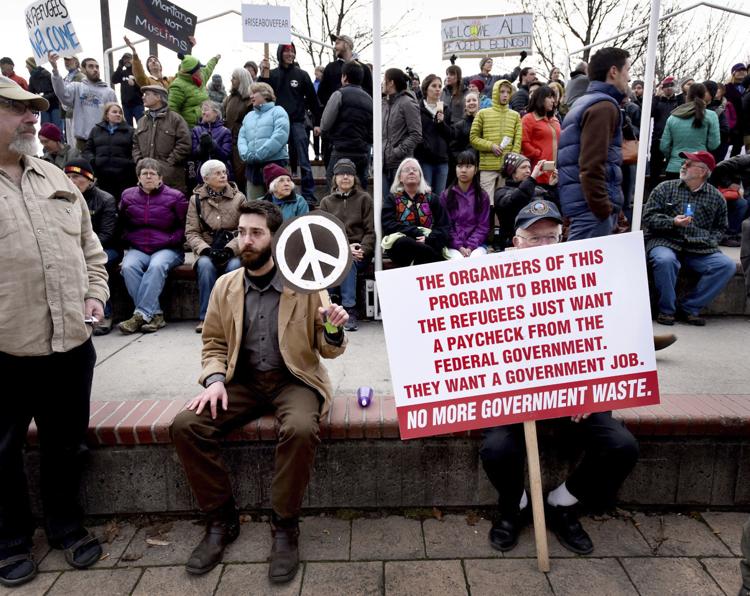 Pipeline protest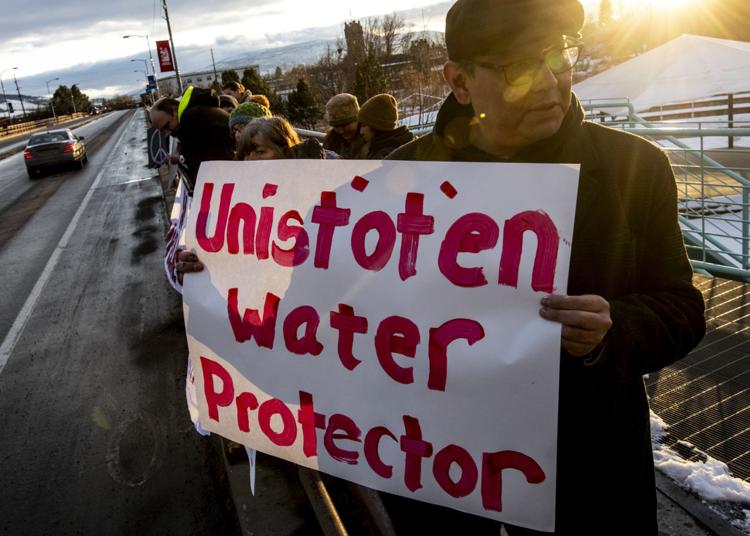 Women's March 2018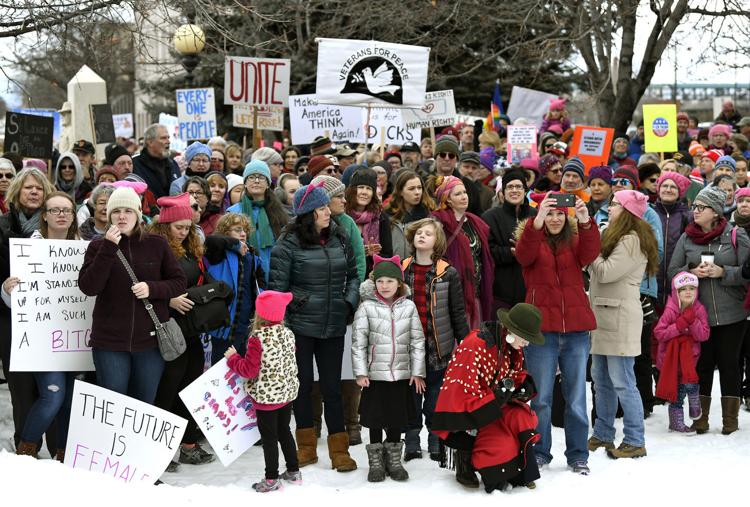 Tar sands protest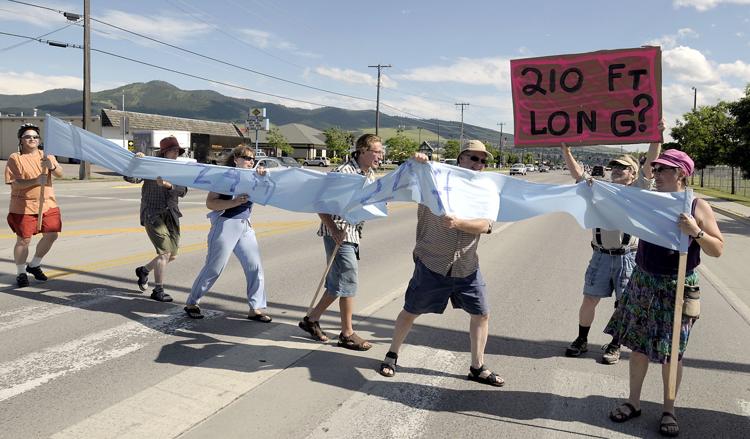 BLM protest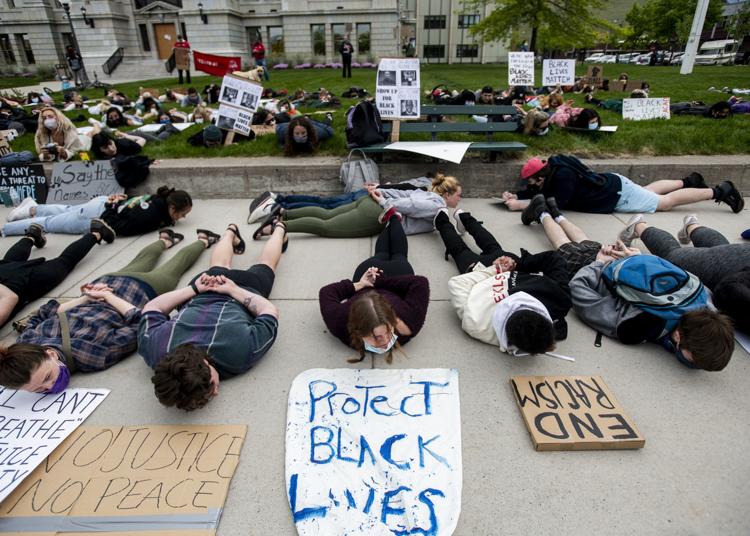 2009 government spending protest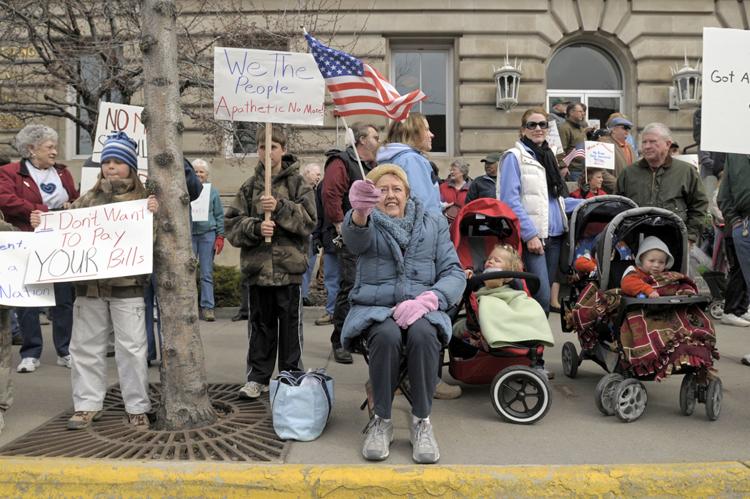 1991 Gulf War protest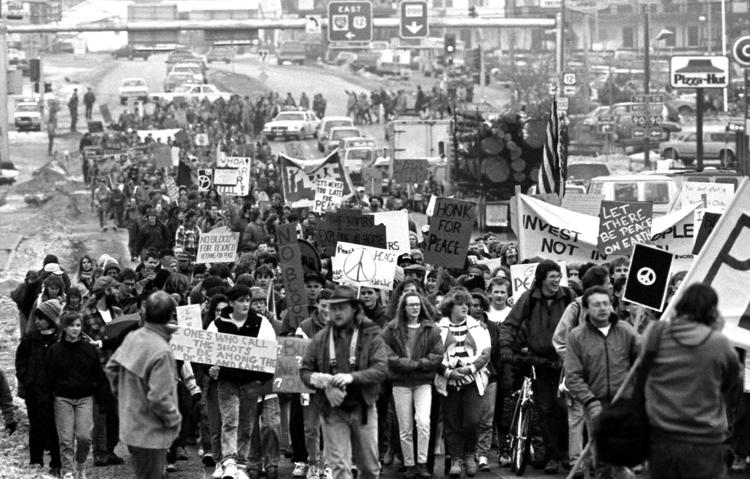 The Women in Black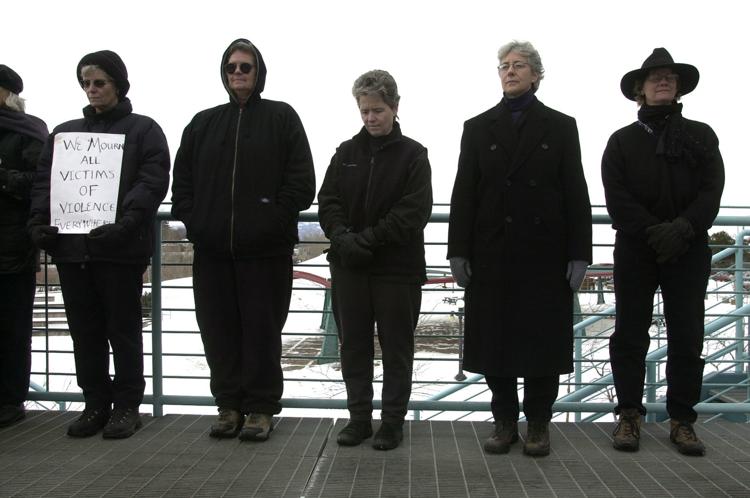 Vietnam War protest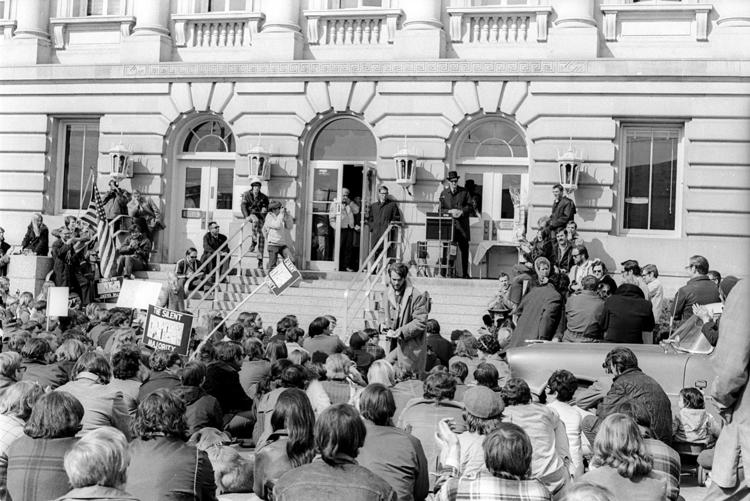 U.S. invasion of Iraq protest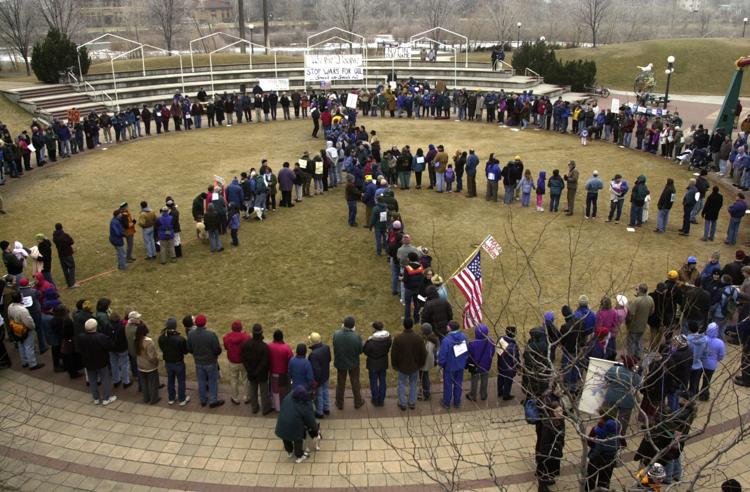 Victims of sexual violence protest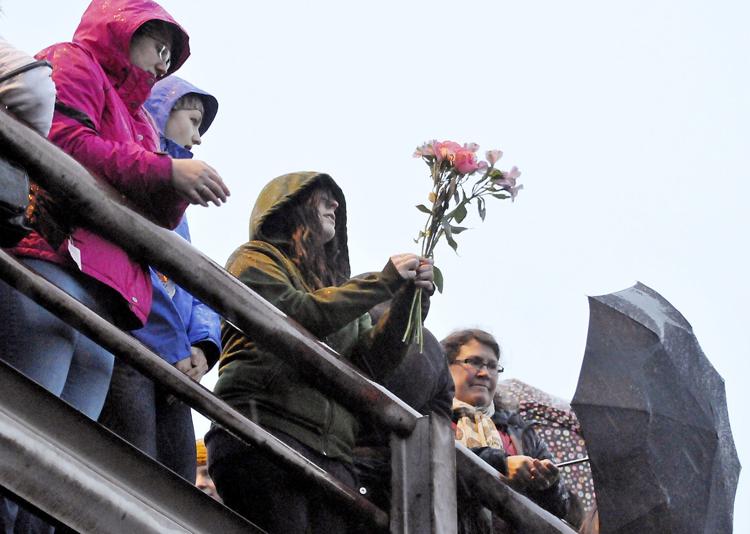 2003 Iraq War protest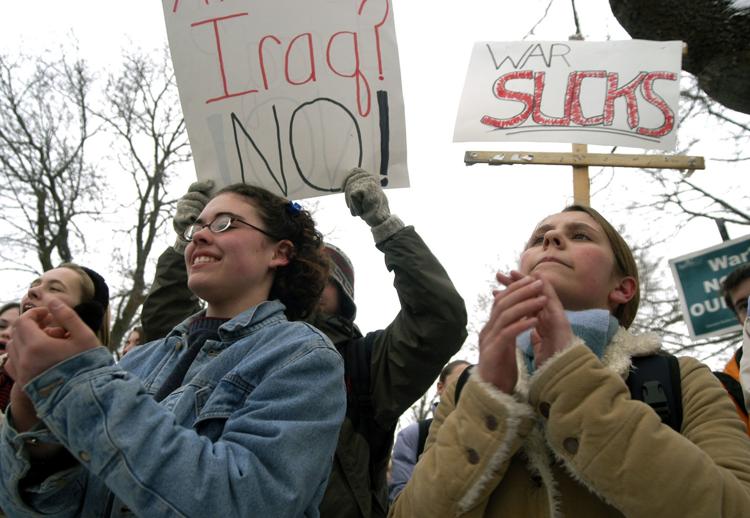 Get local news delivered to your inbox!
Subscribe to our Daily Headlines newsletter.