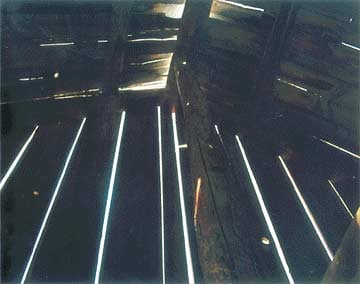 Today, 4U becomes a gallery filled with a few of the many extraordinary exhibits from the Junior Photography Department at the 2007 Western Montana Fair
Awards: Blue ribbon and best of show
"My friend Pamel and I went to a wedding and my mom was taking pictures.
We took my mom's cameras (Canon digitals) and we just went around taking pictures
of each other. She was a flower girl."
Awards: Blue ribbon and best of show
"It was on Highline Trail in Glacier Park, 7.6 miles," said Mattie about her winning entry. "I saw a goat because it was walking across the trail and I thought it would be a cool thing to take a picture of it." Mattie took the photo after the fair last year as a 6-year-old. She hiked the whole trail carrying her own backpack and, of course, her ever-present digital camera, her father said.
---
Awards: Blue ribbon and best of show
Kristen used a Canon Rebel digital camera to capture this incredible shot. "At the front of my house we have a planter and a momma bird decided to make a nest in the planter right next to our window so we could watch the momma feeding the babies. It was really cool. It was a robin. I like how the neck stretches."
---
Awards: Blue ribbon and best of show
Editor's note: Leia was at camp and not available to comment about her photo.
Be the first to know
Get local news delivered to your inbox!