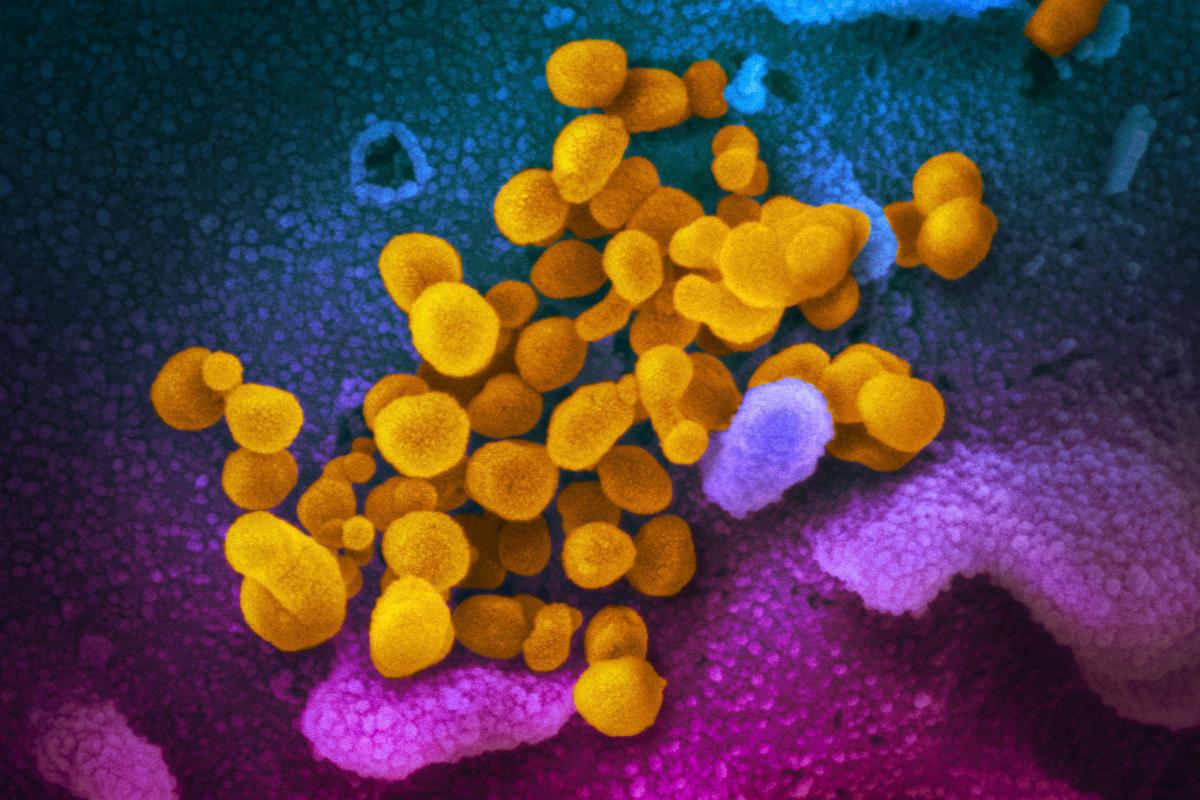 Eight more people have tested positive for coronavirus, while at the same time the Montana Nurses Association called on Gov. Steve Bullock to order state residents to shelter in place.
Three Gallatin County residents tested positive for the coronavirus Saturday, including a woman in her 50s and two men in their 60s. Cascade County saw its first three confirmed cases, including a man in his 50s, a woman in her 50s and a woman in her 20s.
A Silver-Bow County woman in her 50s and Ravalli County's first case, a 19-year-old woman, also tested positive for the virus.
These latest cases bring to 30 the total in Montana as of Saturday evening —  five in Yellowstone County, seven in Gallatin, four in Missoula, three in Lewis and Clark and Cascade, two in Flathead and Butte-Silver Bow, one each to Madison, Broadwater and Roosevelt, and one to a part-time state resident who tested positive in Maryland.
Lewis and Clark County Public Health did, however, announce that a case noted there Thursday was a woman in her 40s quarantined in her home, and that travel was not involved.
The Ravalli County patient was identified as a 19-year-old woman who had contracted the virus while traveling internationally.  Dixie Dies, the Ravalli County Coronavirus Incident Management Team's spokesperson, told the Missoulian on Saturday the woman and her close contacts were isolated at home.
In announcing the Ravalli County case Friday evening, John Bishop, CEO of Marcus Daly Memorial Hospital in Hamilton, wrote that "over the last few days, we have taken steps to reduce visitor access, reschedule unnecessary patient encounters, restrict facility access, and preserve personal protective equipment."
Marcus Daly Memorial Hospital also put on its Facebook page a call for donations of personal protective equipment.
The Cascade County patients are isolated in their homes and are taking precautions to minimize spread, according to the Cascade City-County Health Department in a social media post Saturday. All of them recently traveled internationally.
"We knew that Cascade County would eventually have confirmed cases of COVID-19, and we have been diligently planning a long time for this," said Trisha Gardner, health officer for the City of Great Falls and Cascade County. "We know that community exposure is limited and localized. Even though we understand no one wants to hear that a new virus has shown up in our county, residents should rest assured that CCHD and our partner agencies will act out of an abundance of caution."
The three Gallatin County residents were tested on March 19 and were confirmed to have the disease Saturday. The patients are self-isolating at home and are in good condition, according to Melody Mileur, communications coordinator with the city of Bozeman. All three recently traveled internationally.
Not many details were provided about the Silver-Bow County resident whose positive test was confirmed Saturday, but an investigation is ongoing and a list of those the person has come into contact with will be provided, according to Karen Sullivan, Butte-Silver Bow County health director in an email.
Also on Friday, Bullock ordered the closure of several types of businesses for one week, in an effort to limit the large gatherings that could cause virus spread. The Montana Nurses Association wants him to go even further. On Friday evening, the group's CEO, Vicky Byrd, wrote a Facebook post asking members to "encourage our governor to order our state of Montana residents to stay home (shelter in place) and close all non-essential businesses until further notice."
As of Saturday California, Illinois, New York, New Jersey and Connecticut were already under such orders.
Asked to comment on this request, Bullock spokesperson Marissa Perry wrote in an email that "some states with massive outbreaks have issued shelter-in-place. Gov. Bullock has taken the necessary and aggressive steps to work to slow the spread of the virus at this time. We don't know how long any of the closures will last, but we do know that it will take at least a few weeks to evaluate how social distancing is working in limiting the spread of the virus in Montana."
On the federal level, both of Montana's U.S. senators announced Saturday that small businesses in all 56 Montana counties had become eligible for Economic Injury Disaster Loans from the Small Business Administration.
Concerned about COVID-19?
Sign up now to get the most recent coronavirus headlines and other important local and national news sent to your email inbox daily.