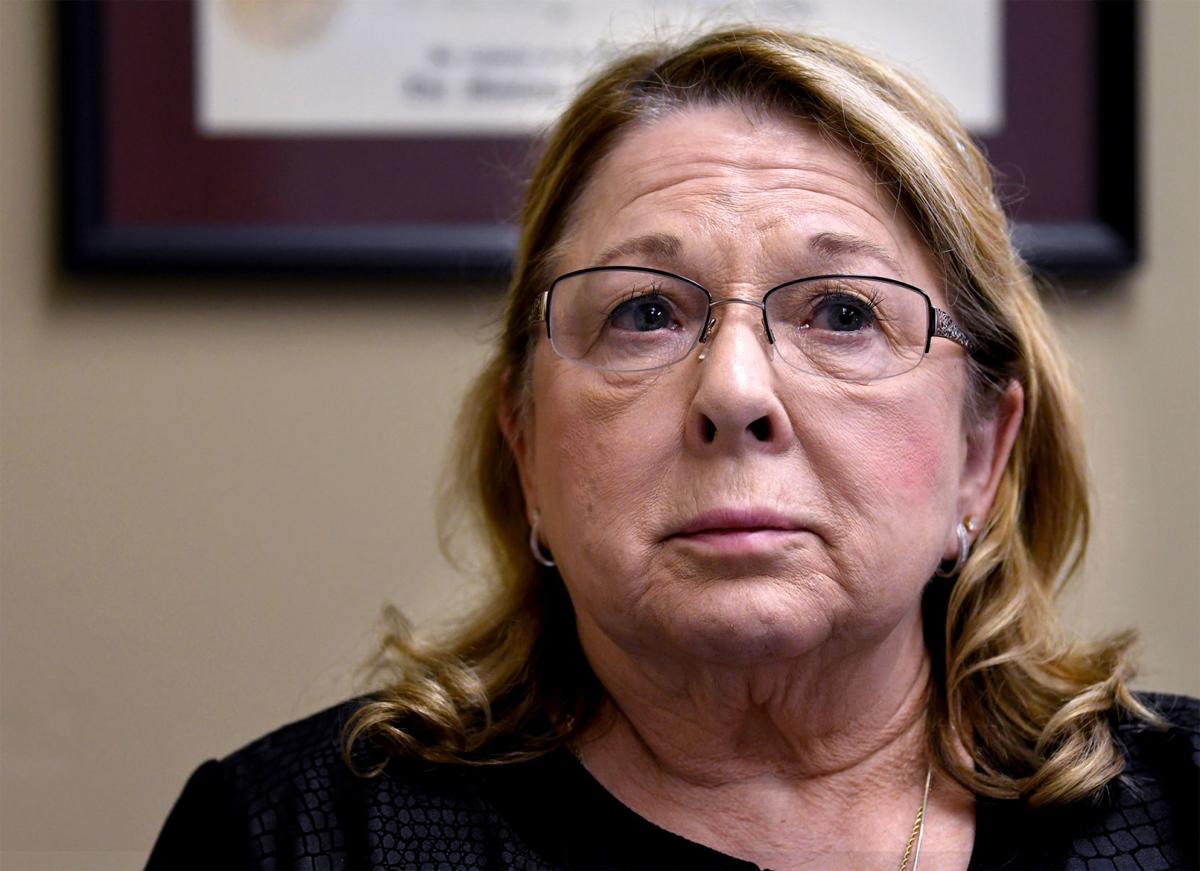 In 1991, Montana Gov. Stan Stephens issued a statement trumpeting the good done by the state lottery system:
"The Montana Lottery generated a lot of excitement for the state in Fiscal Year 1991. Mindy Bowman and Karin Brier demonstrated to Montanans that the dreams of young people really can come true with their good fortune in winning the $7.36 million Lotto Jackpot last year.''
Mindy Bowman's mother had also hit the jackpot two years earlier. Rose-Marie Bowman, divorced then, had fallen for a Federal Aviation Administration employee, successful investor and avid square dancer.
Fast forward to Aug. 27, when a Missoula judge dismissed an elder exploitation case, the kind with a frail millionaire whose health is failing, the kind that decimates family ties. But in this case, it's also the kind that may force lawmakers to rewrite the state's criminal statute.
The suspect: Rose-Marie Bowman, a dainty woman— now 80 years old — with an appetite for travel and finer things.
The charges: police and prosecutors believed Bowman had been inappropriately spending the fortune of 80-year-old Lanny Franzen, the investor who became her partner of 30 years and whose memory was decaying.
While she's been living under pre-trial conditions since she was charged about a year ago, Bowman hasn't been able to leave the Missoula and Ravalli counties, or be with Franzen without supervision. She said in that time, they've lost the last year they could be together, intellectually.
"We've been deprived of time where he would have known and enjoyed us doing things together. And now he's progressed to the point where he's… you can't carry on a conversation," she said. "He doesn't understand what you say to him."
Her attorneys say, with Franzen's affairs finalized nearly six years ago, Bowman never should have been charged. 
They had first met square dancing. Franzen had long been single, and never had any children of his own. He asked her to dinner, and things took off like a dynamite fuse.
Within a few years, they were living in condos just across the walkway from each other. While they grew inseparable, they would never live in the same home. And although they became engaged after just a couple of years together, they never married, either.
Bowman said they both liked it that way.
"We truly never argued, because we weren't a married couple," she said. "Literally, positively because there wasn't anything to argue about … We had a wonderful life."
Before he met Bowman, she said he lived modestly, never having traveled farther than Spokane, Washington. But in their life together, the next 20 years consisted of traveling the world: New Zealand, Australia, Canada, the San Juan Islands of Washington state and more.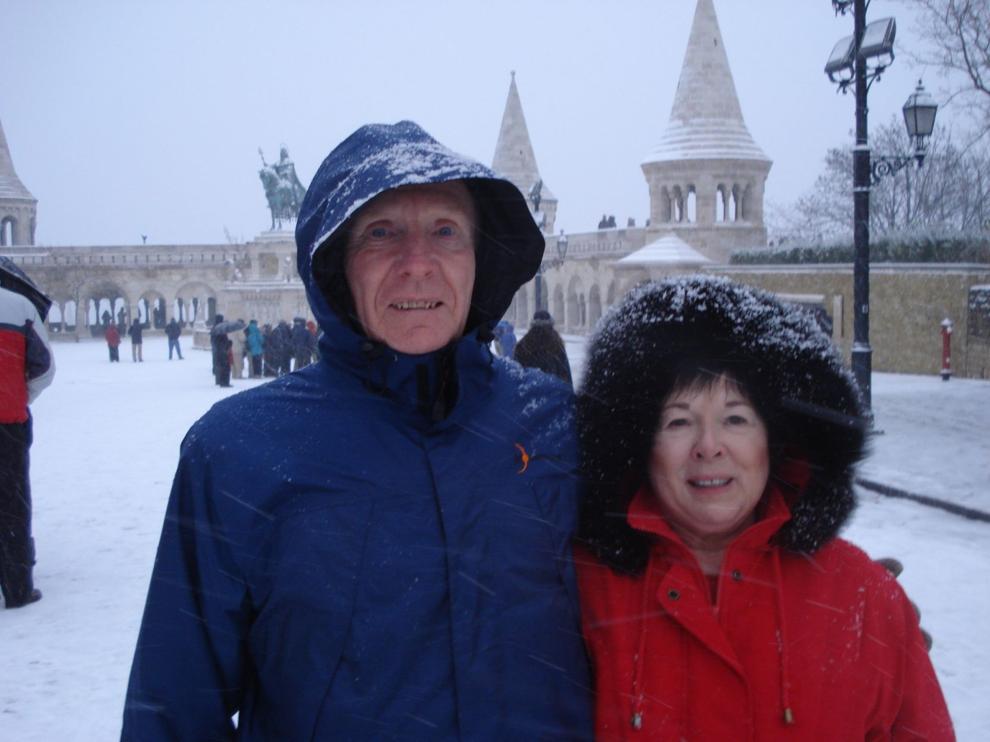 She brought him into a broader world, she said, and he gave her compassion.
"Love, unconditional love," she said. "Total freedom, for the first time in my life, to be the person that I am. To just be me. And he was extremely generous and kind."
Franzen also grew to love Mindy Bowman like a daughter. In 2004 he added Rose-Marie and Mindy to his bank account, creating joint ownership. 
On November 27, 2012, Franzen signed a living will that made Rose-Marie his sole beneficiary. In the event Rose-Marie did not survive him, Mindy would become his heir. On the same day, Franzen signed a document giving Rose-Marie power over his finances, which again would go to Mindy if Rose-Marie were "unable or unwilling" to execute the power of attorney document. In a third document, he signed his condo over to Rose-Marie in the event of his death.
This was approximately four months after Franzen was diagnosed with Alzheimer's disease. The attorney who prepared the legal documents would later tell investigators it's not uncommon for people to create these documents in such a time frame after this type of diagnosis.
It was a neighbor, who Rose-Marie Bowman's attorneys describe as "disgruntled," in the condo complex where she and Franzen lived that sparked the investigation. A report to Adult Protective Services with the Montana Department of Public Health and Human Services turned into a suspicion of financial exploitation, according to the final report in 2016.
The allegations stemmed from Bowman's purchase of a home about a year earlier. She sold her condo to put the down payment on a new home, which she said doctors told her to look for for Franzen's weakening state. When she purchased the new home, she put his name on the deed, but the neighbor reportedly questioned Franzen's mental capacity to understand the transaction.
When Adult Protective Services visited his condo in April 2016, investigators reported Franzen "does not know where his money goes" and said he didn't have a mortgage, according to the DPHHS report. He did say he knew Rose-Marie Bowman, and that she took him on errands, but he denied that they were in a relationship, according to the report forwarded to local law enforcement.
Deputy Missoula County Attorney Karla Painter, a specialist in financial crimes, said she was aware of the documents granting Bowman the power over Franzen's finances, as well as their longstanding relationship. But the criminal statute, and the state definition of the power of attorney's related duties, required Bowman to spend Franzen's money for his benefit, not hers, Painter said. So they sat on the case, and watched the money in the account.
"If you look at where the money was going in conjunction with the timeline, you see that Lanny Franzen's mental capacities tend to decline when spending for Rose-Marie Bowman's benefit alone tends to increase," Painter said.
A detective's spreadsheet tracking the spending from the account shows Bowman issuing several thousand dollars to herself, including one check for $25,000. Franzen told a Missoula police detective that she likely took $6,000 from the account in one instance to "travel the world," although he also said he wrote her such checks all the time.
"Money is nothing to me," he said, according to court records.
Painter said this case may not have been charged if Franzen was able to give explicit consent for Bowman spending the money as she did, but that's not what detectives got with his condition.
"Lanny had no idea he had a mortgage or who was controlling his money," Painter said.
But Bowman's attorneys contend that's not the case. Those two documents — the will and the power of attorney — handing the control of Franzen's estate to Rose-Marie Bowman should have squashed this investigation from the beginning, they said. Bowman was only obligated to make sure Franzen had enough money to cover his care, said Rob Bell, one of Bowman's attorneys. Franzen had more than $2 million in his investment account, which was growing faster than it could be spent, Bell said.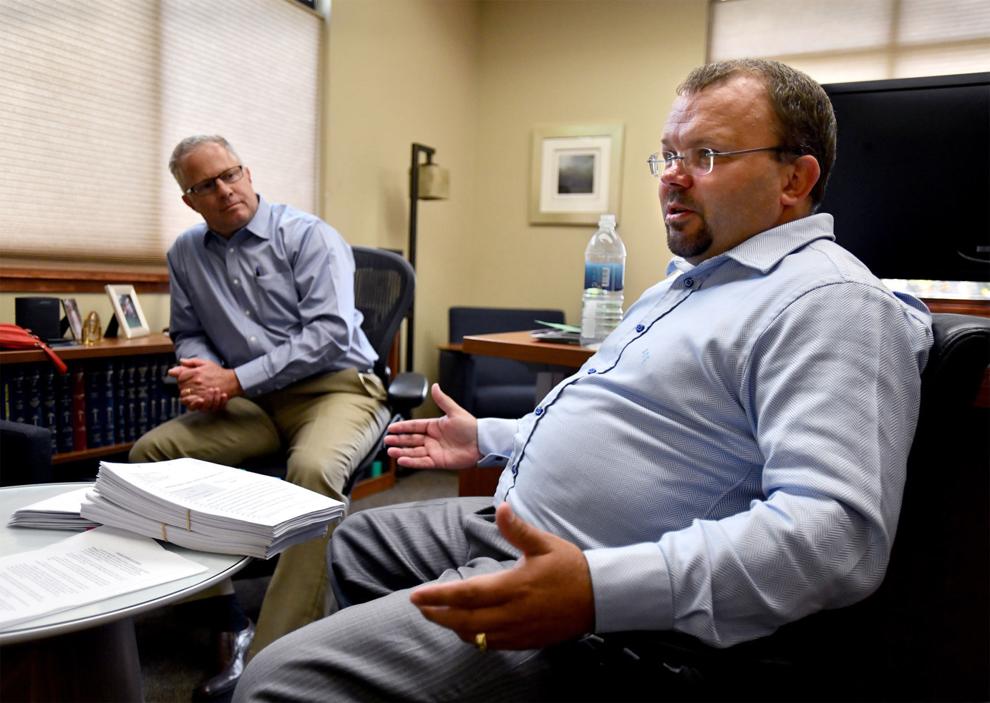 "She's the sole beneficiary. That means she can give gifts to herself," he said. "There's no question that he had the ability to provide for his future care."
And that was important, because Franzen never moved into the home Bowman bought. She had moved in with plans for him to follow, but she said he couldn't do it. Instead, he moved into The Springs at Missoula senior living community.
"He said, 'I just don't know if I could live in a house with somebody else. I just need my own space,'" she recalls him saying.
In December 2017, more than 18 months after Adult Protective Services first visited Franzen, the Missoula County Attorney's Office charged Bowman with elder exploitation, a felony.
The affidavit mentions the neighbor, the house, the mortgage. It also mentions Bowman's power of attorney, the joint bank account and Franzen's "money is nothing to me" comment regarding Bowman's use of his funds.
Ultimately, Judge Robert "Dusty" Deschamps allowed prosecutors to proceed with the case based on the information authorities brought in charging documents. 
But Deschamps ruled on Aug. 21 that the criminal statute for exploitation of the elderly was unconstitutionally vague. Primarily, Deschamps wrote in his order, the statute fails to require criminal intent.
As a result, the judge said, a family member could face criminal charges under the statute just for accepting a gift of china or jewelry from a grandmother.
Deschamps' ruling on the state's criminal statute is only in play in this district, a Montana Department of Justice spokesman told the Missoulian. But Painter has advised law enforcement to consider a theft charge instead of elder exploitation if such a case arises. She expects lawmakers will address the vague nature of the law's language in the legislative session next year.
In Bowman's case, the county attorney's office told Deschamps they would not appeal his decision, which would have required the assistance of the state Attorney General's office. Painter also told the judge she did not believe they could continue to prosecute Bowman on a theft charge, and asked he dismiss the case.
Deschamps obliged, but issued an eerie warning to Rose-Marie. "You're a lucky lady, Ms. Bowman," he said, elaborating no further.
About a dozen of Bowman's friends applauded the dismissal and filed out of the courthouse to encircle her with support.
"It should have never went this far," said Wanda Freyholtz, a friend.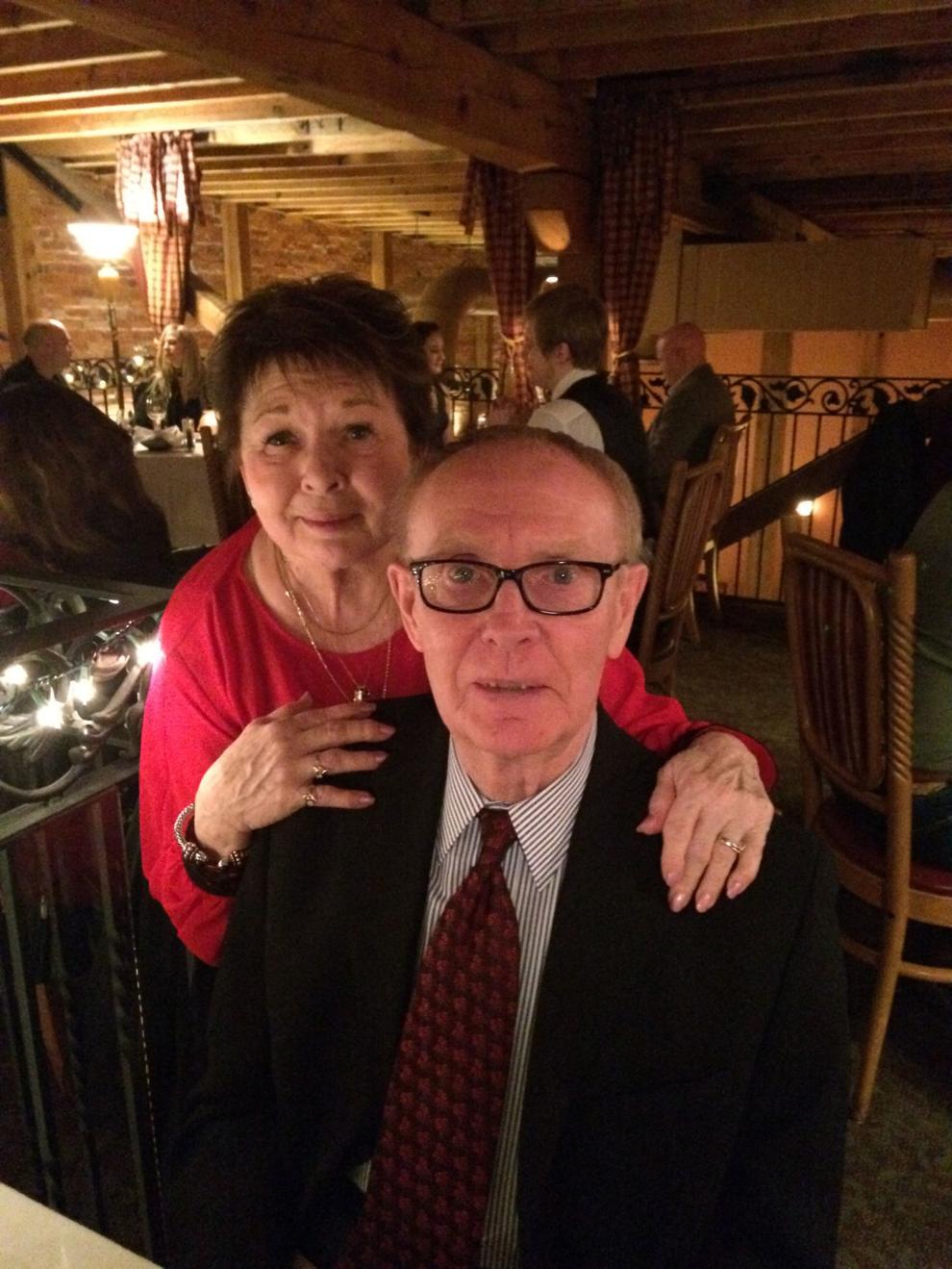 In the face of all the evidence of Franzen's willingness to finance Bowman's life, she and her attorneys believe it was her daughter, Mindy, who pushed for prosecution.
The money Mindy Bowman had won in the lottery is gone, they say. If Rose-Marie Bowman had been convicted, Mindy could have challenged Rose-Marie's right to the inheritance, the same way the state may challenge a widow's inheritance if she killed her husband, said Lance Jasper, Rose-Marie's other attorney. 
Mindy Bowman declined to comment for this story, although she did say the case had ruined her relationship with her mother. 
Painter called the belief that Mindy sought to influence the case "comical," and said there was nothing in this case that challenges Rose-Marie's position in the will.
"She was reluctant to go against her mother," Painter said. "Can you imagine being in that situation? She saw what was going on was wrong."
Rose-Marie Bowman believes differently, and since the case has concluded, has no interest in maintaining a relationship with her daughter, who was listed as a witness for the state and would have likely testified about her spending patterns had the matter gone to trial.
"She stabbed me in the back," Rose-Marie Bowman said. "It's all about the money. How strange it was, the first time in court. She was there with me for support."
Rose-Marie Bowman now must go through the legal process to regain control of Franzen's accounts, including the account of which she is a co-owner. Mindy Bowman is also still listed as a co-owner.
The mother's attorneys say they are also preparing to pursue claims against the daughter, Painter and a handful of others involved in Rose-Marie Bowman's criminal case. 
In the meantime, she is looking forward to spending time with Franzen again without supervision. Bowman called it "an incredible relief" to have the charges against her dismissed after a year of turmoil.
According to the National Center on Elder Abuse, part of the Administration on Aging, financial mistreatment is the most commonly reported form of elder abuse. A 2009 study found that close to 50 percent of people with dementia experience some kind of abuse, according to the agency. 
Larry Riley, vice chair of Missoula Aging Services and director of the agency's Elder Justice Program, said each year billions of dollars are fraudulently obtained from the elderly, and family is culpable about 90 percent of the time. 
No family is immune from the process of dealing with estate issues after the impairment or death of an aged relative, a process that can easily lead to feelings of mistreatment or betrayal, real or perceived, he said. 
"It's enormously sad, and it will just rip a family apart," he said. "What a horrible thing to be going through, at any point in your life, particularly at the end of your life, driving the family apart."