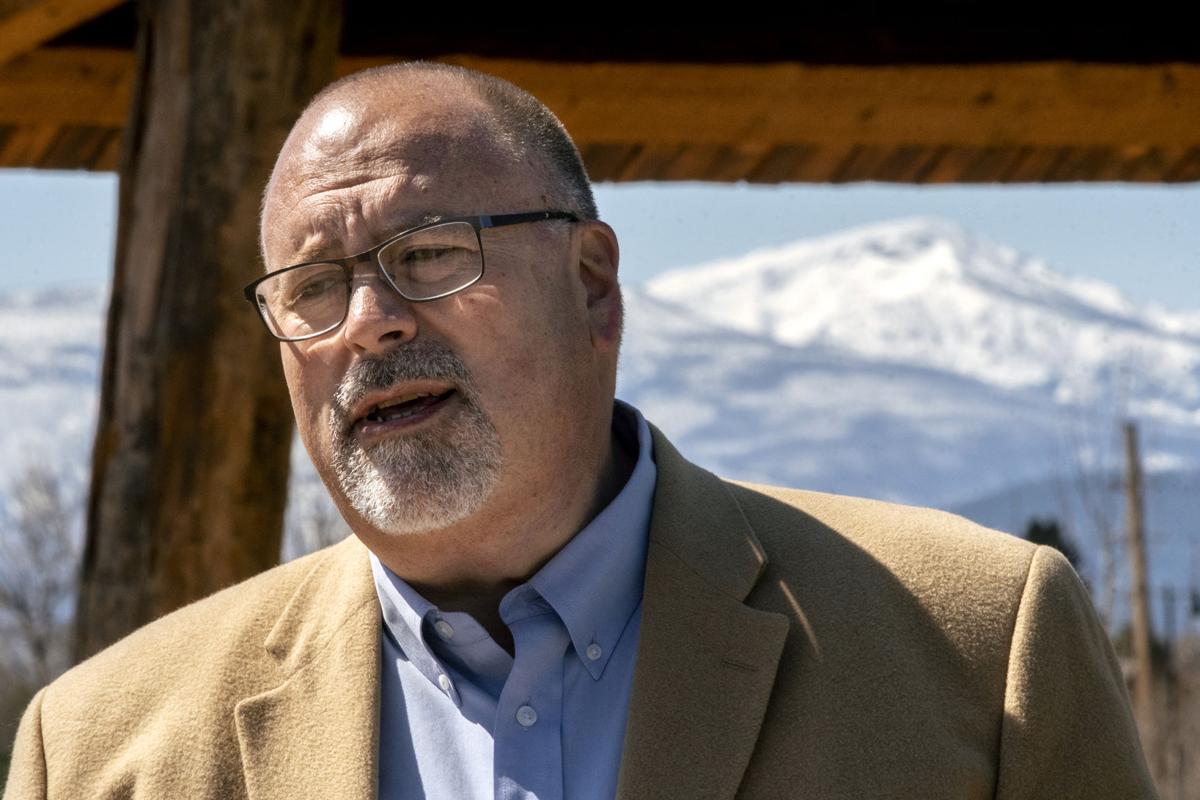 Missoula mayor John Engen has apologized to the CEO of Western Montana Mental Health Center and is now offering to have a discussion about an affordable apartment building for sale.
Engen had sent Levi Anderson an email last week saying any meeting would be "unproductive."
The 20-unit Bridge Apartments are owned by the center and were built in the 1990s using taxpayer money. The building houses people with mental illness and those living off disability income, but the affordability requirements that came attached to the public funds have now expired.
The center has listed the building for sale for $2.19 million because it no longer wants to be a property manager, and the city made a full-price offer. The center has said it has prioritized another offer, but has declined to say who the buyer is and whether it's a nonprofit or for-profit entity.
"I'm writing to apologize for my uncharacteristically blunt and counterproductive e-mail last week," Engen wrote to Anderson on Monday. "Because I believed we were on a path to solving this community challenge that I considered a broad win for more parties than just the residents, city and Western, the rejection of our offer took me by surprise and left me unusually frustrated."
Engen said that he's now open to meeting with Anderson.
"Over the weekend, I've stepped down from my high horse and hope that you and your board would consider having the conversation you previously proposed," Engen wrote.
Engen also explained to Anderson why the Poverello Center, a nonprofit homeless shelter, backed out of conversations to purchase the Bridge Apartments.
"We believe that through conversations with the Poverello Center, we have an opportunity to support the Poverello in its pursuit of 20 apartments to permanently house veterans, which is why the Poverello agreed that it wouldn't pursue purchase of the Bridge," Engen said. "We also think we can add supportive housing for the general population of unhoused residents while keeping current residents in the Bridge."
Engen remains concerned that the proposed buyer is still unidentified, he said.
"In the interest of having all cards on the table, I remain frustrated that Western is not disclosing the potential buyer," Engen wrote. "If you're convinced their intention is to support current residents, I could certainly be convinced, too. (As could the community.)"
"Given the public investment in the facility, it feels strange that the public is not privy to this information," the mayor continued.
Engen concluded by apologizing again and saying he hopes that a discussion will result in a better understanding of the mental health clinic's process and the fate of the residents.
On Tuesday morning, Anderson responded to Engen by saying he will ask his team to coordinate a meeting because he's out of the office this week.
"Western Montana Mental Health Center is navigating the greatest challenges we've seen in our 45-year history and, while doing so, will continue to support community needs as best we can," Anderson told Engen. "We're in alignment with the importance of maintaining this important resource."