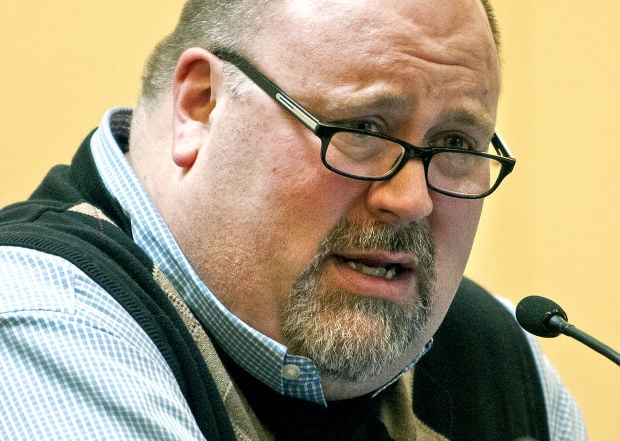 In an apparent "bait and switch," a managing director for The Carlyle Group repeatedly pledged to sell Mountain Water Co. to the city of Missoula in exchange for its political support, alleges an amended complaint filed Monday by the city of Missoula.
"Such support was deemed necessary in order to obtain regulatory approval of Carlyle Infrastructure's acquisition of Park Water Company and its wholly owned subsidiary, Mountain Water Company," reads the complaint. "In early 2011, well before its purchase of Park Water Company and Mountain Water Company, Carlyle Infrastructure recognized that it was highly uncertain whether the Montana Public Service Commission would approve its acquisition. ... The city's support of the change of ownership was considered essential to obtaining PSC approval."
Last month, the city of Missoula filed an eminent domain proceeding in Missoula County District Court in an attempt to force global investment firm The Carlyle Group to sell Mountain Water, which it purchased in late 2011.
As of last week, however, the city hadn't served defendants, and on Monday, the city filed an amended complaint outlining instances the Carlyle director verbally agreed to sell to the city – and naming the city and Carlyle officials who witnessed the discussions.
According to the complaint, Carlyle Infrastructure managing director Robert Dove declined to put the agreement in writing. At the time, court documents said, Carlyle sought to purchase Mountain Water from Sam Wheeler, who had "an aversion to public ownership," and Dove feared if Wheeler learned of the deal, he would refuse to sell to Carlyle.
"Mr. Dove was insistent that Carlyle's intention to sell Mountain Water Company or its assets to the city at a later date could never be disclosed publicly or otherwise made known to Mr. Wheeler prior to Carlyle's acquisition of Park Water Company," reads the complaint.
However, Dove was among a group of city and Carlyle officials who agreed on a target sale date of February 2013, "which would comport with Mr. Wheeler's departure from the Park Water Company Board of Directors," the complaint said. In 2013, the city of Missoula made several offers to buy the water utility, one for as much as $65 million.
Carlyle, however, rejected the offers, and in one letter to the city, Dove said the firm would "vigorously defend our legal rights." In the complaint, the city notes Carlyle now intends to sell Mountain Water as part of a package with its other infrastructure assets.
"If true, not only has Carlyle failed to live up to its word to the people of Missoula, it also has executed a classic 'bait and switch' technique by making false promises in order to obtain the city's public approval of its 2011 acquisition of Mountain Water Company without intending to perform such promises," reads the court document.
Engen is seeking to acquire Mountain Water to put control of Missoula's drinking water system in the hands of the public. On Monday, Engen directed questions to lawyer Scott Stearns with Boone Karlberg; Stearns was unavailable for comment.
Carlyle spokesman Chris Ullman confirmed Dove remains managing director of the Carlyle Infrastructure team at the global investment firm; he did not immediately address the "bait and switch" allegation.
Get local news delivered to your inbox!
Subscribe to our Daily Headlines newsletter.