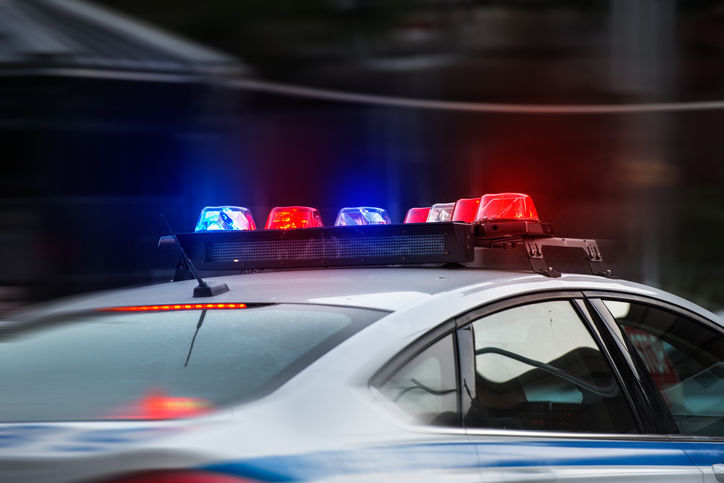 A children's health expert in Missoula warns that child abuse could increase during the implementation of a statewide stay-at-home order.
Dr. Laurie Carter, a pediatric hospitalist at Community Children's at Community Medical Center, said past history is foreboding for Montana.
Her office sent out a press release on Friday about the issue. In it, she noted that during the last economic downturn, known as the Great Recession that occurred from 2007 to 2009, child abuse soared. The rate of abusive head trauma (formerly known as "shaken baby syndrome") increased by 65% in the three years during the downturn compared to the three years before The Great Recession. That's according to a 2011 study in the medical journal Pediatrics.
More people were staying home then due to job losses, and the same holds true now that a statewide closure of all non-essential businesses is in effect.
"While this action by the state is necessary to flatten the curve of COVID-19 in our state to preserve our medical equipment and health care staff, it also comes a ripple effect not directly related to medical illness," Carter wrote in the press release. "Our nation is experiencing an unprecedented increase in unemployment, which will be followed by financial insecurity for most Montanans. If past experience can predict the future, this will likely be followed by an increase in child abuse."
She said that because public schools and many child care centers are closed, there are added pressures on people with kids.
"This has led to families, who are already burdened by anxiety or unemployment, having to spend every hour, every day of the week together," the release said. "Well-known risk factors for child abuse are social isolation, parenting stress and family stress — which most likely will describe the environment of many homes where the 'stay at home' order is being applied."
Carter noted that other parts of the country that have been more extensively affected by COVID-19 have already recorded an increase of child abuse, and officials believe it's directly related to the stress of social distancing and unemployment.
On March 20, a children's hospital in Fort Worth, Texas reported seven cases of severe child abuse, with two deaths in one week. Typically, their hospital would see this many cases over the course of a month, and a total of six deaths each year from abuse.
"Another concerning statistic is that the fewer people have been calling the child abuse hotline in Colorado since the pandemic closed school and other family services," Carter's release stated. "Between March 2 and 6, they received greater than 4,800 calls. This past week they have only received half that number. This decrease is most likely due to fewer teachers and non-parental caregivers being in contact with children."
Carter said there are a number of steps to take:
"Check in with your friends and offer a listening ear," she said. "If you are in a position to do so, support your neighbors' food security and financial security with donations to our food banks/pantries or charities like the United Way, which offer direct financial support to lessen the impact of unemployment."
She said The American Academy of Pediatrics has published parenting tips on their HealthyChildren.org website, including:
Engage your children in constructive activities.
Bored or frustrated children are more likely to act out. Many children have had their lives disrupted. They are out of school, and they can't play with their friends.
Help them with their fears.
Children who are old enough to follow the news may be afraid, for example, that they or their parents are going to die. You can acknowledge the fear, and discuss all the things you are doing to stay healthy, such as washing hands and staying home to avoid germs.
Call a time-out.
This discipline tool works best by warning children they will get a time-out if they don't stop, reminding them what they did wrong in as few words ― and with as little emotion ― as possible, and removing them from the situation for a pre-set length of time (1 minute per year of age is a good guide).
Know when not to respond.
As long as your child isn't doing something dangerous and gets plenty of attention for good behavior, ignoring bad behavior can be an effective way of stopping it. Ignoring bad behavior also can teach children natural consequences of their actions. For example, if your child keeps dropping his food on purpose, he soon will have no more crackers left to eat.
Catch them being good.
Children need to know when they do something bad — and when they do something good. Notice good behavior and point it out, praising success and good tries. This is particularly important in these difficult times, when children are separated from their friends and usual routines.
Give them your attention.
The most powerful tool for effective discipline is attention — to reinforce good behaviors and discourage others. Remember, all children want their parent's attention. When parents are trying to work at home, this can be particularly challenging. Clear communication and setting expectations can help, particularly with older children.