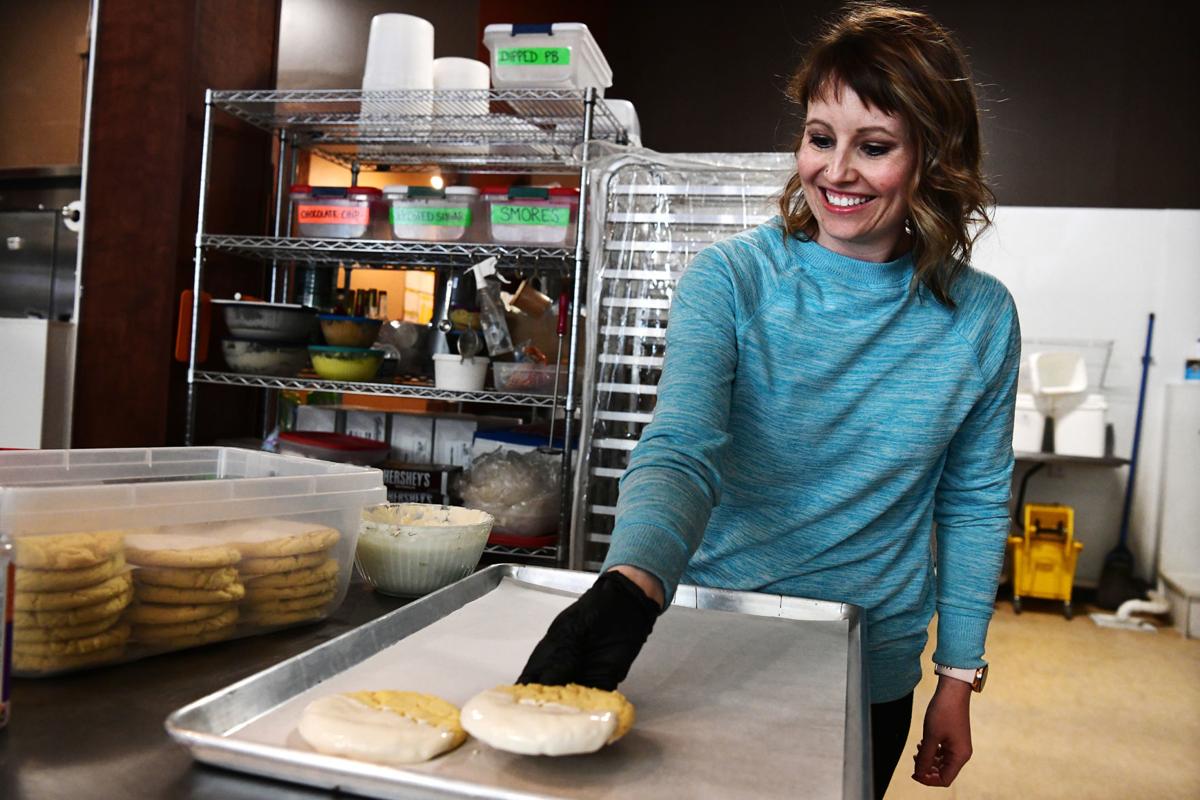 A small, locally owned cookie bakery in downtown Missoula is partnering with a Silicon Valley social media behemoth to offer free treats to the public this Friday.
Facebook is launching a new feature called Birthday Stories, and to celebrate they're footing the bill to offer free "party animal" cookies at Mary's Mountain Cookies at 101 S. Higgins Ave. from 10 a.m. until 5 p.m on Friday.
"We thought it would be a great opportunity to partner with them," said Kara McCracken, who owns the shop with her husband Shelby. "Cookies are just like birthday cakes. These two things go hand in hand."
Facebook's new product is a spin on the Stories feature it offers, which allows the sharing of photos and videos for a select audience for 24 hours. With the new feature, friends and family can add digital birthday cards, photos or videos to a story to celebrate a birthday.
You have free articles remaining.
Facebook selected only one bakery in each of the 50 states. In Montana, Mary's in Missoula got the call.
A representative from Facebook will be on hand to demo the new product.
McCracken said her store has been a little busier than usual now that the new Marriott Hotel downtown is open. The busiest times of the year for the store are the University of Montana's graduation weekend and the time between Thanksgiving and Christmas. They've been baking nonstop for the past few days, because their oven can only do about 30 at a time of the quarter-pound cookies.
"Our quarter-pound cookies are what we're famous for, and that's what we'll be giving away on Friday," she said.