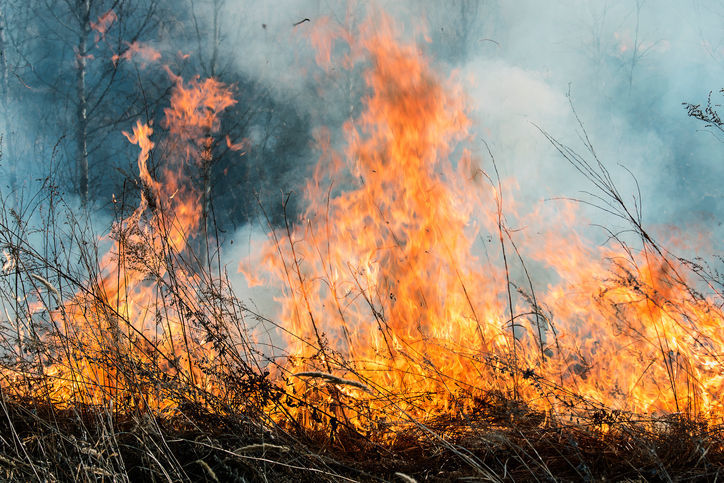 Missoula County Fire Protection Association officials moved Fire Danger signs to "high" Monday.
An announcement from the association said that weather forecasts in the coming weeks predict temperatures in the high 80s, and that vegetation has become dry throughout Missoula County, providing plenty of fuel for potential wildfires.  
"This type of fine, dead fuel is the primary carrier of fire in the wildland, and when fires get established in this fuel type they can quickly spread out of control," the announcement said.
The announcement also reiterated that firefighters are continuing to respond to debris burnings, despite the county closing all permits July 2.
"The county opens up debris burning in the spring for residents to clear out limbs and vegetation that may pose a fire risk later in the year," said fire prevention specialist Jordan Koppen. "But once conditions become too dry, we close off burnings to prevent any chance of those debris burnings turning into a wildfire."
The announcement said the county's wildland firefighters face enough challenges from naturally occurring wildfires, such as those caused by summer lightning storms, "without having to respond to human-caused fires."
There are currently no further fire restrictions, but the association warned Missoula County residents to never leave a campfire unattended unless it is  extinguished and cool to the touch.  
Get local news delivered to your inbox!
Subscribe to our Daily Headlines newsletter.