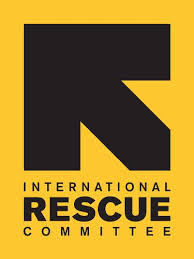 Missoula's latest wave of refugees has begun. A family of six Congolese arrived in town Thursday from East Africa, and the first five-person family mentor team trained by Soft Landing Missoula swung into action to ease the shock.
"They're so in culture shock. They're exhausted. I know it took me a good month before I was adapting to the time here," said Molly Short Carr, director of Missoula's International Rescue Committee (IRC) office.
Carr arrived in Missoula six weeks ago from a two-year stint working at a refugee support center in Nairobi, Kenya.
As announced earlier this month, the family is made up of a mother, father and four children, three of whom have spent their whole lives in a refugee camp in Tanzania. Because of privacy issues, Carr can't release the names of the new arrivals. Details on the parents' plight and flight out of their native Democratic Republic of the Congo aren't available.
"You're going to see them in the community and know they're here, but at the same time we need to remember they are individuals and may not want this information shared," Carr said.
The new family is in temporary housing and at the beginning of a 90-day cultural orientation period.
"We assist them and facilitate the process to apply for social services, Social Security cards, registration for the children to attend school and registration for (English as a Second Language) classes for the parents," said Carr.
You have free articles remaining.
The three oldest children of the family are of school age.
They are the first of what the IRC hopes will be 25 refugees landing in Missoula by the end of the federal fiscal year on Sept. 30. Missoula can expect to see 100-125 refugees in the first year. All are products of a vetting process through the United Nations, Department of State and Department of Homeland Security that the IRC says began, on average, almost three years ago.
A family mentor team will be trained for each family that arrives in Missoula. Carr said she and the volunteers have been showing the first arrivals how to use an oven, sink and refrigerator. They've known no other means of cooking except over an open flame.
"If they're living in a refugee camp they're not going to have running water, let alone hot and cold water," she said. "They've never refrigerated milk or eggs or mayonnaise, which are prepared for warm storage there."
Cleaning and maintaining a closed house with walls to keep mice and other rodents out is a new experience as well.
While the majority of Congolese refugees are Christian, "I haven't asked this family their specific faith affiliation," Carr said.
They speak Swahili, the primary language in eastern and southeastern Africa. Carr is acting as the primary interpreter through their common knowledge of French.
Soft Landing Missoula, spurred by the Syrian refugee crisis, formed a year ago and successfully petitioned the International Rescue Committee, one of nine federally funded resettlement agencies working in the U.S., to open an office in Missoula.
The IRC was here in the late 1970s and early 1980s to help Hmong refugees from Laos start new lives. It gave way to the Lao Family Community, which morphed into the Refugee Assistance Center that helped bring a smaller wave of Russians to town starting in the late 1980s.