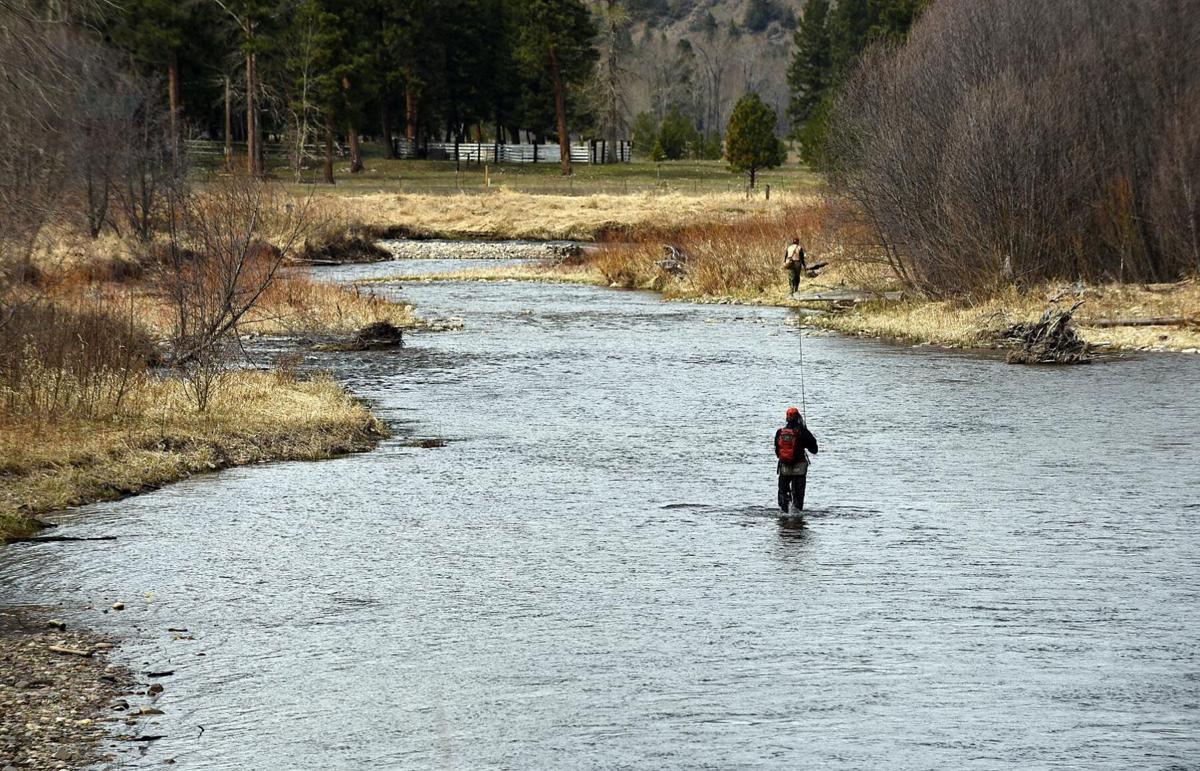 With trout on Montana's rivers struggling to survive because of a record-breaking heat stretch, films about fly fishing might be a great alternative for angling addicts who don't want to engage in the sport right now.
The eighth annual Montana Fish Film Festival is scheduled for Saturday, July 24 at the local baseball stadium, Ogren Park at Allegiance Field in Missoula.
As usual, the festival will focus on sustainable practices, conservation and fishing in one's local waters.
"Before you know it, it'll be a decade old, which is pretty crazy," said festival organizer Matt Devlin. "We're a part of the community at this point. I want to do everything I can to ensure future generations can have fly fishing opportunities in the greater Missoula area and in Montana."
A portion of the proceeds from raffle tickets sold for prizes will go to the WestSlope Chapter of Trout Unlimited, a local nonprofit that works on watershed conservation projects.
"If we don't respect the public lands and the resources then the world-class outdoor recreation we have is going to go away," Devlin said. "A lot of people make their living off it."
Devlin will show a video of an exclusive interview with author John Maclean, son of legendary Missoula author Norman Maclean.
"It's him talking about his family and his new book Home Waters and his take on the current usage of the Blackfoot River and some other things," Devlin said.
The rest of the films will feature a wide variety of subjects.
"We've got a film about a tattoo artist who discovered fly fishing," Devlin said. "We've got one about the Yellowstone backcountry. I've got one that's kind of a redemption story shot over a year-and-a-half in Idaho. I was essentially in a high-speed car accident while on a fishing trip so the story's kind of about getting back on the horse, so to speak."
One of the films will be about an Oregon man taking a trip to fish in Montana during the pandemic, and another features a northern Montana filmmaker fishing for bull trout in Canada.
There's also a film from the Patagonia region of South America, made by people who live in that area.
"We like to explore films that are made by people fishing in their own backyards," Devlin said. "We would never show a big destination trip, but this is basically a destination trip but filmed by locals, Patagonian dudes."
The National Weather Service in Missoula reported on July 17 that the gauge at the airport hit 21 consecutive days of 90 degrees or higher, breaking the previous all-time record set in August of 1904. Records date back to 1893.
Pat Saffel, the fisheries manager for Montana Fish, Wildlife & Parks, told the Missoulian last week that fish get stressed when river water temperatures approach 70 degrees. Dozens of rivers and streams in Montana have had "hoot owl" restrictions put in place so far this summer, meaning fishing is restricted entirely or during certain times of the day.
Fishing films, however, can still be enjoyed, without any harm to wildlife.
Tickets for the film festival are $16 the day of the show or $15 at local fly fishing shops. There will be beer, wine and some food available. Devlin said chairs with no legs are allowed on the grass, but inner tubes work just as well. There is also VIP fire pit seating available. The doors will open at 6 p.m. and films will begin at 8 p.m.