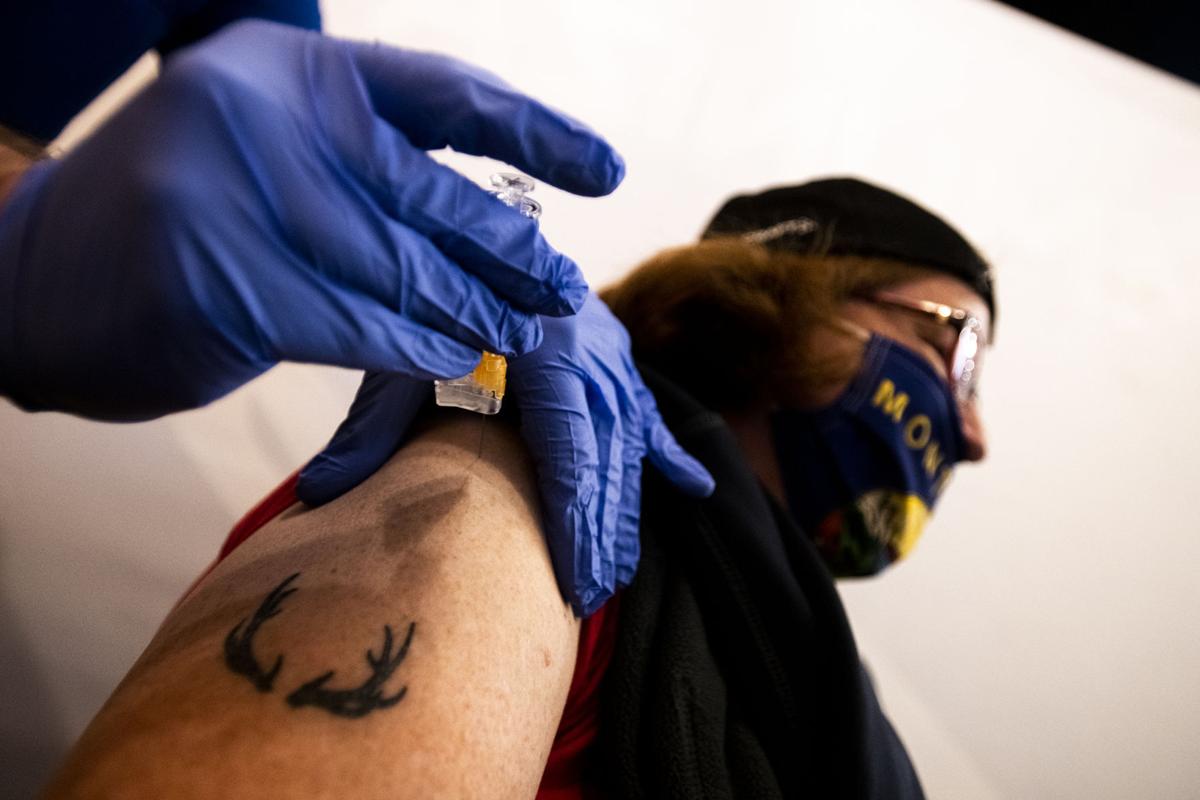 In an effort to boost immunization, Cranky Sam Public House held a "Get a brew, not the flu" event on Friday afternoon at their downtown brewery.
Kyle Austin, a pharmacist with Pharm406 in Billings, traveled here to administer about 200 doses of the vaccine. In exchange for getting a flu shot, which is covered by most insurance, Cranky Sam gave everyone a coupon for a free beer.
Jennifer Heggen, co-owner at Cranky Sam, said she saw media coverage of a flu shot/free beer event in Bozeman and thought it would be a good idea here too. She invited Austin to set up in a corner of the taphouse on Friday afternoon.
"So we got together and here we are," she said.
Austin, for his part, said he knows breweries have been "hit hard" by the pandemic so he's hoping it's a win-win for every establishment that takes part. He might do another event in Missoula in November. 
"If you get your flu shot, you can be protected against the flu, so if you were to get COVID, then you don't have to worry about having them both at the same time which could just make the illness from either one much more severe," Cindy Farr, Missoula City-County Health Department's COVID-19 incident commander, told the Missoulian in September.
There are hospitalizations and deaths from the flu every year, and a simultaneous surge of flu and COVID-19 cases could strain health care infrastructure, Farr said.
"The fewer people who get the flu, the less chance that we're going to get severe cases of the flu, and that's what's going to continue to keep ... our hospital beds open for people who end up with COVID," Farr said.
The Centers for Disease Control and Prevention, along with the state and Missoula City-County health departments, are advising people to start getting their flu shots now, saying the best time to get vaccinated is in September or October. The CDC recommends that all people age 6 months and older get a flu vaccine every year.
Missoula County residents must make an appointment by calling 258-3511 to get a flu shot at the Missoula City-County Health Department.
Excerpts from a Missoulian story in September by reporter Cameron Evans were included in this story.
Get local news delivered to your inbox!
Subscribe to our Daily Headlines newsletter.