EAST MISSOULA – The Feed the Need food truck was pumping out nachos after church on Sunday, leftovers from Saturday's taco feast.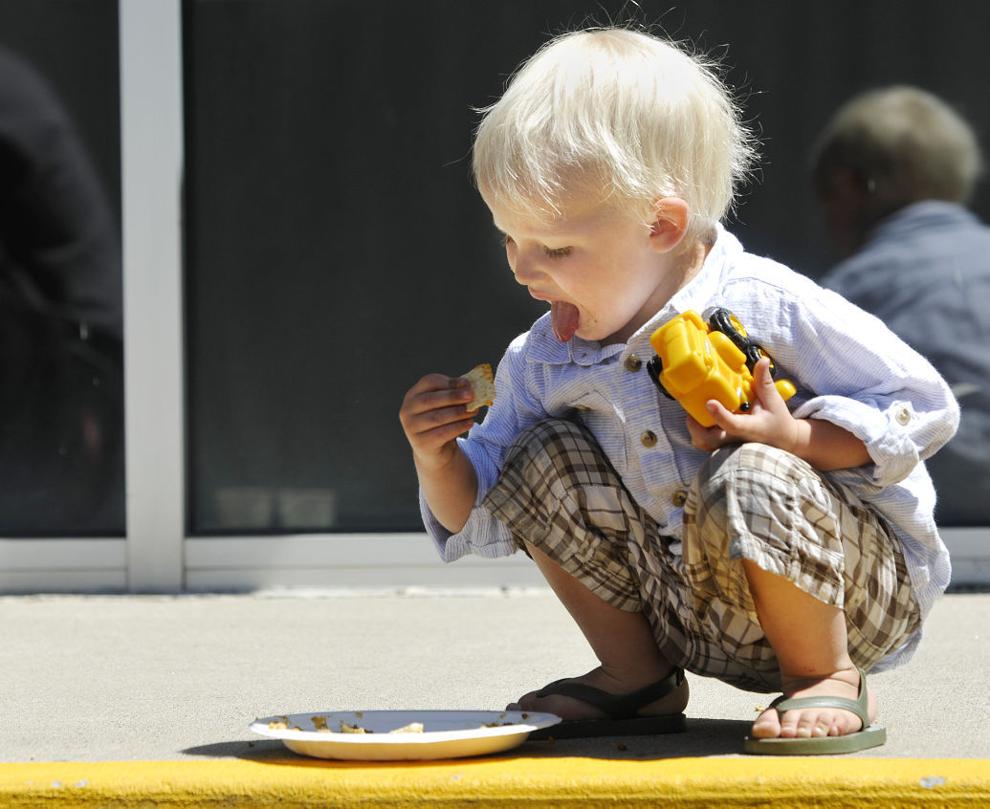 Angela Johnson will be rolling through East Missoula and DeSmet this summer in the new food truck, designed to deliver lunches to children in two of Missoula's outlying areas who don't have easy access to free meals once school is out.
"Our church takes a mission trip down to the Dream Center in Los Angeles," said Johnson, a member of River of Life Church in East Missoula. "They have a mobile food bank, so they have big box cars that go out and what they've found – which was similar to what we were looking at here – was that they go out where people can't get to the food bank. So they go out to the neighborhoods and bring the food to the people. We brought that concept back here."
While 42,000 Montana children receive free or reduced-price meals during the school year, according to the Montana Food Bank Network, that drops to 8,500 in the summer. Access is the No. 1 problem.
"The problem with this location is it's not reimbursable through the USDA Summer Food Service Program, for two reasons," Johnson said. "There's no school here. The children get bused in to Rattlesnake. The second is by census data. Unfortunately we have some new construction out that way that has bumped up the census, so we're right at that gap there.
"But for us, we know that there's a need out here. There's pockets of low income that need to be served out here."
Most children who come from low-income households depend on school breakfasts and lunches during the school year.
"So when they come home for the summer, their (family's) budget does not have that in there, for them to feed them breakfast and lunch," Johnson said.
She applauded Missoula County Public Schools for its summer meals program, but pointed out the gap in the neighborhoods on the outskirts, where children either can't get to the meal sites or their area isn't eligible.
A year and a half ago, Johnson got to work. In that time, she's raised $36,000 through donations, fundraisers and grants, and now has her "kitchen on wheels."
They went to Portland to get the truck – fitting, considering the city's food cart reputation – and came away with nearly everything they needed. The base work, stainless steel, hood and vent system, plumbing, electrical and propane lines were all done. It was freshly painted. Everything is commercial grade and new except for the three-year-old fridge and freezer, which were donated. 
"For me, it really comes down to my faith," Johnson said. "We are called on in the Bible to take care of the needy, the sick, the poor, the widowed, the orphans. We are called to do that. For me, I really have a heart for that."
Her pastor, Jason Tonn, was on board from the beginning and encouraged her to make her dream a reality: "If it is for serving people, it cannot be wrong."
"It's been really neat to watch this dream that God laid on Angie's heart about a year and a half ago, how it's come to fruition and in such a really cool way," Tonn said. "She's been a fighter. She's fought through the whole thing and it's not been easy a lot of the time."
Money was the biggest challenge.
"We've had several setbacks with the truck as far as electrical things we had to deal with," Johnson said. "We had a freezer that went out on us the week before inspections last week. We had a guy working on it just as the inspector came, like a half hour before."
Once lunch wraps up at the East Missoula site – where Johnson hopes to feed about 30 kids a day – they'll have half an hour to get to DeSmet, where they'll serve lunch at the Futura Trailer Court.
She's expecting to feed about 50 to 60 at the Futura site. Feed the Need is partnering with Clark Fork City Church, which will help set up tables and provide covering for bad-weather days.
"DeSmet School would love to have a site at their school, but the majority of their kids live across Highway 10, and there's no safe way for the kids to get to the site as far as crossing the highway," Johnson said. "When I spoke to the principal at DeSmet, she suggested we have it at Futura because she has a high number of children that come from that area."
The menu is diverse, with plans to serve cold lunches, and two to three days a week, hot lunches: lasagna, tacos, hamburgers, tater tot casserole, pulled pork sandwiches and more. On Monday, they'll ease into it with cold sub sandwiches.
But her mission isn't over.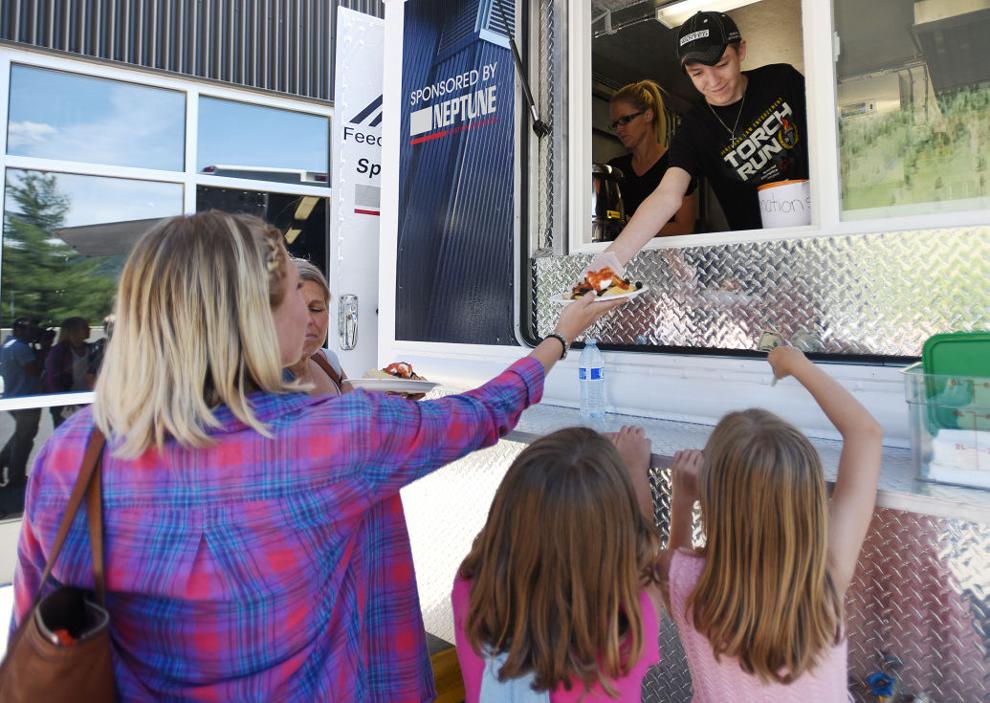 "My ultimate dream is that we'll have a second vehicle that will have just hot and cold holding on it," Johnson said. "That would go out to two other sites that we could then spread out from our home base here.
"I also want to get a school bus and take out every other seat and turn them around so it would be like a dining bus."