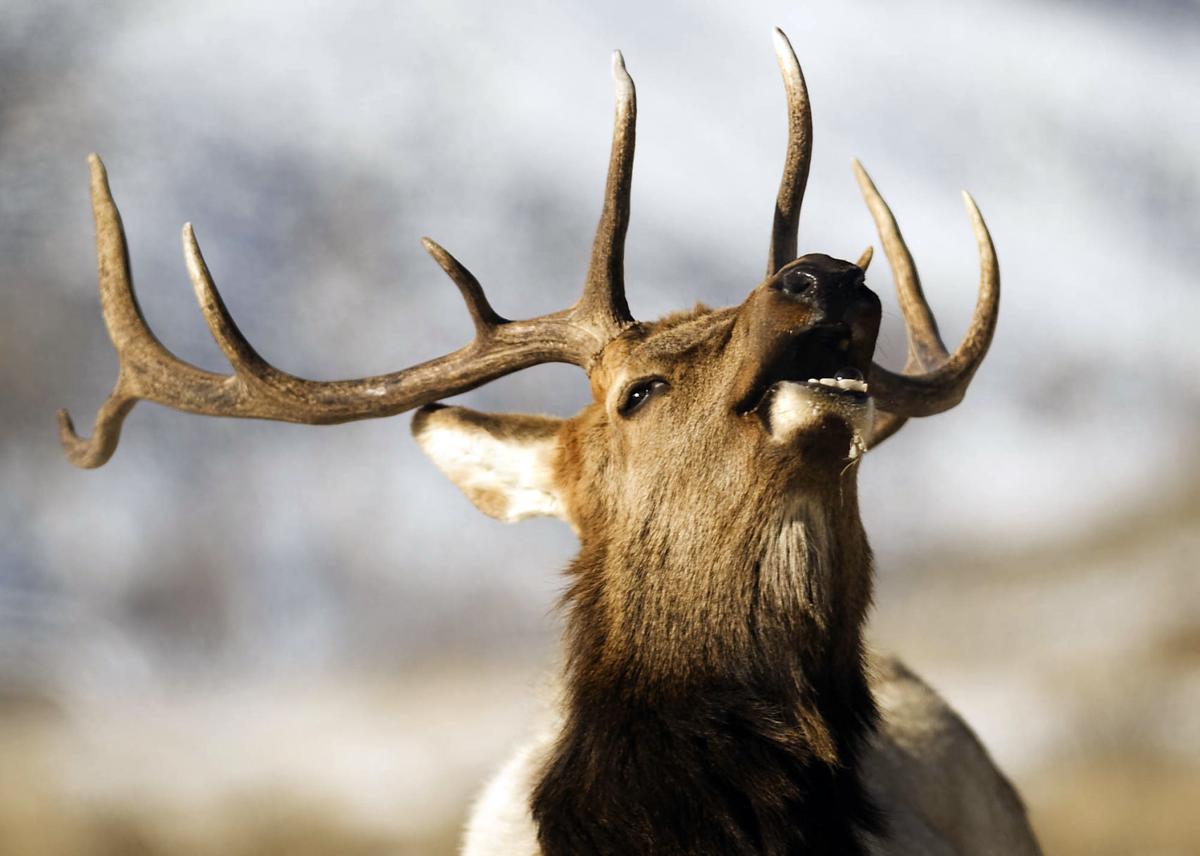 The Salmon-Challis National Forest issued an order of noncompliance to Idaho's Department of Fish and Game for collaring four wolves in what was supposed to be an elk research project in a federal wilderness area.
"Helicopter landings in the Frank (Church-River of No Return Wilderness) were not authorized, and constitute noncompliance with the terms and conditions of the permit," Salmon-Challis Supervisor Chuck Mark said Wednesday. "We need to demonstrate that IDFG and the Forest Service are both able to redeem their respective responsibilities to manage and protect the state's wildlife populations, and to administer and protect wilderness in accordance with the requirements of federal law. IDFG self-reported the violation right away which is a good first step toward making things right."
A coalition of environmental groups sued the Salmon-Challis on Jan. 7 to block the elk-collaring project on grounds it violated the 1964 Wilderness Act's requirements for least-invasive methods for management in a wilderness area. Lead attorney Tim Presso said he was planning to ask the federal judge to order an injunction on Jan. 11, only to learn the Idaho flight crews had completed their work two days earlier.
The Idaho project intended to use as many as 126 helicopter flights into the Frank Church-River of No Return Wilderness to capture and collar 30 elk cows and 30 elk calves for a study on why the population is declining. The 1.7 million-acre zone lies along the Montana border north of Stanley, Idaho.
On Jan. 13, IDFG officials announced they had collared four gray wolves by "mistake" in what they called a "breakdown in internal communications." They also successfully collared all 60 elk.
Salmon-Challis spokeswoman Amy Baumer said there were no plans to order removal of the wolf collars.
"Given that the effects of the unapproved landings cannot be reversed, the remedy is to understand why and how this incident happened and to take appropriate measures to prevent unapproved landings in the future," Baumer said.
The U.S. Forest Service has ordered IDFG to explain how and why the wolf-collaring decision was made, participate in a review of the incident with Forest Service personnel, and develop a plan to assure IDFG won't use helicopter landings in the wilderness for anything other than specifically approved purposes.
Mark said the Forest Service may take additional measures as more information becomes available.
IDFG officials didn't return calls requesting comment Wednesday.
The Forest Service has also not finished a response to the lawsuit challenging the permit. Wilderness Watch, Friends of the Clearwater and Western Watersheds Project are suing U.S. Secretary of Agriculture Tom Vilsack, Forest Service Chief Tom Tidwell, Forest Service Region 4 Forester Nora Rasure and Mark over the project. The case is before U.S. District Judge Lynn Winmill.
The suit also charges the Forest Service with failing to respond to IDFG's plan for nine more years of winter flights to maintain and add to the elk collar study group. Baumer said the existing permit only authorized IDFG to fly this one time in January, and further flights would have to go through a new review process.