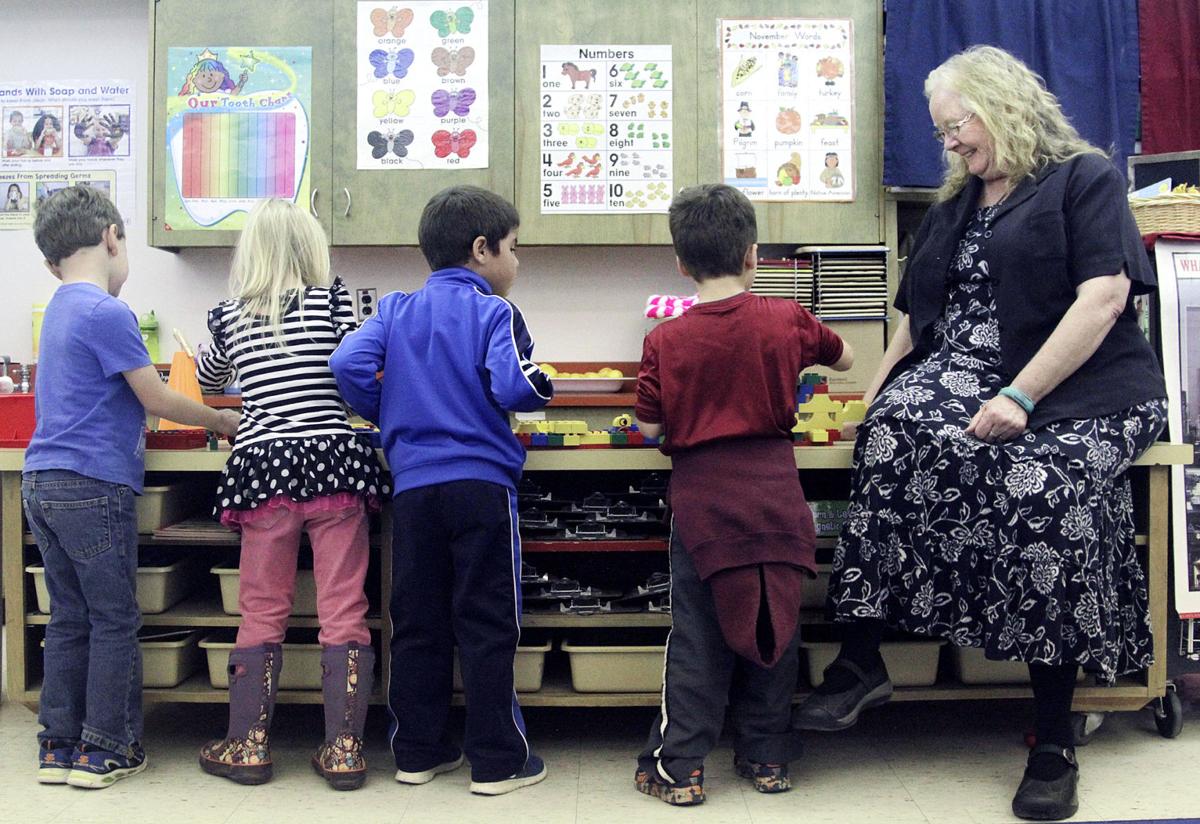 FRENCHTOWN – In Frenchtown, 5-year-olds are getting back to basics.
This fall, a new class was added to Frenchtown Elementary. It's called Transitional Kindergarten, a concept that's taken hold in several schools across Montana.
On Thursday morning, Becky Lande's class of 14 built Lego creatures, learned bingo with her volunteer classroom helper and showed off their Play-Doh creations. They're all 5, old enough to be in kindergarten, but as elementary vice principal Ashley Parks put it, "they're barely 5."
The cut-off for kindergarten is a child must be 5 years old by Sept. 10 of that year. For those with summer birthdays, they're much younger developmentally than their peers.
"Summer birthdays struggle, and they struggle for years," Lande said. "A couple of months in a 5-year-old's life is a pretty big chunk of growth."
This spring, the Frenchtown school board batted around the idea of transitional kindergarten for 2016-2017, giving unanimous approval in March.
Elementary principal Aaron Griffin brought it to the board as a "bridge between preschool and kindergarten."
Lande is taking the kindergarten curriculum and stretching it over two years with the transitional class.
"They know the routine and then they're ready for academic learning," she said. "They learn social interactions and the school routine, which is really big. When they start their second year, they'll be leaders."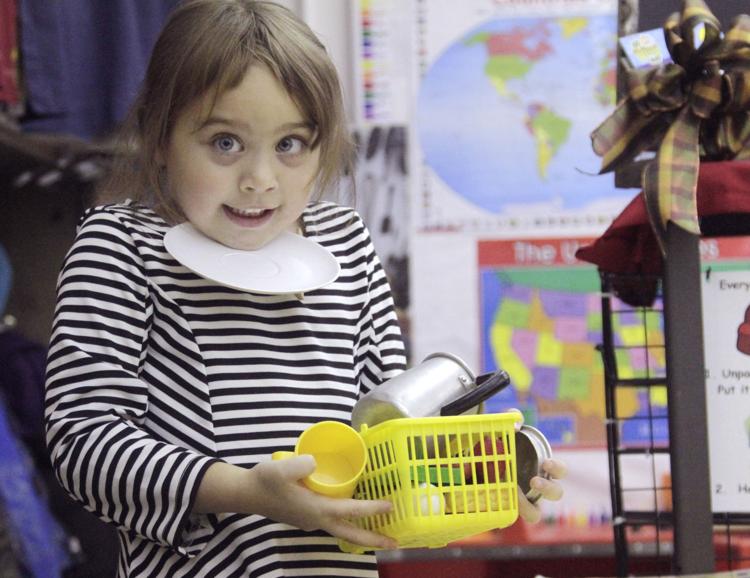 Socialization and learning how to be in school are a large part of kindergarten. If kids don't have those parts down, the academic side can be difficult – and often leads to interventions, retention or special education referrals down the line.
"Actually, this is like what we used to do in kindergarten," said Lande, who's taught kindergarten at Frenchtown for 22 years. "For years it was play, socialization and introduction to skills. Now it's mastery of those skills, and no time for play."
Frenchtown Intermediate Principal Riley Devins said these programs started popping up as Common Core took hold across the nation. The Common Core standards increase rigor at every level, including kindergarten.
For example, Lande said, a kindergartner is expected to be able to write a paragraph by the end of the year.
Transitional kindergarten is an experiment, Lande said, so they'll see after this year whether it moves forward. Anecdotally, she said she's already seeing growth in her students.
"We'll be watching the program closely to measure its success," Parks said.
They'll collect data on language development and other skills, and send home parent surveys this fall and in the spring to gauge if it's meeting families' needs.
Transitional kindergarten programs also exist in Hamilton, Dillon and Havre.
"It seems to be a national movement," Lande said. "So many kids are very, very young, with different levels of experience. They need a year of growth before they can get into the really academic stuff.
"This is a need we've seen as kindergarten teachers for a long time."
Frenchtown has five kindergarten classrooms in addition to the transitional class. That's about 100 students. Next year, the transitional kindergarten kids will be dispersed among the kindergarten classes, a few in each.
Kindergartners' readiness runs the gamut, from kids who know their alphabet and numbers to those who don't know the first letter of their name.
"When they can't keep up, they don't love school, and we want them to love school," Lande said.
It's an opt-in program for parents, Devins said. It gives another option for families whose kids are old enough for kindergarten, but they know they're not ready. Griffin said he's seen the program's success firsthand. His nephews in Dillon went through transitional kindergarten. They're now in third grade, and he's "seen huge growth."
Teachers and administration are all interested to see whether a statewide preschool effort goes through in the upcoming legislative session, though Griffin said "it depends who wins Tuesday." Gov. Steve Bullock has pushed Early Edge, a $37 million proposal to fund public preschool. It was shot down in 2015.
Montana is one of eight states that doesn't fund preschool.
Early Edge is proposed as a voluntary program for school districts, who would apply for a grant to fund or expand a preschool program.
Transitional kindergarten is different from preschool or prekindergarten, Lande said, because it still follows a set curriculum. The curriculum is instead stretched over more time, and given at a slower pace.
"I love that I get time now to actually sit and play with them," Lande said. "That's when learning happens."