Organizers weren't sure runners would return for a second Missoula Marathon.
The first one in 2007 was a scorcher. It was a hot, dry summer that sparked nearly 400,000 acres of wildfires in western Montana. The day of the race, temperatures got up to 102 and 103 degrees. 
"It was just a suffer fest," said current marathon race director Tony Banovich. "I can't tell you how many people have said, 'We're really surprised there was ever a second one.' People still talk about that first race, how bad it was."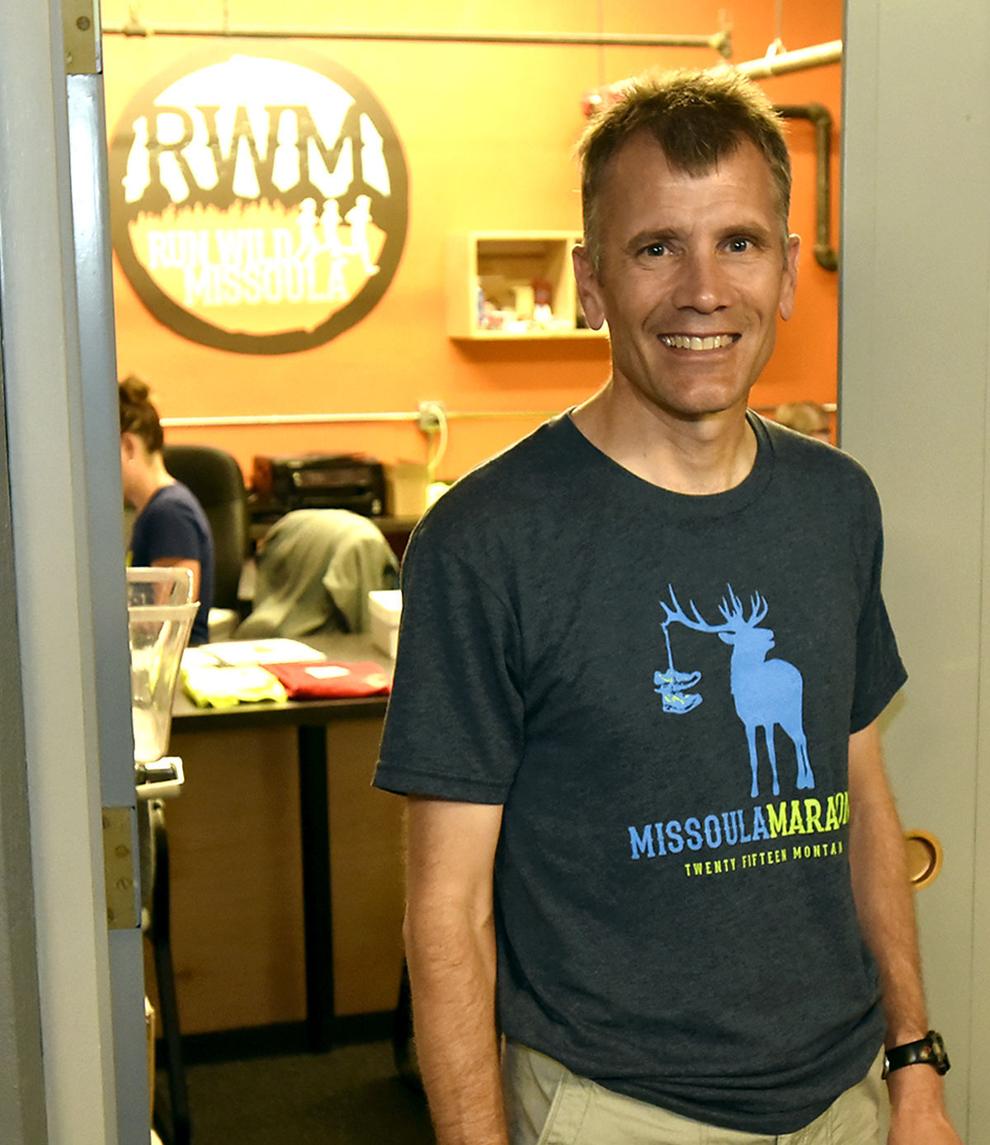 But people kept coming back, and back, and back. Registration jumped from 1,364 the first year to more than 6,000 today. And that's pushing the limit, said Runner's Edge owner Anders Brooker.
"To be honest with you, I don't know how much bigger it can be," Brooker said. "There's no hotel rooms left ... flights are full. From my perspective, anyway, it's about the size that Missoula can handle right now for that kind of event. As far as people traveling from out-of-state, it's probably about at capacity."
Something else has grown every year: the medals.
"They've always been bigger than the prior year," said race committee member Torrey Holmquist. "They're approaching 8-inch cooking pan size this year. There's going to be a point where we figure out what we have to do. They're not going to work around people's necks much longer."
Missoula has the largest marathon in the state. The Montana Women's Run in Billings, however, is the largest race; with two- and five-mile courses, it drew more than 8,000 runners this year.
The local running contingent tossed around the idea of organizing a Missoula race for years, and then one day Jennifer Boyer walked into Runner's Edge.
"You could tell she was the kind of person who wanted to get stuff done," Brooker said.
Nearly overnight, she became the race director and president of the Missoula Road and Track Club – "it was kind of in a funk at that point," Brooker said – soon after renamed Run Wild Missoula. 
"At that time, the Road and Track Club was guys like Tony who were running marathons," Brooker said. "It was the serious runners, for the most part. We knew that we wanted it to be an all-encompassing group."
Not only is this the 10th anniversary of the Missoula Marathon, but this October marks 10 years since Run Wild officially became a nonprofit. Membership has grown from about 50 before the first marathon to more than 1,600 today.
They just about hit that goal in the inaugural race on July 15, 2007: 1,364 people registered, 355 of whom were from out-of-state, representing 40 different states as well as Australia, Canada, Japan and Spain. What was perhaps more unexpected was the roar of the crowd: upward of 1,000 turned out at the Orange Street Bridge to cheer and rattle cowbells at the finish line.
That community spirit brings people back every year.
"My role before race director was I was the finish line and starting announcer," Banovich said. "I remember when I came that first year ... to help before race day. That Saturday, during the expo and the farmer's market, people are walking around downtown – there's an energy that gets created downtown that is just unlike any other running event in Montana, by far."
The energy is building again as Missoula anticipates the 6 a.m. Sunday starting gun.
The race committee learned a lot that first year – as did many runners.
After the inaugural race, then-Missoulian sports reporter Chad Dundas penned a hilarious column about his experience finishing last: "Maybe the best indicator of exactly how slowly (I ran) is that they tried to take down the finish line before I got there."
Today a household name in Missoula, marathoner Trisha Drobeck came in third that first year in the women's marathon – back when she was known as Trisha Miller. Three years later, she won for the first time, shaving 26 minutes off her 2007 time. She went on to win again in 2012 and 2015, setting a record last year with a time of 2:46:52.24.
The course is "drastically different" from the first year, Banovich said. They tweaked it so runners could get some shade (not an easy feat since the course is certified as a Boston Marathon qualifier), and moved the finish line from the Orange Street Bridge to Higgins Avenue Bridge. The first race was hand-timed; now, every runner is chip-timed.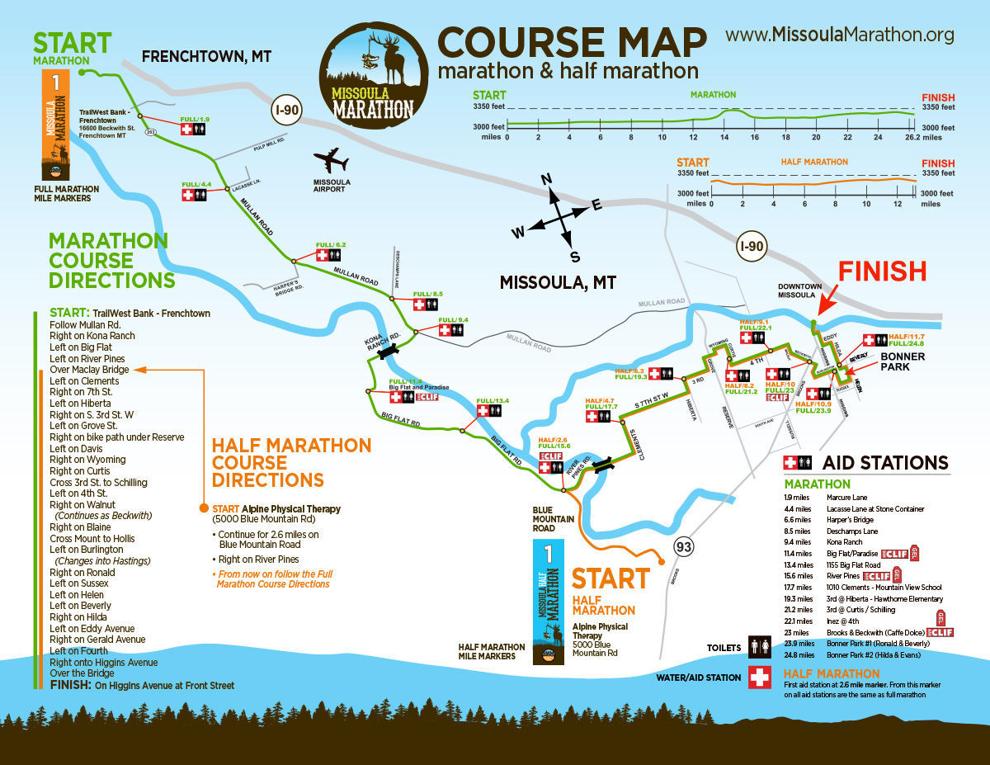 "From my perspective, what really got the race going is you have an unbelievable – I'm still kind of blown away by it – but an unbelievably dedicated group of volunteers," Brooker said. "And a lot of them didn't really have any skin in the game."
The count this year is about 800 volunteers.
Then in December 2009, Runner's World magazine named the Missoula Marathon the best in the nation, "which changed the game dramatically," Banovich said.
"What makes a great marathon – it's not the organization or the corporation or person that puts it on," running guru Bart Yasso said at a local news conference regarding the announcement. "It's owned by the community. It's a community event, and you have a great community."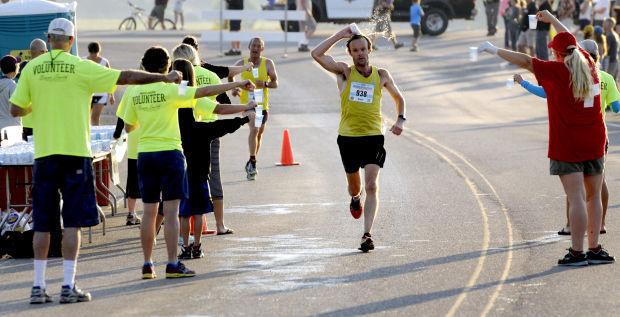 The number of registrations skyrocketed, doubling to 4,577 runners registered for the 2010 race.
"I'm a native, my folks went to UM, my grandparents went to UM, but to see how Missoula, both in the public eye and also on the governmental side – from the mayor's office to the police force to county highway patrol, EMS, all those various agencies – when we first got started, it was kind of like, 'Oh, Missoula's going to try something. Let's give them the opportunity and see what happens,' " Holmquist said. "To right now it's game on, this is what's happening. They get it.
"It's one of those days that's a special part of Missoula, that makes the fabric of Missoula now that we didn't have 10 years ago."
The race has expanded, but it hasn't lost its charm.
"They go to Glacier, they go fishing, but they also love the small-town feel that our town has, where they're welcomed to Missoula," Brooker said.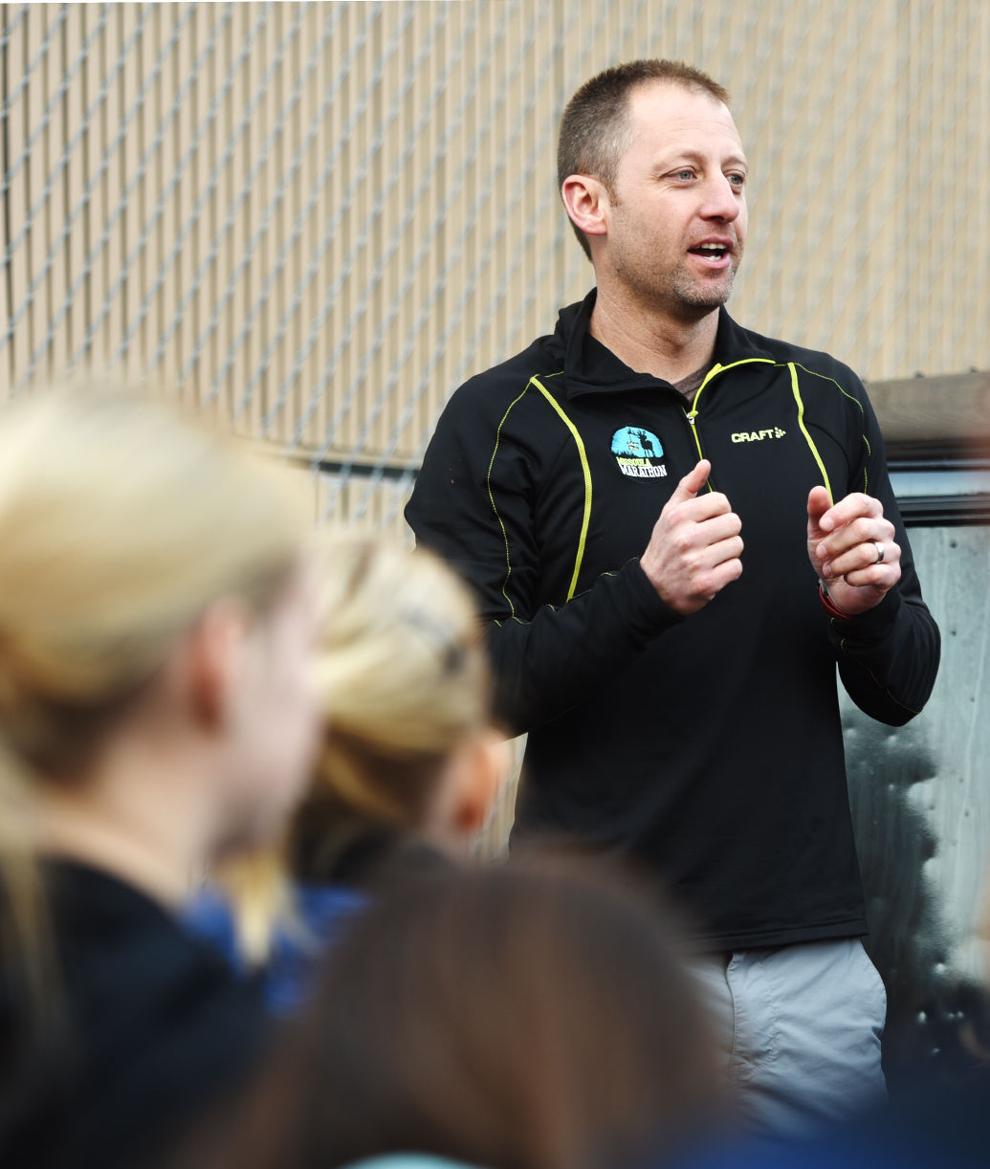 That's thanks to Missoulians themselves, many of whom plan this weekend around the race. They can stroll downtown, watch the 5K on Saturday, go to the farmer's market and do some shopping – and then come back to root for the half and full marathon runners on Sunday.
"(Runners) get this great location to come to ... they get a first-class race experience, and they just love being here," Banovich said. "We get people coming back year after year after year.
"You get here, and the community's all in. It's all about marathon weekend. Everybody's dialed in to it and everybody makes a point of making people feel welcome."
Races nationwide inform Missoula's marathon.
"We also have within our planning group and even beyond, a lot of people who run a lot of other races, 10Ks or half marathons or full marathons or more around us, who many times come back and give us feedback, say 'This is really cool' or 'Boy, they screwed this up so bad we better make sure we never do that,' " Holmquist said. "We view other races on a personal level as ways to gauge how we are performing on our end.
"That all comes back to commitment. That's the best word to use. Nobody wants to be embarrassed by our race."
They can always use more help, though. As volunteers work race day and see how much fun it is, they're inspired to run the next year.
"We're a victim of our own success in that way," Holmquist said. "We've dried up our volunteer base because they want to be a part of the day. We get that, but it's one of those things that it means even more to us now to have those people out there, because it doesn't work without them (volunteers). You don't have your volunteers, you've got nothing."
"It's changed Missoula as a running town," Brooker said.
That's evident in Run Wild's 16-week marathon and half marathon training class, which grew from 60 the first year to 170 this spring.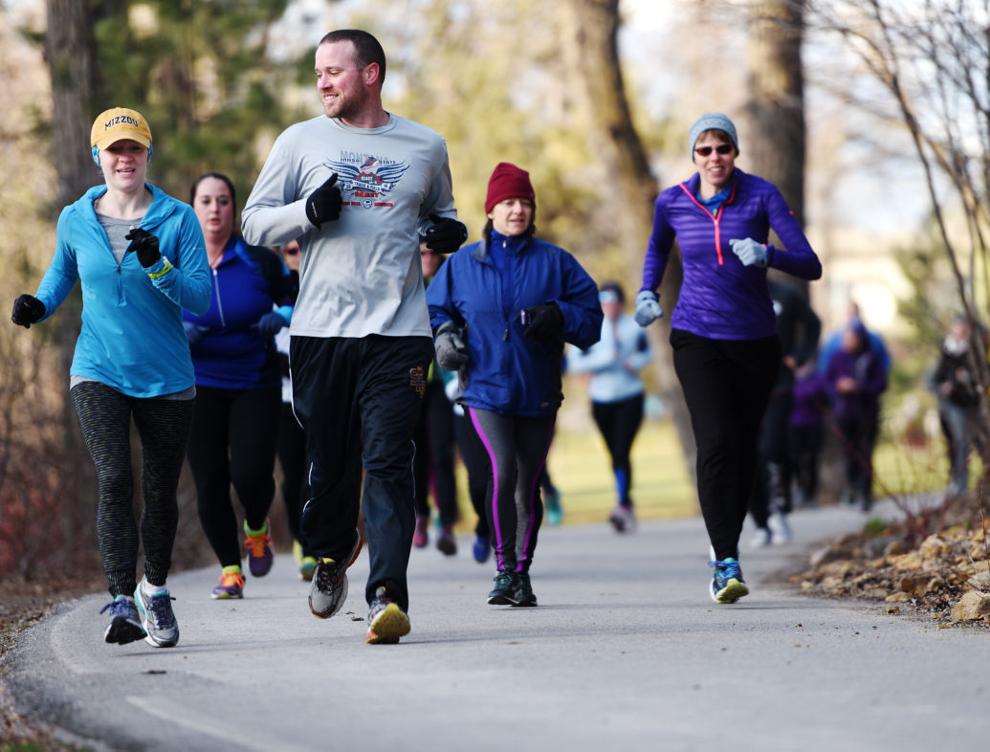 "That part of seeing locals get excited about running is the best part for me, is seeing new runners," Brooker said. "They might not train for the 5K downtown a month from now, but they want to be part of the Missoula Marathon. To see people who have never been active, either walkers or runners, but now, that 'I've got to be part of this somehow' – that's cool."
It's taken on personal meaning for Holmquist. A couple of years ago, he finished the last 5K of the marathon pushing his father in his wheelchair.
"It was the first time in 30-some years we were ever able to finish together," Holmquist said.
Last year, he didn't run the marathon, instead joining his mother walking the half.
"Within our family, it's brought us together in a way that nothing else has," he said. 
"That's why you keep coming back. You hear about a cancer survivor, someone running in benefit of someone else, a big weight loss, some monumental reason they picked our event to help them move forward in some way. That always overshadows anything we do to try to make the race special. We can't find those people; they have to find us."