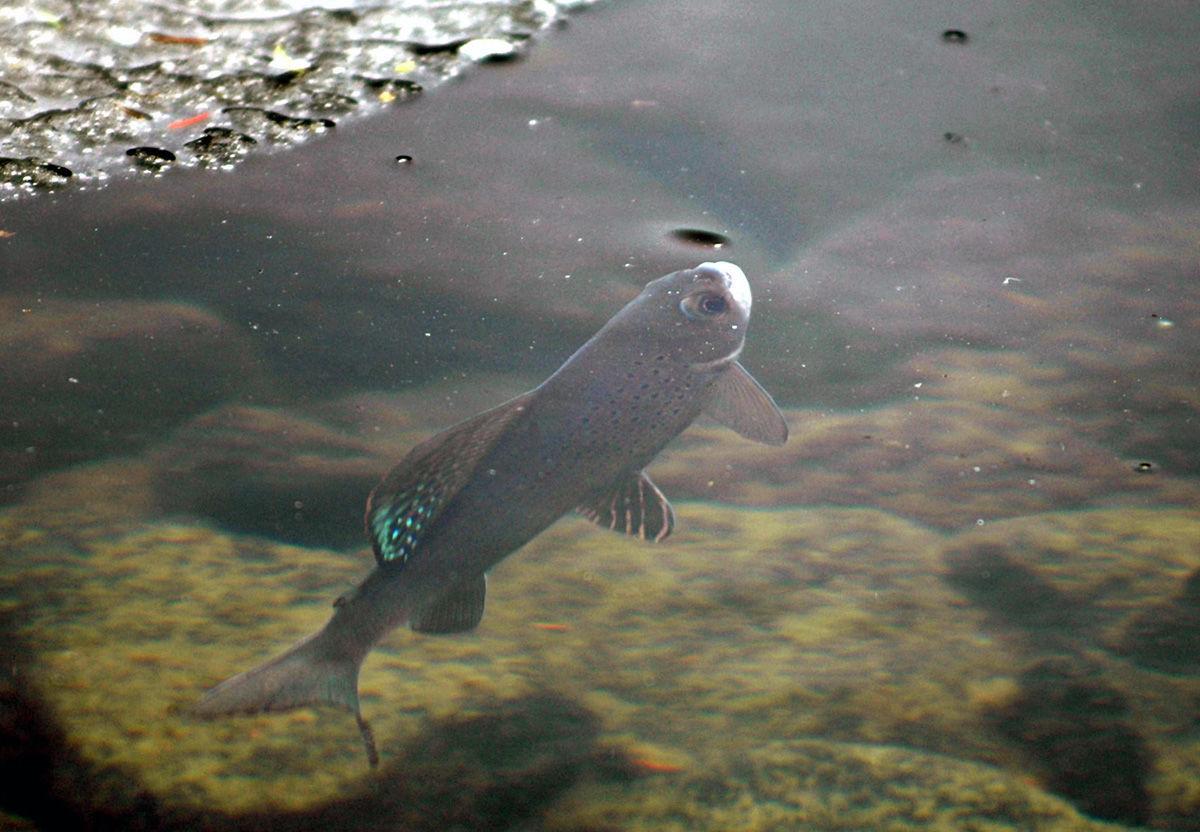 Montana Fish, Wildlife and Parks is taking public comment on a proposal to restore arctic grayling to a southwest Montana stream.
On Feb. 5, the agency released an environmental assessment for a project to reintroduce the fish to part of Bender Creek, which begins in the Beaverhead-Deerlodge National Forest, northwest of Wisdom, and flows for about 6 miles before intersecting with Johnson Creek.
Arctic grayling are native to the Missouri River Basin, but pressure from human activities and non-native species had reduced them to about 4% of their historical range by the 1990s. Environmental groups have fought for decades to protect them under the Endangered Species Act. Jenny Harbine, an attorney with environmental law nonprofit Earthjustice, said that the U.S. Fish and Wildlife Service now faces a court-ordered deadline of July to decide whether to list them as endangered or threatened.
You have free articles remaining.
Meanwhile, Montana Fish, Wildlife and Parks has been working to stock and re-introduce the fish in Upper Missouri streams and lakes in recent years. Its latest proposal focuses on a stretch of Bender Creek above a fish barrier that was installed near the National Forest boundary in 2017.
The draft Environmental Assessment states it is unknown whether arctic grayling historically occupied Bender Creek, and that there are no records that they did. However, it says that its low gradient, meandering channel and active beaver ponds make it "similar to habitat where arctic grayling are found elsewhere and very similar to that of McVey Creek (northeast of Wisdom) where grayling reintroduction appears to have been successful."
"When the habitat is right for them, they do great," said fisheries biologist Jim Olsen. He said that, if the project is approved, Fish, Wildlife and Parks plans to stock 500 there this upcoming summer, and 1,000 each of the following two years, with the goal of creating a self-sustaining population. Because female grayling typically spawn at age 3, it will take 4 years after the initial stocking to determine whether it succeeded.
The draft assessment projects that the grayling may compete with westslope cutthroat trout, which were reintroduced there from 2017 to 2019, but notes that the two species likely coexisted for centuries.