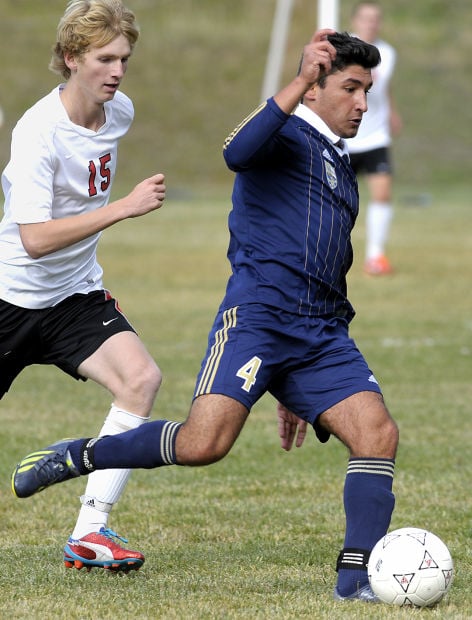 HELENA – Responding to the German consul general's concerns, Gov. Steve Bullock this week expressed "profound sympathy" on Montana's behalf to the German government and friends and family of a 17-year-old exchange student killed in Missoula last month.
German exchange student Diren Dede was shot and killed by a neighbor on April 27. Prosecutors have charged Markus Kaarma with deliberate homicide, accusing him of setting a trap for burglars in his Grant Creek garage, which had been robbed twice.
Peter Rothen, the German consul general based in San Francisco, wrote Bullock on April 30 to say the German government and citizens were "deeply shocked and dismayed" by the death.
"His death is tragic," Bullock replied this week. "I understand Diren was loved and admired by many. His contributions to the soccer team, Big Sky High School and the Missoula community ran deep. As a father of three children, I offer my sincere condolences to Mr. and Mrs. Dede and Diren's sisters."
Bullock said Dede's family and friends, both in Missoula and in Hamburg, are in his thoughts and prayers.
Rothen said Germans and their government "are hard put to understand that an unarmed young man who apparently had trespassed into a Missoula resident's garage was shot to death by the resident pretending to exercise a right to self-defense."
The consul general said he dispatched a staff member to Missoula. He thanked Bullock for the excellent cooperation the official received from "the competent Missoula authorities, in particular the police and the district attorney's office."
"Allow me also to state clearly that the German government fully respects the people of Montana's right to set its laws as the people of Montana see fit," Rothen wrote.
The official expressed confidence that the investigations would be conducted with the "utmost impartiality and that eventually justice will be done by not letting go unpunished the shooting of an unarmed juvenile through what appears to be the exercise of grossly disproportionate violence."
Rothen said he and his government have the expectation that they can count on Bullock's support "in ensuring that the rule of law is seen to be fully applied in this case."
He added that German penal law also applies to crimes committed against German nationals abroad.
Bullock responded that he was pleased to hear that Missoula authorities have worked well with the consul general official.
"I also appreciate your stated respect for Montana's law," Bullock said. "I have a great deal of confidence in Missoula's law enforcement officials and our criminal justice system. I trust that this investigation and potential criminal proceedings will be conducted in accordance with Montana law with impartiality and justice."
Rothen said he intends to travel to Montana for the trial of the man who shot Dede and wants to make an appointment to meet Bullock then.
Bullock said he looks forward to meeting the consul general.
At his weekly media availability on Friday, Bullock said he doesn't know all of the issues in the case, but reiterated that he has trust and faith in the criminal justice system in Missoula and believes officials are acting appropriately.
"From everything I've seen, it looks like they're going to charge the case and let the facts sort out," he said. "So I don't see this as a 'castle doctrine' issue."
That's a reference to a theory, also known as "stand your ground," under which people have the right to defend their home when it's under attack.
In response to a question, Bullock said he doesn't believe international news coverage of the shooting will hurt Montana tourism, which last year experienced a record year.
"Montana is a very safe place and certainly tourists aren't shying away from New York City or Chicago, thinking that, 'Oh, no, we may be injured,' even though the homicide rates and everything else are much, much more significant in the larger urban areas," Bullock said.
He added, "Certainly what occurred in Missoula is nothing for us to be proud of, but I don't think it will sway people from recognizing that Montana is a great place to visit, to live, to do business, to raise a family."
Chuck Johnson is chief of the Lee Newspapers State Bureau in Helena. He can be reached by email at chuck.johnson@lee.net or by phone at (406) 447-4066 or (800) 525-4920.