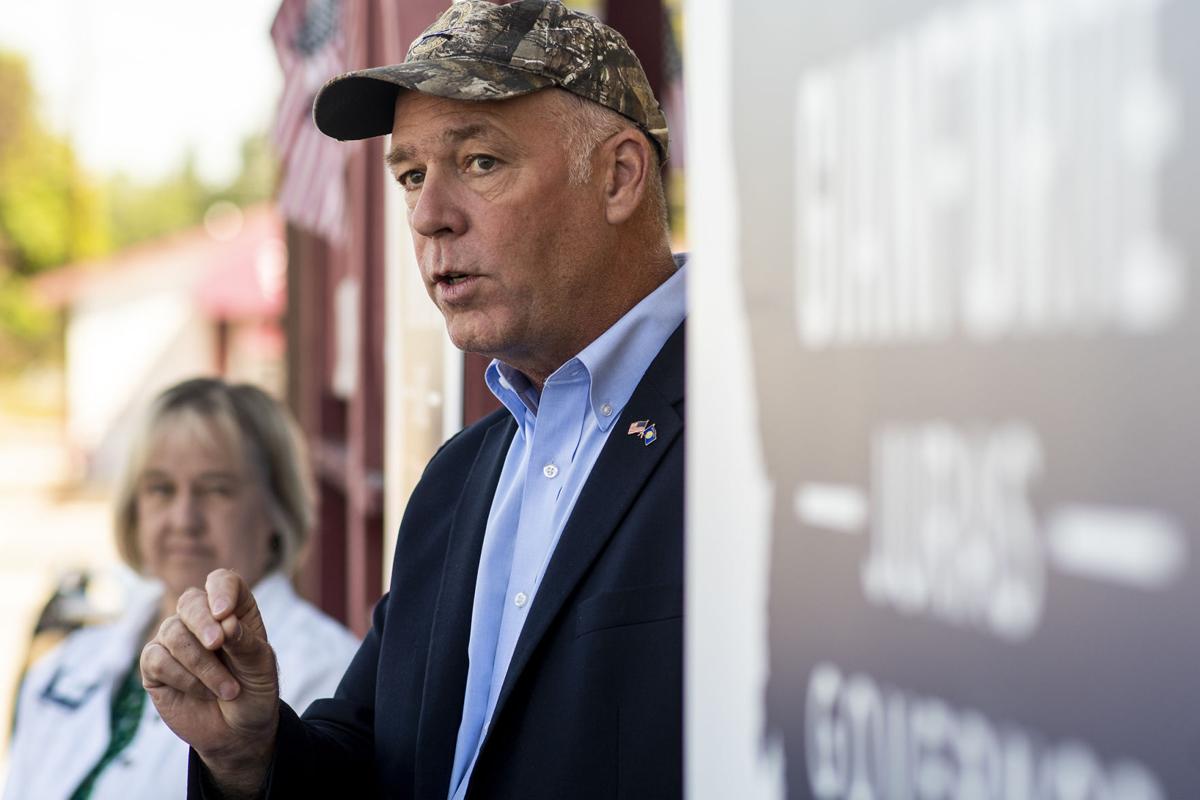 U.S. Rep. Greg Gianforte on Wednesday threaded the needle on face mask mandates put in place to reduce the spread of COVID-19.
The gubernatorial candidate and his running mate, Kristen Juras, were stumping at the Missoula GOP field office Wednesday morning before a crowd of about 20, nearly all wearing masks except for the candidates.
During a question-and-answer session with voters, one man asked how an unelected official — in this case a public health officer — can order people to wear a mask. The question resonated in a county where businesses have faced backlash for enforcing Missoula County's mandate, and came hours before Gov. Steve Bullock issued a statewide order to wear masks in certain settings. Indeed, Gianforte has had his own close call with the coronavirus after the girlfriend of Donald Trump Jr. tested positive for COVID-19 several days after she and Trump Jr. attended a campaign event at Big Sky. Gianforte wasn't at the event, but self-quarantined anyway because both his wife Susan and Juras were there.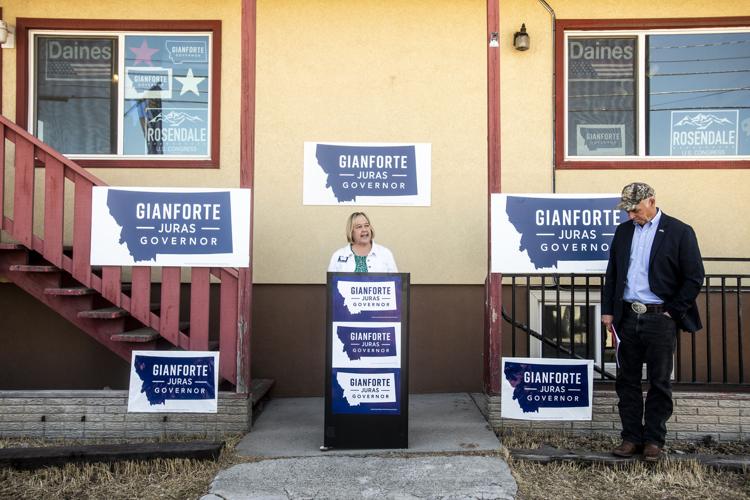 "In emergency situations, there are authorities delegated to local authorities," Gianforte told the man. "Let me tell you where I am: I don't want to second-guess the decisions that were made up until this point. But based on the input I have, I think, going forward, as a policy perspective as your next governor, we need to focus on keeping the most vulnerable safe, personal responsibility, not government mandates."
After the event, Gianforte told the Missoulian he believes masks do "have a role," and did not decry local governments for issuing their own orders, but again said personal responsibility should be emphasized.
"I trust local government to make decisions that are right for their communities," he said. 
Gianforte and Juras were in Missoula on the second day of their campaign tour touting their "Montana Comeback Plan," an economic plan to return the state to economic stability following record unemployment and a cratered business landscape, both induced by the coronavirus pandemic. It also serves as a blueprint for focusing efforts on higher wages, manufacturing jobs and value-added agriculture so Montanans do not leave the state in search of good pay, he said. 
"We've got to get our economy back open up again," he said. "We have to keep people safe, but that's Step One. The remainder of the plan is, how do we build on that. … As we bring manufacturing jobs back from China, I want Montana to get its share of those jobs."
Gianforte did not mention Trump by name throughout his speech on Wednesday, at least not until he took a question from another member of the crowd, Michael Priske.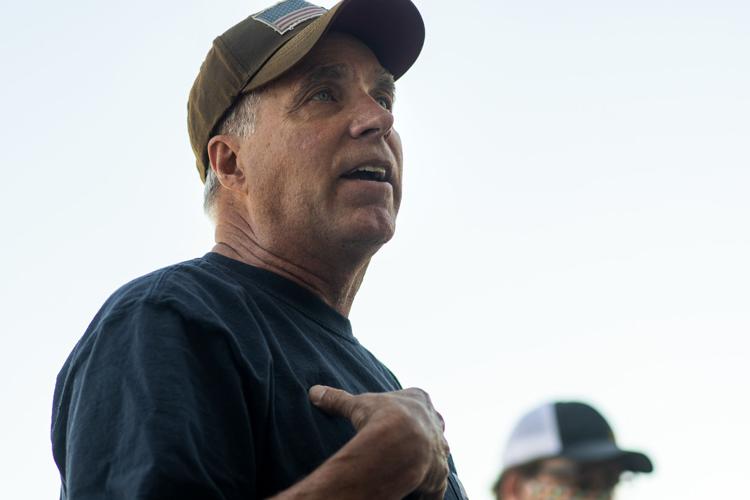 Priske was testy with the congressman for not answering his previously emailed questions in kind but with "form letters." So Priske brought with him to the event a legal pad with his questions: Why did Gianforte not back the president on the Russian collusion claims? Why hasn't he taken a stand against the destruction of historic monuments? Why hasn't the congressman pushed back against defunding the police?
"What are you doing to address these issues, which are way bigger than trying to get Montana back to work?" Priske said. "Me and my wife are so disturbed about what's going on in Missoula right now, we think we are going to sell everything that we own and move to New Zealand."
Gianforte told Priske his office takes about 5,000 inquiries a week, and said he wishes he could respond to each one. But Gianforte pushed back against the idea that he didn't stand with Trump.
"Let me be very clear, I stand with President Trump," he said. "I've voted with him over 90% of the time in Congress. I agree with you that we need to stand with our police, this idea of defunding the police is a ridiculous idea. We are a country that relies on the rule of law."