Lee Brown slipped on his "Make America Green Again" hat while Hellgate High School senior Claudia Weiss gripped a shiny green plaque, recognizing the school for its sustainability efforts.
Brown, who recently retired from Hellgate, and Weiss just returned from Washington, D.C., where they attended the U.S. Department of Education's ceremony recognizing this year's Green Ribbon Schools.
Hellgate was one of two Montana schools to be selected for the award, which recognizes sustainability efforts in school facilities, student health and curriculum.
SAVE – Students Against Violating the Earth – has taken environmental activism at Hellgate to another level. The club has implemented recycling and composting programs, solar panels, a rooftop garden, a "trashion" show and more.
Brown took over as the 25-year-old club's adviser 12 years ago, when he said it was mostly focused on recycling. The kids wanted to do more, and "they ran with it."
Weiss said students are setting the agenda.
"What we do and what we accomplish is 100 percent what students want to do," she said. "We're not doing what we're told, it's something we enjoy.''
This fall, Garden City Florascaping owner Justin Rettenmayer, a Hellgate graduate, will install drip irrigation in the club's rooftop container gardens.
That will help streamline a watering process that turns difficult once school is out.
Weiss wants to see other systems put in place to make their work more efficient. For example, after school every Thursday, you'll find club members sorting recycling and composting by hand. Weiss hopes to partner with community organizations such as i.e. Recycling's compost program and Republic Services' curbside recycling program.
Composting in particular "has been a long haul," she said.
The school's reputation for sustainability was a draw for its new principal, Judson Miller. In fact, he just moved to Missoula from a 10-acre self-sustaining farm in Washington.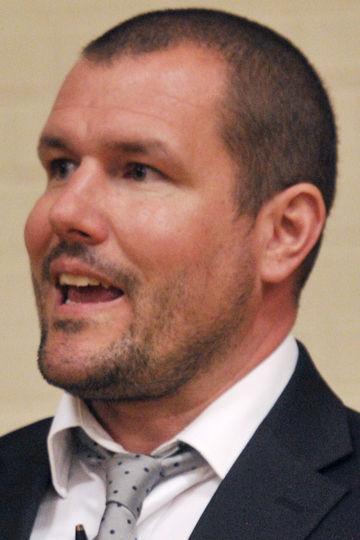 "I'm new but I did a lot of homework, and one of the things I appreciated most about Hellgate is its activism, whether it's the arts, music, sustainability," Miller said.
He wants to see the SAVE club – as well as all other clubs and activities – "grow and morph." But he wants everything to be student-led.
"My role is to take the existing culture, add some cohesion and systems," he said. "My philosophy is always to grow clubs and activities, and student voice."
You have free articles remaining.
Brown and Weiss were disappointed that there weren't more students at the Washington ceremony. Weiss and fellow Hellgate student Oscar Wecker were the only high school students there.
They had hoped they;d be able to bounce ideas off of fellow students there. But they're ready to jump back into the club this fall – and they want to see MCPS' facilities construction projects go green.
"All this roof space ... we might as well use it," Weiss said of the solar panels.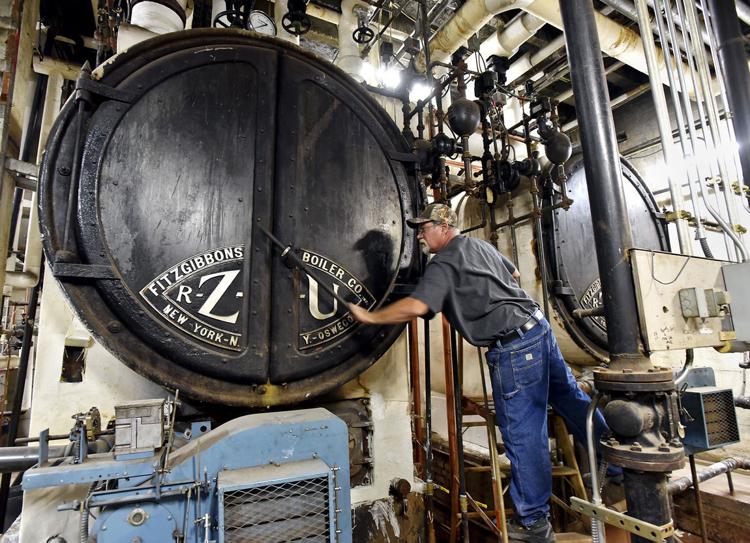 "There's always a balance," Miller said. "The ideal is a fully sustainable green project, but there are realities of a project this big (about $23.7 million). For example, the boiler system going from 50 percent efficiency to 96 percent. That's not perfect, but it's a huge leap."
First, the school district's trades and craft teams went through the schools to salvage what can be used in other buildings. MCPS held public sales at Franklin and Lowell once school was out for the summer, which also included items from the Rattlesnake and Mount Jumbo schools. Once abatement is finished, then it's the salvage companies' turn.
McWilliams said "reducing things going to the landfill" is a priority.
"The bottom line, really, is the community ... we're looking for leadership on sustainability," said Home ReSource executive director Katie Deuel. "It's better for all of us. We can learn from these unique practices."
Sustainability's role in these projects should flip, Brown suggested.
Instead of a few people on the edges making green suggestions, he said there should be someone in central administration coordinating sustainability efforts districtwide – since there are so many solo projects underway at individual schools.
"I would like to see the district go for the Green Ribbon," Brown said, rather than only Hellgate. "We're part of Missoula, and the city's zero-waste program should be part of the conversation. What we do affects Missoula, and vice versa."
The conversation around waste reduction has gained ground in Missoula this year.
Loken Builders repurposed the Harry Adams Fieldhouse bleachers as a staircase in a Rattlesnake home. Home ReSource is growing so much that it needed more space, expanding on its current property. Home ReSource also led the charge for a zero-waste plan, adopted by the Missoula City Council in February. The goal is to reduce the city's waste by 90 percent by 2050. Earlier this month, Republic Services announced that it was expanding its curbside recycling program.
"I think this high school is a mirror of Missoula's values," Miller said. "This idea of sustainability, of environmental activism ... Hellgate is a mirror of that."