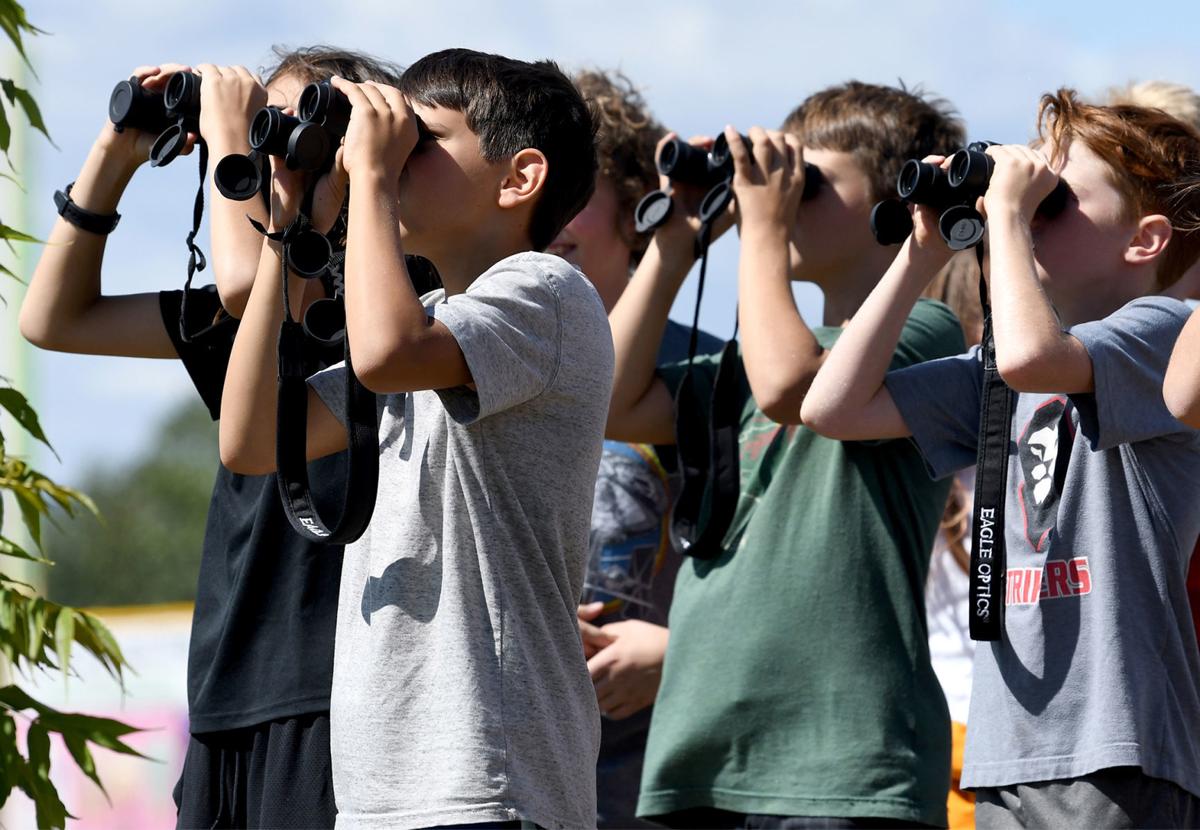 Armed with clipboards and binoculars, sixth-grade students from Sussex School walked around a nest by Ogren Park waiting to spot osprey.
At first, the students were unsure if they would get to see any of the birds of prey.
"If you're not seeing any osprey behavior, you can use the chart to write down other things that you're noticing," fifth- and sixth-grade teacher, Betsy Craske, said. "It could be what the weather is like, it could be other birds you see, something you notice on the river."
"What about plants?" one student asked.
"Exactly. Things like plants," Craske said. "Put anything you see on your data sheet."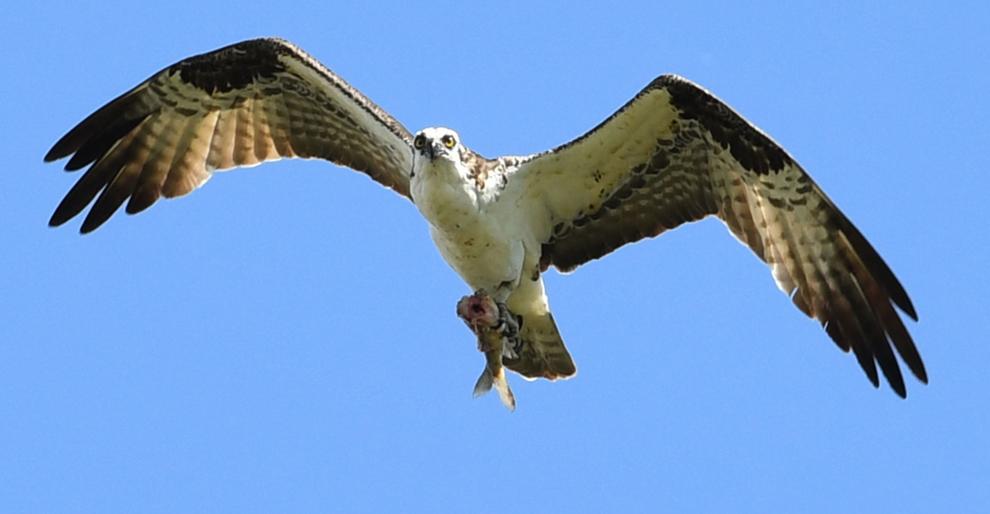 Craske is a STEM teacher at Sussex who also runs an outdoor education group. This year, she got the idea to study osprey after taking a teacher-training program called Wings Over Water.
The program is a collaboration between the Montana Natural History Center and osprey researchers Erick Greene and Rob Domenech. It aims to spark student interest in STEM fields such as biology, physics, chemistry, math and engineering by getting kids to study osprey.
Wings Over Water is one of many ways students at Sussex engage in project-based learning, Sussex co-director Joellen Shannon said.
"I like getting to see stuff outside instead of seeing it on the board," sixth-grader Jane Kulina said.
Over the summer, Craske banded two osprey chicks that were nesting at Ogren Park. She decided that it was one of the first spots she wanted to visit with students to spot the birds.
The students walked around the park in partners and took notes on the nest and the cottonwood sticks it was made from. Then, just as their data collection was coming to an end, two osprey flew overhead.
"It has a fish in its mouth," one student said. The others scrambled for binoculars to get a closer look.
"There is a fish," Craske said. "Do you guys remember why they carry fish parallel to their body?"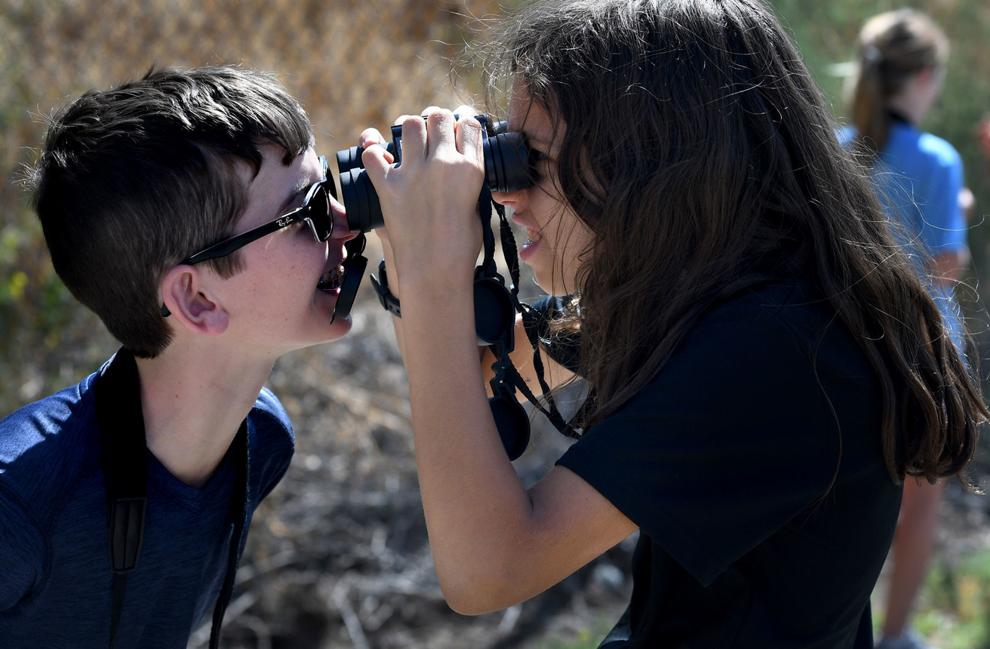 Craske was quick to turn the moment into a learning lesson, explaining that the birds carry fish parallel to their body to improve their aerodynamics.
The trip marked the student's introductory unit on osprey. Soon, they will take a trip to the airport to look at gliders for a unit on the mechanics of flight and Newton's laws of gravity and physics. Later in the year, they'll practice digital mapping and track birds with GPS satellites.
It's a lot of effort to make sure lessons stick, but it seems like it's working. After spotting the osprey, many of the kids started rattling off facts they had learned throughout the day.
"Some osprey migrate and their eyes are polarized so they can see fish better," Erza Hellem said.
"And they eat a lot of fish," Kulina said.
The field trip came to an end and students gathered their data sheets and binoculars. Some hopped on the bus, and others rode their bikes back to the school, still discussing the osprey among themselves.