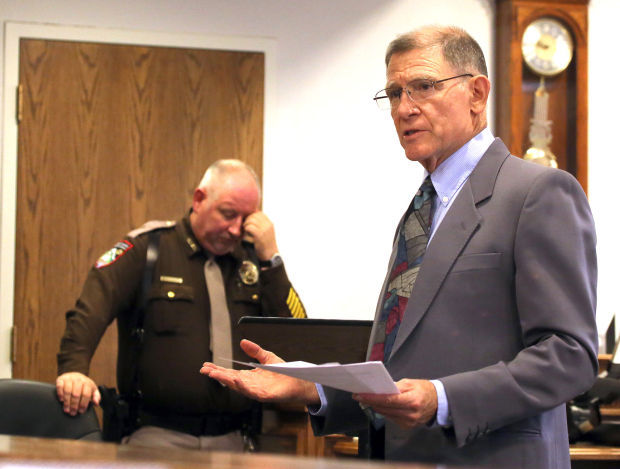 HAMILTON – A Ravalli County jury found Hamilton pastor Harris Himes guilty on three felony counts of securities fraud Friday.
The seven-man, five-woman jury took just under five hours to render its verdict after a four-day trial.
The controversial pastor was charged with cheating a church member out of $150,000 in 2008.
The jury found Himes guilty of failure to register a security, failure to register as a security salesperson and fraudulent practices, all felonies.
He was found not guilty on a felony count of theft by deception.
The charges followed a yearlong investigation by the state Office of the Commissioner of Securities and Insurance on accusations that Himes and another pastor, James "Jeb" Bryant, promised a Hamilton man a large return on $150,000 of his inheritance for his investment in the Mexican-based building materials company Duratherm Building Systems.
The man told the jury this week that he was surprised when he traveled to Mexico to find the factory was nothing more than an empty agricultural shed.
On a promise of immunity for his testimony, Bryant traveled to Hamilton to testify on behalf of his partner.
Himes represented himself during the trial.
Last year, Himes claimed he was the victim of "selective prosecution" by the state auditor's office due to his conservative religious views in a failed attempt to get the charges dropped.
State Auditor Monica Lindeen's office denied the charges.
Himes has been a prominent and vocal opponent of abortion, family planning and gay rights issues in venues across Montana, including numerous appearances before the state Legislature.
Madison County District Judge Loren Tucker presided over the case after a Ravalli County judge stepped down.
Tucker allowed Himes to remain free until his sentencing hearing. The hearing will be scheduled after a presentence investigation is completed.
Himes could face a total of 30 years in prison. Each felony count carries a 10-year maximum sentence.