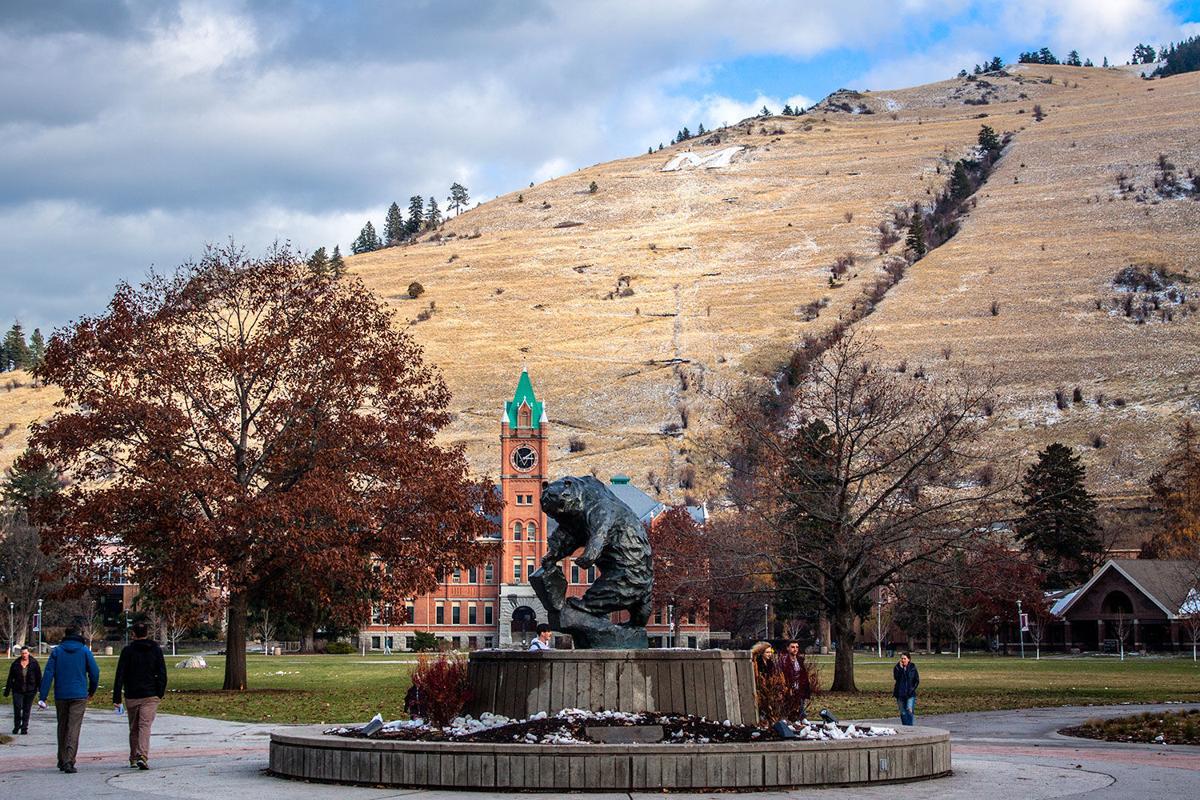 They say happiness can't be bought. But can it be taught?
John and Rita Sommers-Flanagan think so. This spring, the University of Montana psychologists will teach a new course entitled "The Art and Science of Happiness," and UM will join other universities in bringing this elusive emotion to the classroom. 
"We've been talking about it off and on for a couple of years here at the University of Montana," said John Sommers-Flanagan, a professor in the UM College of Education's Department of Counselor Education.
Classes on happiness and "positive psychology," the traits and habits that enable people to flourish, have gained popularity in recent decades. A Harvard course on the topic drew 900 students in 2006. In January 2018, Yale psychology professor Laurie Santos offered a class called "Psychology of the Good Life." It quickly became the university's most popular course, drawing more than 1,200 students and subsequently being offered to all online.
"I think people flock to the classes not only because of interest in the academic content, but to explore how it fits for them and how it works," Sommers-Flanagan said. And he sees a particular need for Montanans to approach their lives more positively.
The Treasure State has one of the highest suicide rates in the nation, and Sommers-Flanagan said several factors — from insufficient mental health resources to dreary weather to the state's "hyper-independent bootstrap mentality" — exacerbate mental health issues here.
In preparing this course, he said that "we don't really want to do a cookie-cutter type of class, but we do want to use what other professors have found to be useful."
You have free articles remaining.
According to a press release, the course will aim to make research into happiness applicable to students' individual lives.
"We really want it to be a hands-on experimental course and to facilitate that, not only will we be having the traditional lecture with demonstrations and activities in class, but we also will have 10 or 12 'happiness labs'" he said. These will bring students together in smaller groups to work on what Sommers-Flanagan calls "evidence-based approaches to improving well-being."
He said those approaches "may range from mindfulness to contemporary phone apps to (help) monitor and increase physical activity."
With 28 students registered as of Monday afternoon, the class hasn't yet reached the mega-popularity of its Ivy League counterparts. "I've heard the most enthusiasm from faculty and from staff," he said. And the graduate students he and Rita Sommers-Flanagan have brought on as teacher's assistants are "quite enthused about it."
One of the teaching assistants leading those labs is Daniel Solis, a second-year doctoral student in the counselor education program. "I think the most unique part of this class is going to be the experiential part," he said, explaining that he's particularly looking forward to helping students assess the effects of physical exercise and emotional success on their well-being.
Sommers-Flanagan's fond of an intervention called "three good things," taking time at the end of the day to identify three good things that happened, and why they were good. "The simple act of doing that helps to shift our usual focus," he said.
"It's sort of tailored to the individual," Solis pointed out, and students will be able to continue the practices they liked long after the class is done.
But like with any course, students will need to be assessed within one semester. "They will not be graded based on how happy they are," Sommers-Flanagan made clear. Students will instead be asked to write about their homework assignments and class activities, and complete "some kind of knowledge-based assessment" about the concepts they learned.
"What I'm excited about is the positive content of the course," he said, "because a lot of time in psychology and mental health, we focus on what's wrong, so the idea of focusing on the positive, to me, is very exciting."