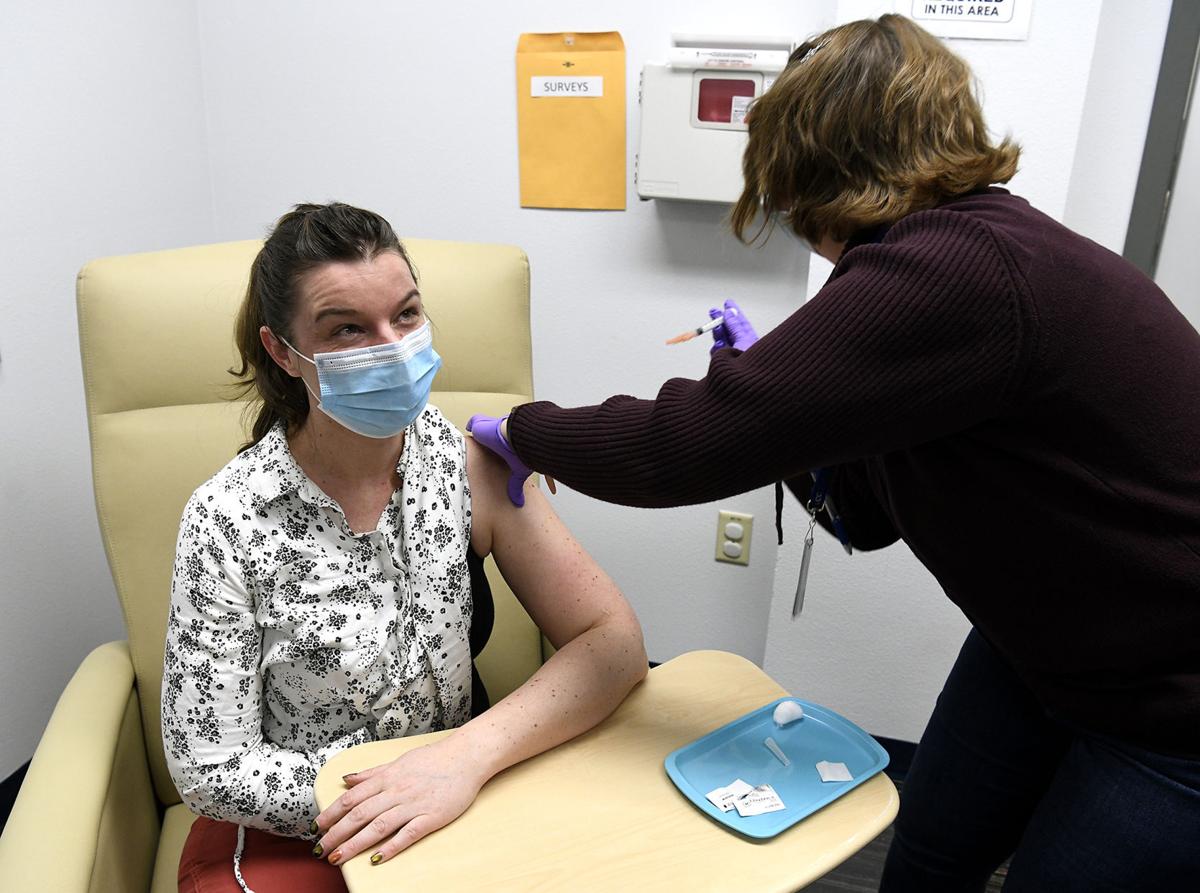 The Missoula City-County Health Department is asking Missoula County residents to stop contacting the department with requests to get on a vaccination list unless they are a health care worker with direct patient contact.
Time lost on the phone has kept staff from fully focusing on getting a new vaccination plan in place for the next phase, officials said on Thursday.
The department started getting inundated with calls and emails from the public after Gov. Greg Gianforte announced changes this week to Montana's COVID-19 vaccination schedule. Gianforte prioritized groups most vulnerable to serious COVID-19 complications, while bumping frontline essential workers and those in congregate care and correction facilities to a later phase.
"We appreciate the switching up of the most vulnerable to being the next in line," Missoula City-County Board of Health Director and Health Officer Ellen Leahy said. "That makes sense. We're still very much in the pandemic with transmission occurring and we are very, very early in the vaccine process."
The state's changes to the vaccine schedule moved people age 70 or older and people aged 16 to 69 with specific health conditions from phase 1C to phase 1B, and moved frontline essential workers such as teachers and grocery store clerks, and those in congregate care and correction facilities from phase 1B to phase 1C. The detailed vaccine distribution plan is available at dphhs.mt.gov.
Missoula County is in phase 1A of its vaccination distribution plan, which includes those health care workers and residents of long-term care facilities, although the later group is being vaccinated through either CVS or Walgreens and not the health department. The Missoula City-County Health Department said it is not currently accepting appointments for those who fall under phase 1B, nor is it compiling an appointment list for that group at this time.
Leahy said the health department needs time to plan where people in later phases will register and get the vaccine, and noted that the county still hasn't even received enough doses to vaccinate all of its health care workers.
Leahy said the plan to vaccinate people in phase 1B who have qualifying health conditions that place them at a higher risk of serious COVID-19 infection, such as chronic kidney disease and cancer, will need to include "multiple access points" throughout the community. That will likely include certain primary care clinics, Partnership Health Center, and pharmacies when they finish vaccinating long-term care residents, which is still in process, Leahy said.
Missoula City-County Health Department will update the public when a phase 1B distribution plan is ready through its Facebook and COVID-19 website, missoulainfo.com.
In the meantime, Leahy said the department will also add a portal to its website for health care providers who have not yet received the vaccine to make an appointment.
Leahy said local health providers and hospitals have already provided thousands of doses to frontline health care workers, but did not specify an exact number of doses. She said that the Montana Department of Public Health and Human Services is working to gather and publish a weekly report of the number of vaccines given throughout the state. The Missoula City-County Health Department is working alongside local providers to vaccinate other health care workers in Missoula County who are not affiliated with the hospitals such as dentists and physical therapists.