Thousands of people have hiked the Great Burn cirque separating Pearl and Heart Lakes. Brian Christianson has skied it.
"It's transcendent," Christianson said of the Heart Lake Basin. "We didn't want to leave. That wall above the lake looks like any sheer alpine wall you've ever imagined, with 20- to 30-foot snow cornices on the rims. In winter, you feel completely isolated."
To earn those turns, Christianson and colleague Brian Chaszar broke trail for miles, logged thousands of feet of vertical ascent, and slept through some of the coldest nights of 2019's arctic outbreak winter. While his skis got him there, it was his camera that sent him. This is Christianson's second winter capturing Montana's backcountry at its most pristine.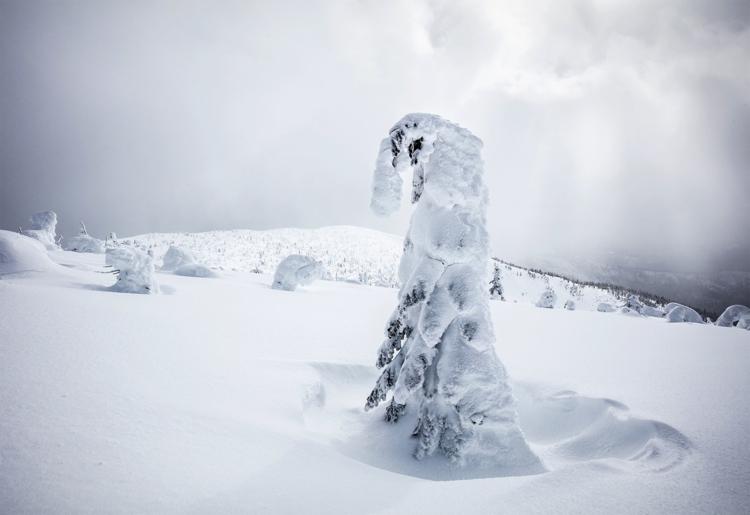 The Great Burn recommended wilderness area straddles the Montana-Idaho border south of Superior, forming the northern edge of the Bitterroot Mountains. Named for the historic 1910 forest fire that scorched 3 million acres, it packs more than 50 lakes, rugged peaks and twisting valleys into an area twice the size of Flathead Lake.
Christianson has so far made two ski trips into the Great Burn, with several more planned. He canceled several as this winter's fickle weather made conditions too dangerous, opaque or sloppy to attempt.
The first trip in early February aimed for the Cache Creek drainage in the central part of the Great Burn. January had been unseasonably warm, and Christianson spent the first 48 hours either traveling in the rain or hunkered in his tent with colleague Nick Littman.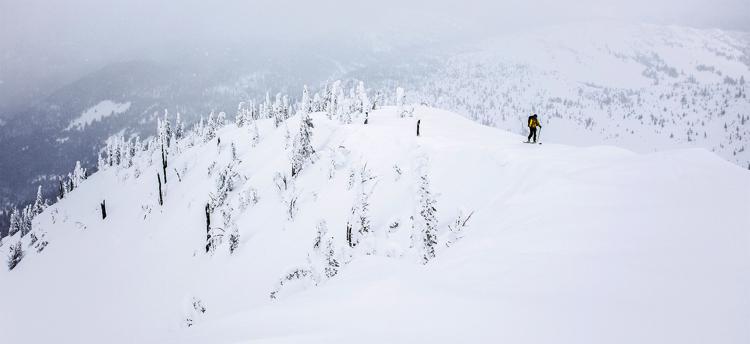 "The snow was rotten," Christianson said. "Our steps kept collapsing underneath us. Then on the last day, that first arctic outbreak started. We were one mile from the car and the rain turned to snow. We drove out in my little Subaru Forester in a full blizzard. One or two hours later and we probably wouldn't have been able to get out."
The Heart Lake trek played the opposite tune. Ghost trees festooned with rime rimmed the Stateline Trail and fluffy powder snow covered the slopes. Yet as he left the area on a March Sunday afternoon he noticed the longer daylight and the hints of spring.
"The weather was really dynamic," Christianson said. "Every other hour it would be snowing or sun or clearing storm."
Last year, he made multiple trips into the Rattlesnake Wilderness and National Recreation Area north of Missoula for a similar photo project. The results were displayed at numerous galleries and events around western Montana.
You have free articles remaining.
Among the lessons he took from that previous experience, Christianson switched from snowshoes to splitboard skis with traction skins for uphill travel. The splitboard let him enjoy the thrill of a well-earned schuss after a 1,000-foot vertical climb from lake basin to ridgeline. And the ski format proved much more efficient when carrying heavy backpacks, especially with a partner to help break trail.
Christianson shot more than 1,400 images over two trips this year, sometimes taking 200 pictures of a single landmark over the day as the light changed. Unlike last year's Rattlesnake Wilderness venture, where he was usually on the move, Christianson opted to spend long days working single aspects of the Great Burn watching how differences between morning and evening alpenglow or shifting weather affected the view.
Although barely an hour of highway driving apart, the Rattlesnake Wilderness and National Recreation Area and Great Burn recommended wilderness display distinctly different characters. At roughly 250,000 acres, the Great Burn could swallow four Rattlesnakes. Its snotel site at Hoodoo Pass has accumulated about 106 inches of snow, compared to the 70 inches at Rattlesnake's Stuart Peak snotel. A maze of narrow, winding creek drainages give the Great Burn much more avalanche hazard than the Rattlesnake's sprawling basins.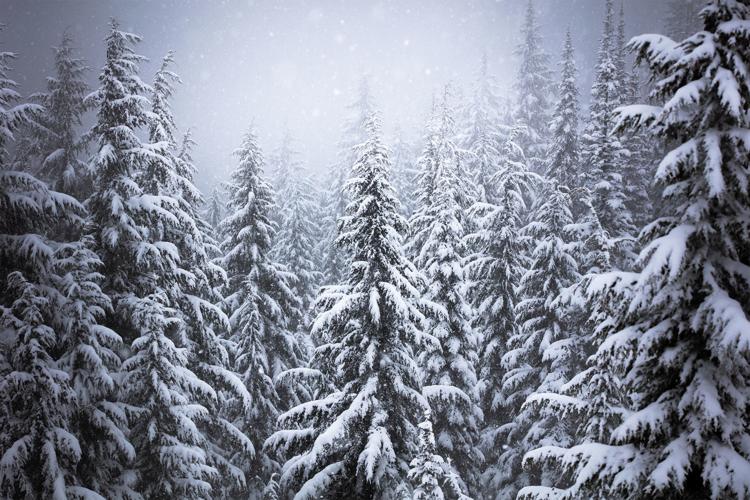 "It requires two sets of skills — winter travel and photography," friend and retired outdoor writer Bert Lindler said of Christianson's projects. "You're not going to accomplish what he accomplished last year and what he's accomplishing this year without both.
Lindler was able to truck Christianson up to the last private property on the South Fork Trout Creek Road. From there, it was about six miles by snowmobile to the Heart Lake trailhead. Intrepid over-snow riders can cross Hoodoo Pass into Idaho from there, but the recommended wilderness area south of the pass is off-limits to motorized equipment.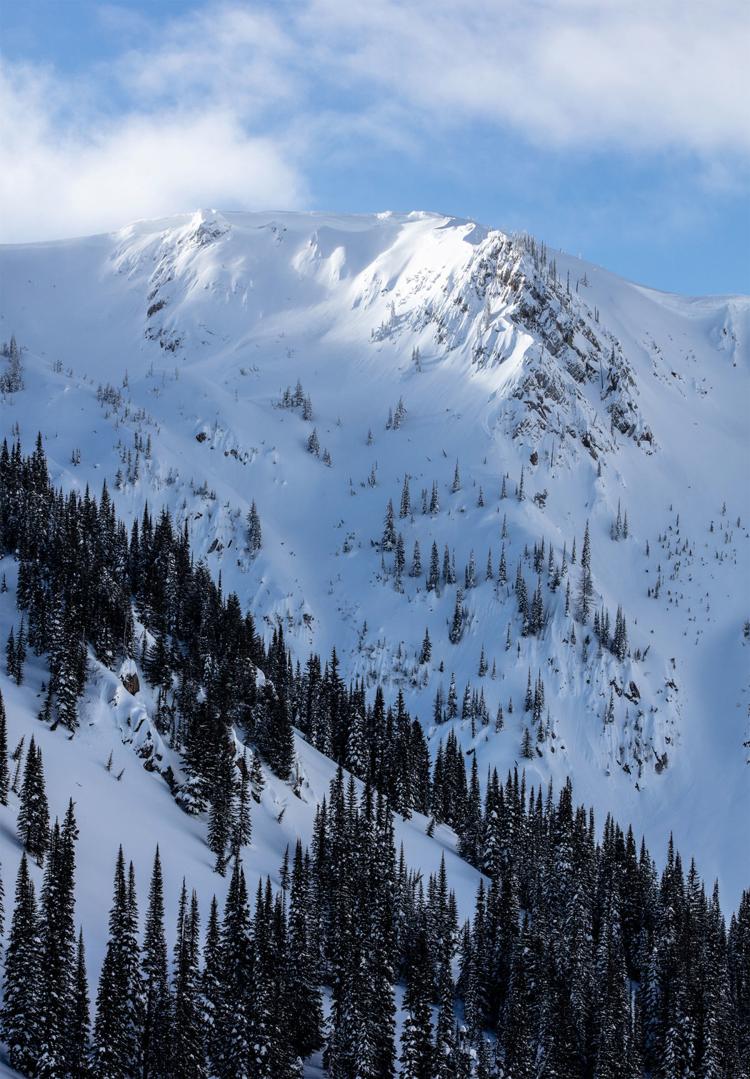 Unexpectely, Christianson said he heard less of other people in the Rattlesnake, even with its popular Cherry Stem trailhead on Missoula's northern boundary. While he never saw another ski track in the Great Burn interior, he occasionally would hear a snowmobile roaring along one of the outer-edge roads.
Heart Lake has introduced generations of rookie hikers to their first overnight backpacking experience. But virtually all of those inductees visit during the four months of summer and early fall when wildflowers and huckleberries beckon.
"It's a low-effort/high-reward experience," Christianson said of the 3.5-mile hike to Heart Lake in summer. "To see it under these winter conditions felt really unique. I could stare at those cliff faces for hours."