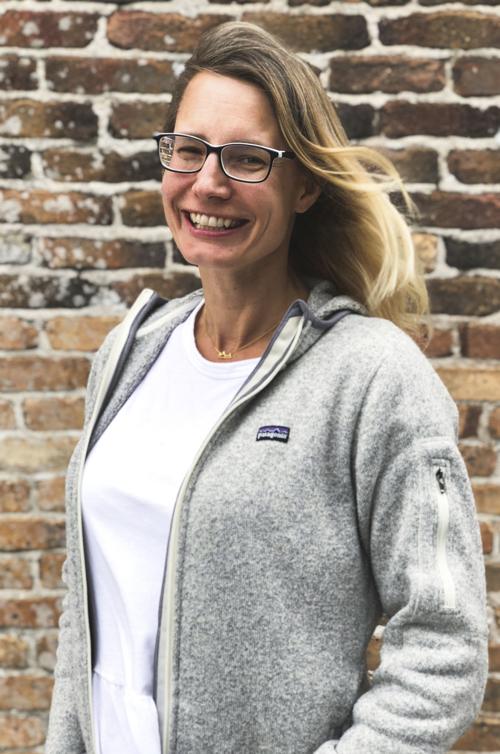 A Missoula-headquartered outdoor navigation tech company has lured a longtime high-level Amazon executive to be its new leader.
OnX, (which was called onXmaps until last August) recently hired Laura Orvidas as its new CEO. The move comes less than six months after the company landed $20.3 million in venture capital to create jobs and expand its backcountry mapping business.
Orvidas spent 19 years at the e-commerce giant Amazon's Chicago offices, most recently as the vice president of the company's U.S. Consumer Electronics division. She also managed the company's Global Private Brand business and a global technology team centered on innovation and feature development. She served on Amazon's global leadership team, which focused on combining science, data and technology to increase productivity. Orvidas also led senior leadership training sessions. She said she "saw a chance to apply her expertise to a new field" with the onX opportunity.
"The more I learned about onX, its investors and its leaders, the more excited I became about this opportunity," she said in an email. "onX is in a growth stage and has a highly passionate customer base. I see a lot of blue sky ahead for the future of onX."
The company originally developed a chip for GPS units that shows private and public land boundaries to assist hunters. The firm subsequently developed an app that does the same thing for a user's cellphone even when it's out of range of service in the backcountry. By using a cellphone's built-in Global Positioning System that relies on satellites, users can pinpoint where they are in relation to their surrounding topography deep in the backcountry. The company has hired dozens of highly paid workers in Missoula and Bozeman over the last few years, and much of its revenue comes from out of state, which means the local economy adds revenue.
According to Christina Quick Henderson, the executive director of the Montana High Tech Alliance in Missoula, only 50 of its 363 member companies in Montana — roughly 14 percent — are led by female founders, presidents or CEOs. The organization works to promote high tech businesses and get more women involved.
"OnX is smart to hire a female CEO," Quick Henderson said. "Research has shown that companies with women leaders are more creative, make better decisions, and are more profitable. For a company like onX, that operates in male-dominated field like hunting, bringing a female perspective into the 'C-suite' will make the company more innovative and competitive."
Henderson said she believes onX is poised for growth, so bringing in a high-caliber executive was a well-timed move.
"For Montana companies like onX to keep growing, attracting capital is only part of the equation," she said. "They also must bring in the right talent and leadership with the expertise to scale a global tech company. Laura Orvidas brings a stellar resume, with several years of experience in high-profile leadership positions at Amazon. She definitely seems like the right leader for onX at the right time."
Katy Spence of the Alliance met Orvidas shortly after her hire. The tech industry is a male-dominated industry, according to Spence, but Orvidas has managed to find success as an outlier.
"Laura Orvidas has never worked in an industry that wasn't male-dominated, from her early days consulting to her last 19 years of working for Amazon," Spence wrote in an email.
Orvidas told Spence that her hire shows how forward-thinking onX founder, Eric Siegfried, is about the industry.
"That speaks volumes to the board, Eric the founder, and the leadership team — that they would hire a woman from Chicago to run a tech company in Montana," Orvidas said. "I think it really showcases that people recognize diversity is important and are trying to make positive change."
Eric Siegfried will remain with the company as its founder, although now he will spend more of his time continuing to work on the off-pavement location experience and leading advocacy efforts for public lands and access.
"Laura's expertise in growing leaders, attracting talent and creating a people-focused growth culture was far beyond what we could have hoped for," Siegfried said.
Orvidas started in the finance department at Amazon, but worked in the toys, software and movies divisions. Before Amazon, she was a senior associate at the Parthenon Group in Boston. She was looking for a career change at this point in her life. She and her husband have two children.
"I needed something that was attractive enough that would pull me out of the Amazon ecosystem, but I wanted something that was smaller, that was growing, that had great product market fit, and where I really enjoyed the people," Orvidas said. "I found all of those things in onX."
Get local news delivered to your inbox!
Subscribe to our Daily Headlines newsletter.