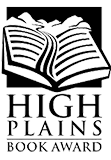 The High Plains Book Awards announced its 2020 finalists this week, with authors from Missoula, Helena, East Helena, Bozeman and Red Lodge, among others, up for prizes. 
The awards acknowledge and recognize regional authors and/or literary works that examine life on the plains. That location encompasses Montana, North and South Dakota, Wyoming, Nebraska, Colorado and Kansas, and the Canadian provinces of Alberta, Manitoba and Saskatchewan. The awards were created in 2006.
Shari Nault, chair of the awards, said 2020 yielded an impressive array of candidates from across the world. Authors spanned from Canada to the United Kingdom.
She said these awards are important to recognize the beauty of the plains.
"Everyone thinks you have to have forests and mountains to be beautiful," Nault said. "But the plains have their own type of charm. They are striking. The grasslands, the rolling skies. They make people tougher. People adapt there."
Winners for all Book Awards will be announced at an Awards Banquet held in conjunction with the High Plains BookFest, scheduled for Sept. 26 in Billings.
Nominators submitted 223 books this year. The following finalists were announced:
"The Arapaho Way: Continuity and Change on the Wind River Reservation," by Sara Wiles. (Previous winner, 2012.) Lander, Wyoming.
"Truth and Beauty in the Canadian Rockies," by Lisa Christensen. Calgary, Alberta.
"Victor Cicansky: The Gardener's Universe/L'univers d'un jardinier," by Timothy Long and Julia Krueger, editors. Regina, Saskatchewan.
"Forever Neverland," by Susan Adrian. New York City.
"Howl: A New Look at the Big Bad Wolf," by Ted Rechlin. Previous finalist, 2017. Helena, Montana.
"Major: A Soldier Dog," by Trevor Jones. Lincoln, Nebraska.
"Deep Creek: Finding Hope in the High Country," by Pam Houston. Creede, Colorado.
"Encounters in Yellowstone: The Nez Perce Summer of 1877," by M. Mark Miller. Bozeman, Montana.
"Essential Yellowstone: A Landscape of Memory and Wonder," by Michael J. Yochim. Fenton Missouri.
"Fall Back Down When I Die," by Joe Wilkins. (Previous winner in Poetry 2013 and Short Stories 2016.) McMinnville, Oregon.
"The Healer's Daughter," by Charlotte Hinger. Fort Collins, Colorado.
"The Line Between," by Tosca Lee. Fremont, Nebraska.
"The Cheyenne Story: An Interpretation of Courage," by Gerry Robinson. East Helena, Montana.
"Earth to Charlie," by Justin Olson. Buckeye, Arizona.
"Reckless Steps Toward Sanity: A Memoir," by Judith Sara Gelt. Centennial, Colorado.
"From the Ashes: My Story of Being Metis, Homeless, and Finding My Way," by Jesse Thistle. Hamilton, Ontario.
"Perception: A Photo Series," by KC Adams. Winnipeg, Manitoba.
"The Red Chesterfield," by Wayne Arthurson. Calgary, Alberta.
"Birds, Bones, and Beetles: The Improbable Career and Remarkable Legacy of University of Kansas Naturalist Charles D. Bunker," by Charles H. Warner. Lawrence, Kansas.
"The Science of Why, Vol. 4," by Jay Ingram. Bragg Creek, Alberta.
"Six Hundred Generations," by Carl M. Davis. Missoula, Montana.
"Lakota America: A New History of Indigenous Power," by Pekka Hamalainen. Oxford, England.
"One Size Fits None: A Farm Girl's Search for the Promise of Regenerative Agriculture," by Stephanie Anderson. Boca Raton, Florida.
"Voices of Yellowstone's Capstone," by Traute N. Parrie and Jesse A. Logan, editors. Red Lodge, Montana.
"Mercy," by Shirley Camia. Winnipeg, Manitoba.
"St. Boniface Elegies," by Catherine Hunter. Winnipeg, Manitoba.
"Wilderness//Kingdom," by Jory Mickelson. Bellingham, Washington.
"Not a Thing to Comfort You," by Emily Wortman-Wunder. Centennial, Colorado.
"This. This. This. Is. Love. Love. Love." by Jennifer Wortman. Lafayette, Colorado.
"Winning Chance," by Katherine Koller. Edmonton, Alberta.
"Cold Metal Stairs," by Su Croll. Edmonton, Alberta.
"Nighthawk Rising: A Biography of Accused Cattle Rustler Queen Ann Bassett of Brown's Park," by Diana Allen Kouris. Kinnear, Wyoming.
"River People," by Margaret Lukas. Omaha, Nebraska.
"Cold White Sun," by Sue Farrell Holler. Grand Prairie, Alberta.
"Qaqavii," by Miriam Korner. Air Ronge, Saskatchewan.
"Spin," by Colleen Nelson. Winnipeg, Manitoba.
Get local news delivered to your inbox!
Subscribe to our Daily Headlines newsletter.