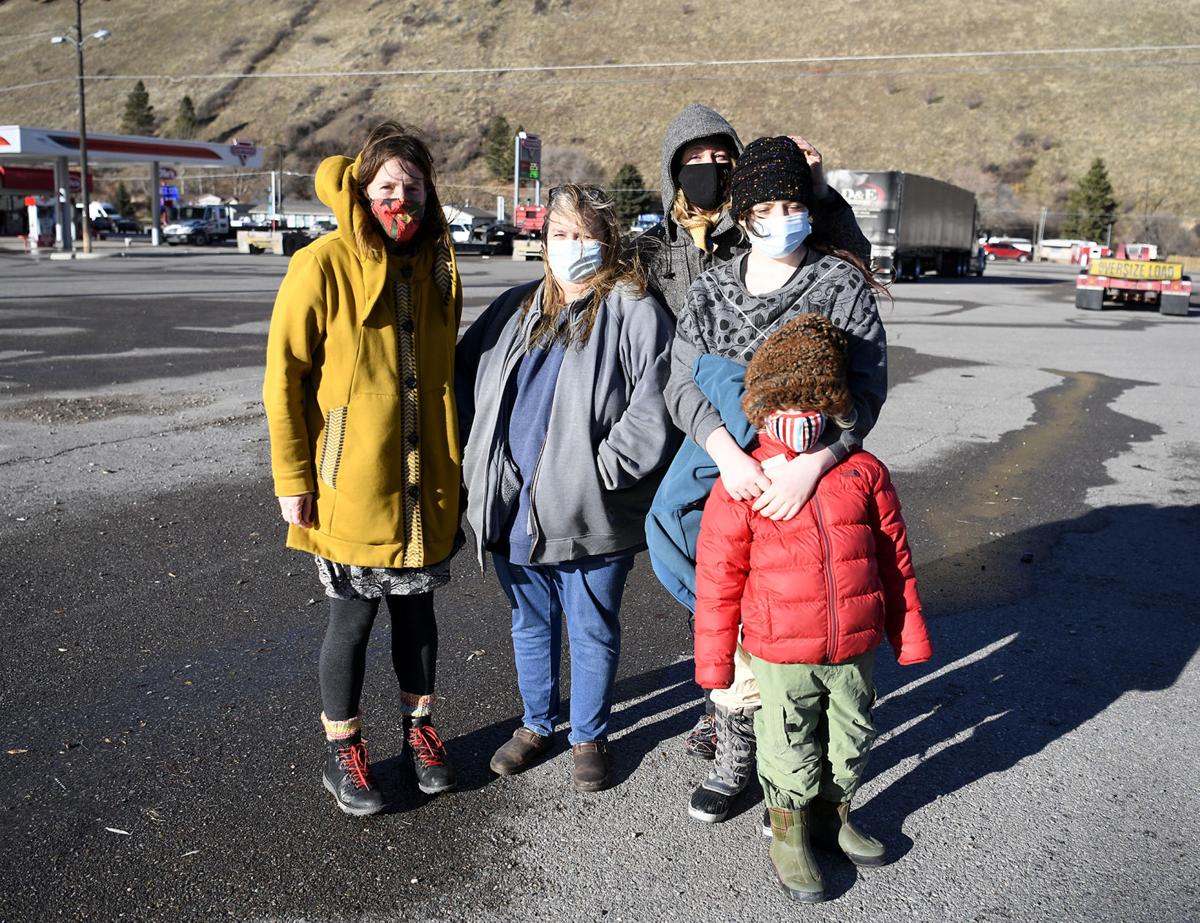 After they brought hundreds of people together to defeat plans for new storage units in the heart of their town, several East Missoula locals have formed a group with dreams of driving community identity.
"Something else was about to happen to us, instead of with us or for us," Erika Hickey, one of the organizers of East Missoula United, said of last November's struggle to define the heart of their neighborhood. She helped organize opposition to a zoning change that would have allowed additional storage units on the empty lot next to Ole's Country Store at the center of town. They started a Facebook group called "No More Storage Units," made flyers, put out a comment box and a petition and spread the word as far as they could. 
"(Building those storage units) would be like driving a stake into the heart of our community," Hickey said. 
People collected dozens of comments and hundreds of signatures to bring before the Missoula County Commission. The comments rang with the themes of community, of wanting family-oriented neighborhoods, of protecting property values and wanting to be more than just an industrialized dumping ground for storage.
"We need more housing for poor people," began one comment. "Not more housing for rich people."
"East Missoula is a beautiful place at its core," another comment read. "We should be focused on encouraging its unique character and building community, not more soulless storage units."
"Please deny the request for more storage units in the heart of our community," yet another comment read. 
The organized opposition from the town convinced the county commissioners to deny the zoning plan for the storage units. Now the property is up for sale for $1.1 million. Hickey said she hopes they can somehow find a way to either buy the property as a community or find someone who will work with them to build something that will benefit East Missoula. The group isn't sure what they'd put there if they could. Ideas of community centers, grocery stores and roller rinks have been floated about. 
"I'd rather have anything there but storage units," Stephanie Lemberg, another East Missoula United organizer, said. "I'd rather have a recycling facility. I'd rather have a junkyard."
Lemberg has lived in East Missoula for 20 years and she's grown fond of their quirky, quiet neighborhood. She's proud of where she lives, but she despises the storage units that surround her community and she was not about to let another one into the center of town. 
She said the proposal almost sneaked passed them, as the zoning code was for C-C 1 Neighborhood Commercial, which is designated for commercial centers intended to serve the surrounding communities. The designation also allows storage units to fit in under a special exception. 
This crystallized the feeling among many in East Missoula that things tend to happen to their community without their knowledge or consent. Erin O'Riordain, another organizer for the group, said she felt like the proposal had been underhanded and sneaky. She said in the past it's felt like East Missoula hasn't had much of a voice, and she wants to change that. She felt inspired by how the town came together in November and she hopes to see that continue to happen as East Missoula United grows. 
Like Hickey and Lemberg, O'Riordain said she'd be happy with just about anything being built on the open lot. She is particularly fond of the grocery store idea. She said the only place to buy food without traversing the winding frontage road to the area Albertsons is Ole's, and the gas-station corn dogs and Pepsi aren't particularly nutritious. She'd love to have a place that's easy to walk to for her kids to get fresh and healthy snacks.
While any plans for the open lot remain distant, East Missoula United has made itself felt in other ways. Members set up Christmas lights in Lions Park, created a website and started organizing food-bank box drop-offs to those who can't get to the Missoula Food Bank. They're making plans to paint the water tower, to have neighborhood walks and to have a clean-up day in April. They've also begun meeting with other neighborhood community groups throughout Missoula and have been holding weekly Monday-night Zoom meetings. All of the organizers said they hope more people join them as they grow. One challenge will be figuring out how to register as a nonprofit. 
"(East Missoula is) not perfect, but I'm proud to live here and it is home, you know?" O'Riordain said. "And I love it. And it deserves better. We deserve better."