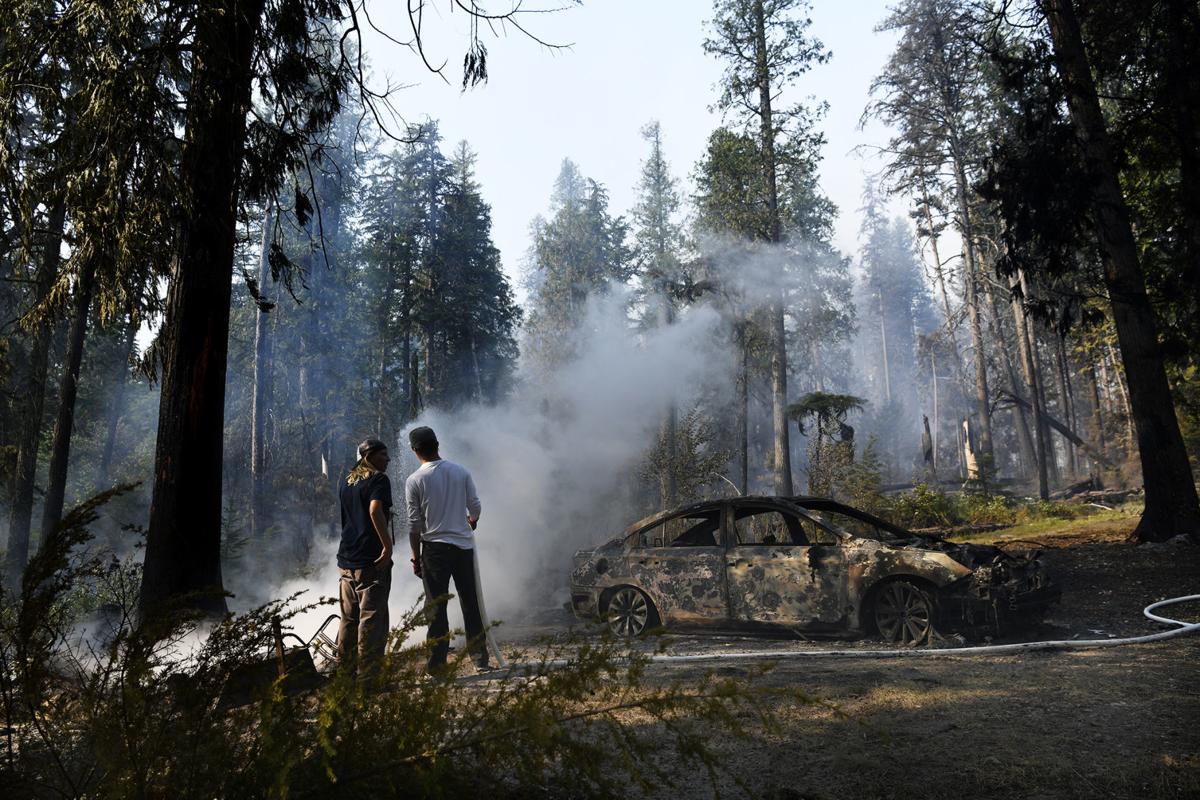 APGAR VILLAGE — Dana Wright's family has deep roots in Glacier National Park.
Her great-grandfather, Montana Senator Thomas Walsh, built a lodge near the north end of Lake McDonald in the early 1900s. His getaway stayed in family hands through the 1910 creation of Glacier National Park. It's now listed on the National Register of Historic Places, and for Wright, "it's my soul."
But this abode, one of about 200 private and 130 park-owned buildings along Lake McDonald's shoreline, now has the Howe Ridge fire in its backyard. Over the past 48 hours, first responders and inholders like Wright have struggled to stay ahead of this fast-growing blaze.
"We've gone through this several times," said Wright, "evacuating, getting everything out, but this has been the worst. This has been the closest ever."
The fire seemed innocuous enough when a lightning strike sparked it Saturday evening, she remembered. "It was just a tiny little plume of smoke, so we weren't too worried about it, because there was no wind."
But conditions changed. By about 6 p.m. Sunday, "the winds were howling, and it just overtook the whole mountain."
"We were ready to go," said her husband, Will Wright, "and we thought, 'No, we gotta stay and get the pump going and wet the place down.'"
He went down to the lakeshore, where they had a pump that could feed lake water into their fire hoses. But "there was a broken fuel line… and so we tried to patch the broken fuel line with duct tape, with all of this gas running out, and we somehow stemmed the tide a little bit, enough to get the pump going, but then we couldn't get it primed."
Without the pump's fire hoses, the house's occupants tried wetting it down with garden hoses. But the situation became increasingly infernal.
"We could hear explosions in the distance, the trees exploding, and large pieces of burning bark would fall down into our yard." Soon, Will Wright recalled, "the howling wind and the smoke was getting unbearable ... I couldn't breathe anymore, I had to get out of there, and then I had to go about a hundred yards up the little hill to the van, and barely made it.
"But we got everybody together, and drove out of there."
As homeowners and Lake McDonald Lodge guests cleared out under evacuation orders, firefighters from several agencies moved in. Lincoln Chute, fire service area manager for the Flathead County Office of Emergency Services, was on site from 7 p.m. Sunday through early Monday morning.
"This fire moved real quick," he said. "We didn't have a whole lot of time" for extensive structure protection measures.
The Howe Ridge fire in Glacier National Park forced the evacuation of the Lake McDonald Lodge complex late Sunday. 
Chute said firefighters worked to douse so-called "jackpots" of fuel, like patches of brush and fallen trees that were likely to flare up.
They were able to save the Wheeler main house, another historic building, after it started to burn. But their efforts couldn't protect all of the area's historic real estate. Kelly's Camp on the lake's west shore had twelve log cabins. On Monday morning, only three were still standing.
Eric Kildahl was one of about a dozen landowners and firefighters still there, hosing down hotspots and surveying the damage. "I'm just trying to help out neighbors if we can.
"It's been, obviously, like a war zone," he said, standing amid the cabins' rubble, fallen trees, and a car's burned-out shell. Overhead buzzed two Canadian CL-215 "superscooper" firefighting aircraft, a reminder that the battle against Howe Ridge raged on.
By Monday afternoon, the fire measured 1,500 to 2,500 acres in size. About 60 personnel were on duty, according to the federal government's InciWeb site. In a press release, Glacier National Park stated that, "while multiple buildings were saved, a number of structures were lost last night. Exact details are not yet available."
Whatever this fire's toll, Glacier Country's residents and first responders will have to stay vigilant.
The park put in place restrictions, effective at midnight Tuesday, banning campfires and limiting smoking to enclosed vehicles, developed recreation areas or barren areas at least three feet in diameter. 
"It's fire season in Northwest Montana," said Flathead County's Chute. While this fire started from lightning, he said that "what we really need is help from the public to limit those human-caused starts."
Flathead County has strong partnerships with other state, local and federal agencies, but Chute said massive fires throughout the West have stretched resources thin.
At Kelly's Camp, Kildahl also acknowledged the risks of living in Glacier. After months of hot, dry weather, "it's just inevitable that something's going to happen," he said. "It's just tough to see when you have friends losing homes."
Others, meanwhile, faced uncertainty about the status of their homes.
Around midday Monday, Dana Wright emerged from Apgar's Backcountry Permit Center, where she had been discussing the situation with park staff. "We're not allowed back in right now and we don't know what we can do," she said.
She and Will, their son and his girlfriend were parked across the road, the lodge's Navajo rugs and other valuables bundled in the back of their minivan. The lake's northern end remained shrouded by haze.
"I really don't know what's going on right now, but we're hoping for the best," she said. "We're really hoping for the best."
Glacier tourists, meanwhile, appeared to be taking in stride the closure of Going to the Sun Road, Lake McDonald Lodge and campgrounds throughout the western part of the park.
"It's a bummer, but it is what it is, man," said Will Crew of San Francisco, in one of nine cars clustered around the Going to the Sun Roadblock Monday morning. "You can't control the fire."
Matt Oswald of southeast Pennsylvania was equally circumspect.
"Just being out West, you certainly become aware of the fire issue," Oswald said. It's "the kind of thing you don't really think about back East."
Brandon Zimmerman of Charlotte, North Carolina, noticed the fire in a couple of trees across the lake before he left with friends on a hike to Grinnell Glacier. He said he thought little of it, but when they came down the fire had started to cook.
The party reached Lake McDonald Lodge at about 8 p.m. under darkened skies. Zimmerman said 50 to 75 people were taking photos of the fire from the shore. The dining room was still seating people and setting tables.
"It was dramatic. We could see each tree catch fire individually,'' he said. 
After about half an hour everyone was told they had to leave.
It had been windy at Grinnell, but the whole fire was out of the blue.
"We had no idea it would turn into what we saw at the end of the day," Zimmerman said. "We saw a grizzly at Grinnell, then a wildfire. Now I've got two boxes checked off the list.''
Park officials said Monday the following areas had been evacuated:
• North Lake McDonald Road (private residences and the Lake McDonald Ranger Station.)
• Lake McDonald Lodge Complex (all businesses, employees, and private residences.)
• Private residences along the Going to the Sun Road.
• The Sprague Creek campground, with 25 campsites.
Multiple trail closures also have been ordered, including The Loop trail.
The park's east side remained open, and visitor services in the Many Glacier and Two Medicine areas remained unaffected.
The park has established a fire information line with updated recorded information: 406-888-7077. An Inciweb page for this fire is expected to be established later today. 
---
Photos: Trees, cabins, cars burn in fire near Lake McDonald in Glacier National Park
Water drop near Kelly's Camp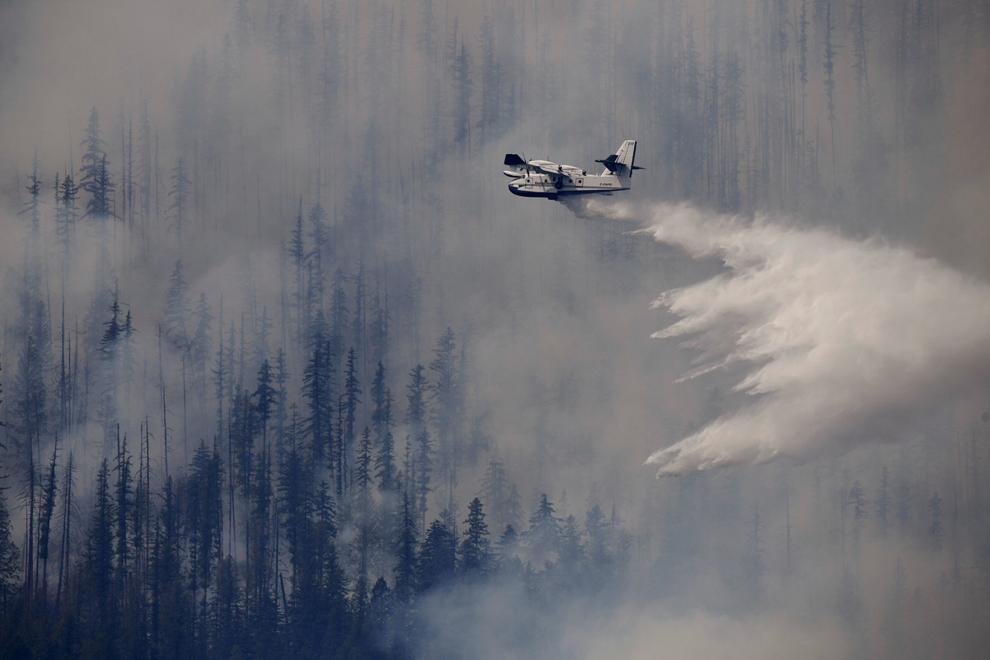 Battling hot spots at remaining cabins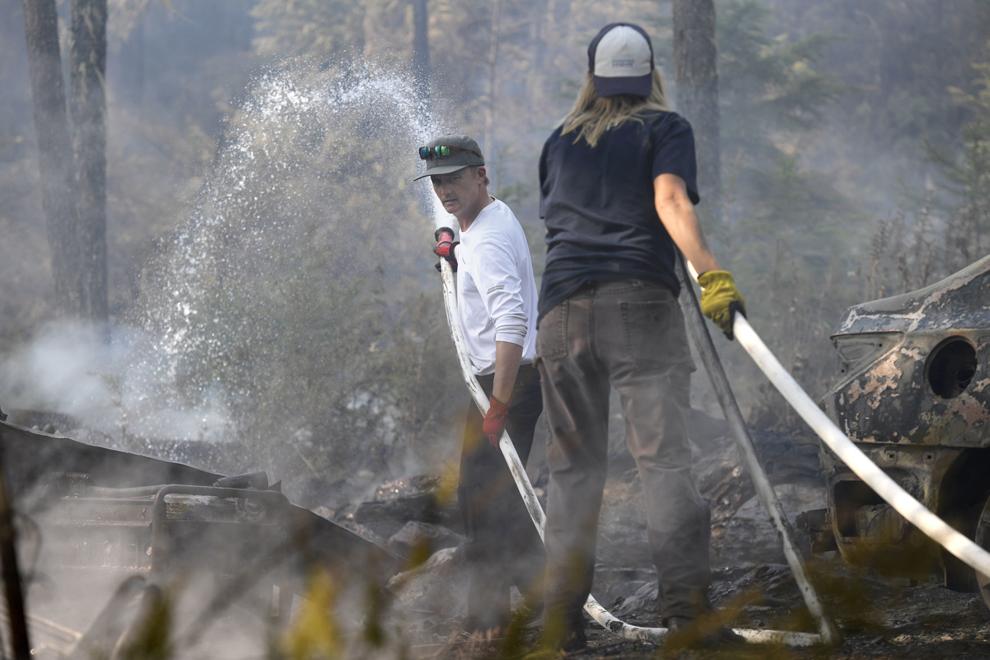 CL-215 Super Scooper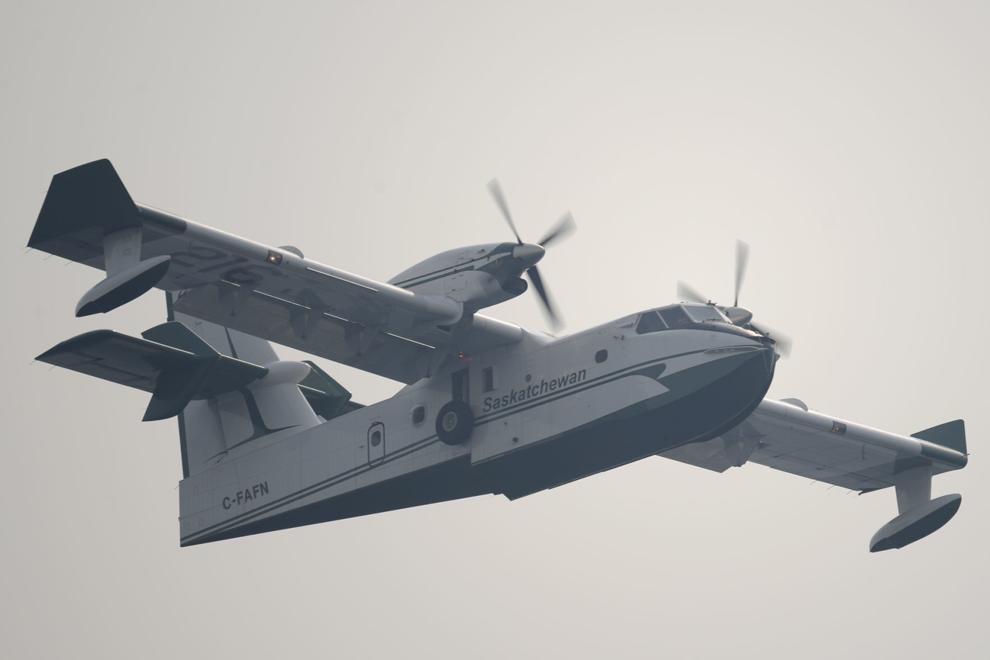 Neighbors helping neighbors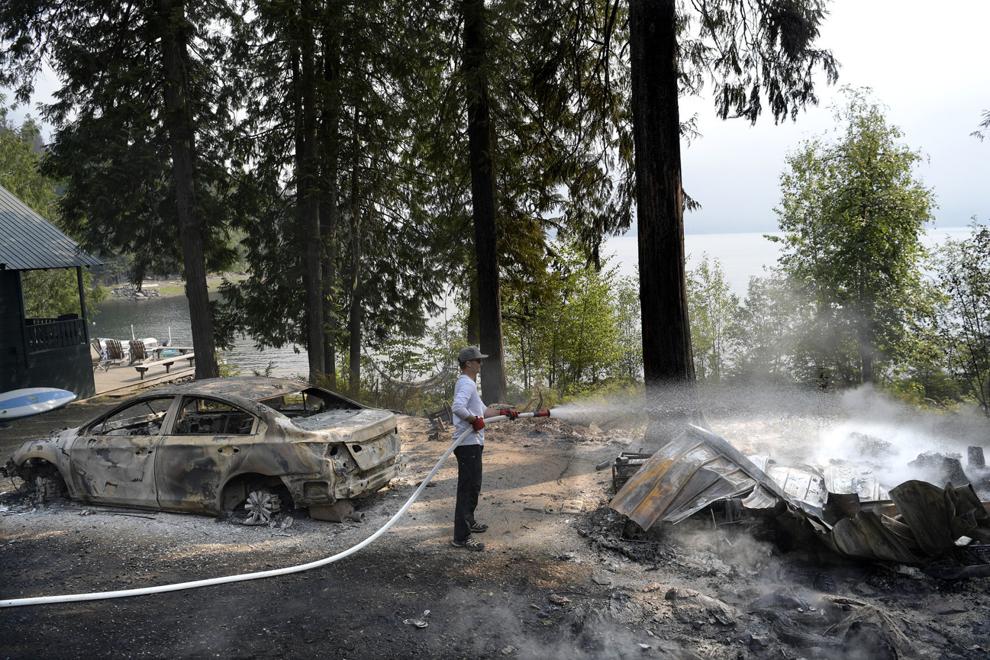 Cruising along the shore of Lake McDonald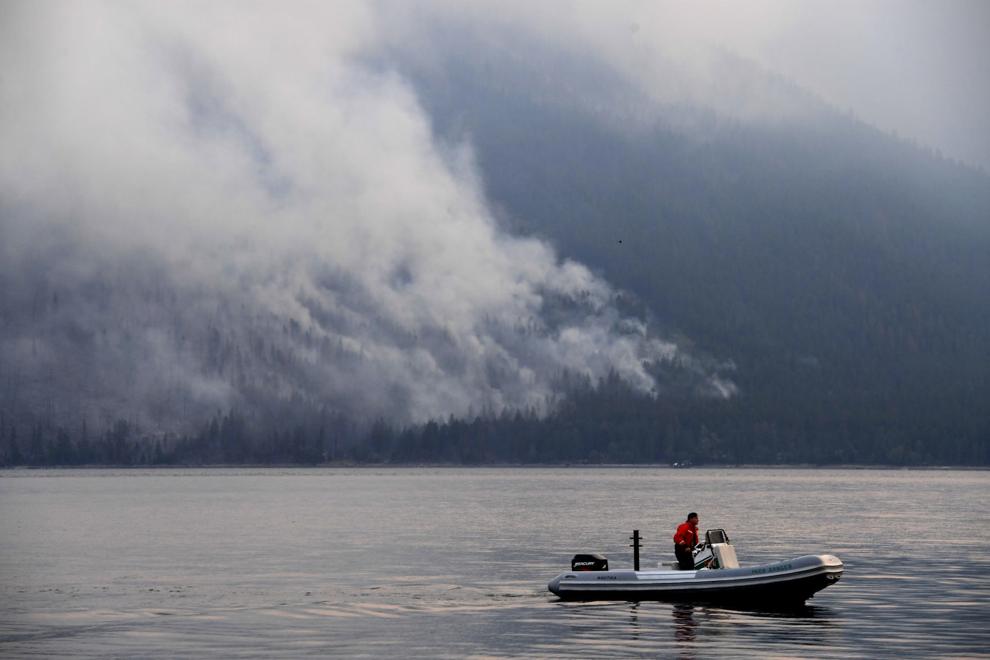 Hosing down hot spots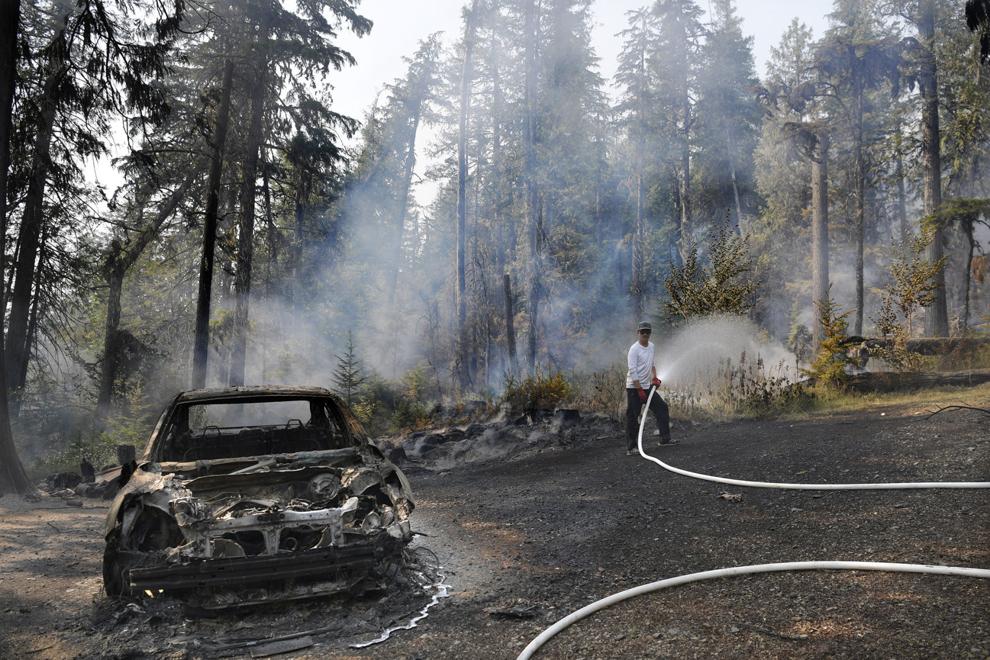 The crew of the DeSmet tour boat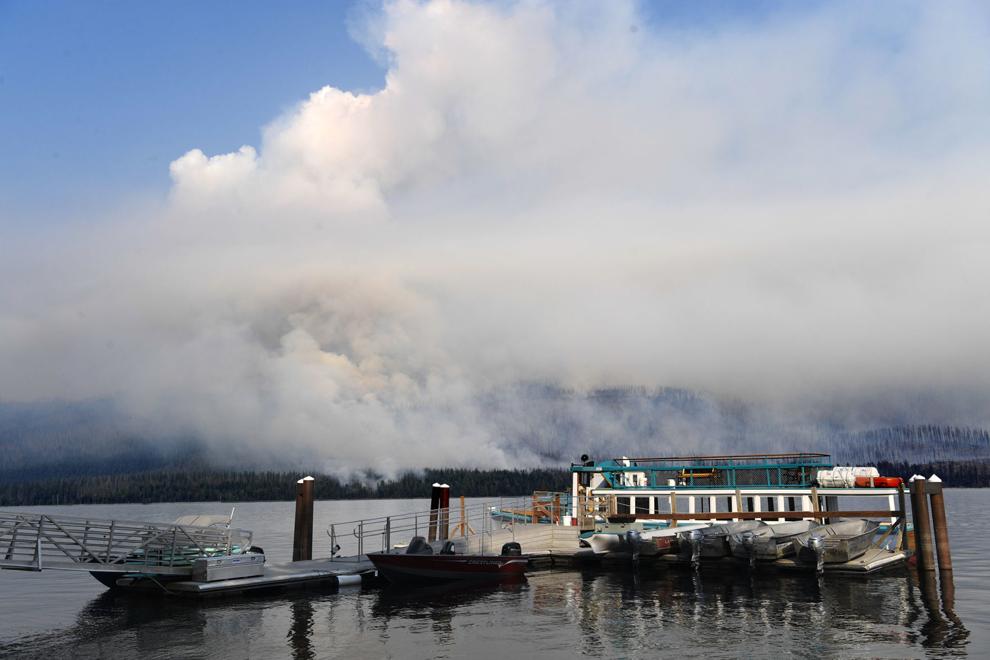 Drowning hotspots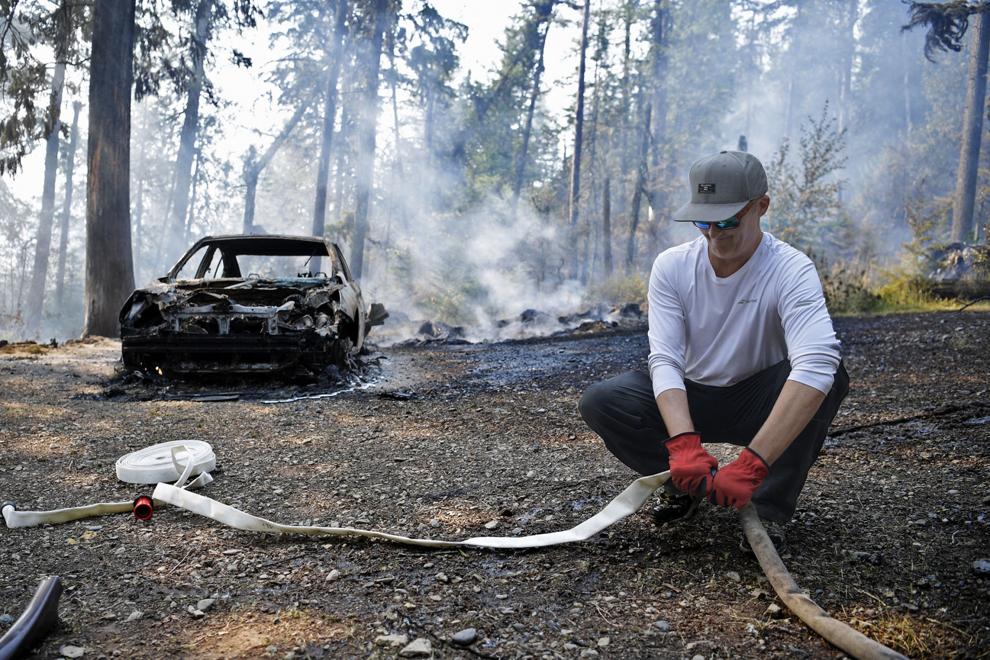 Night spent on board tour boat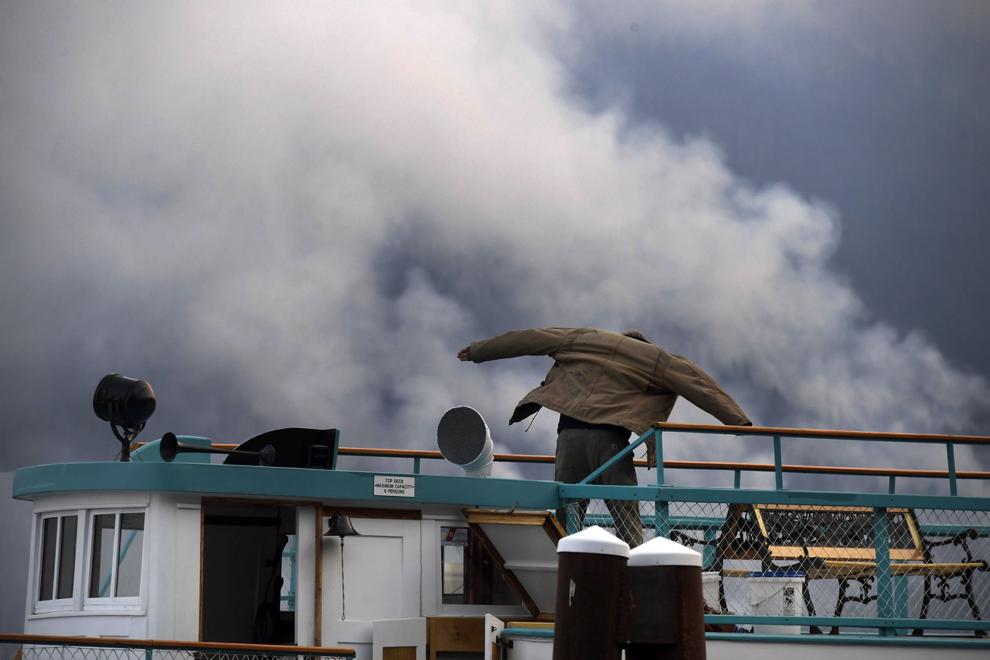 Working to protect family cabin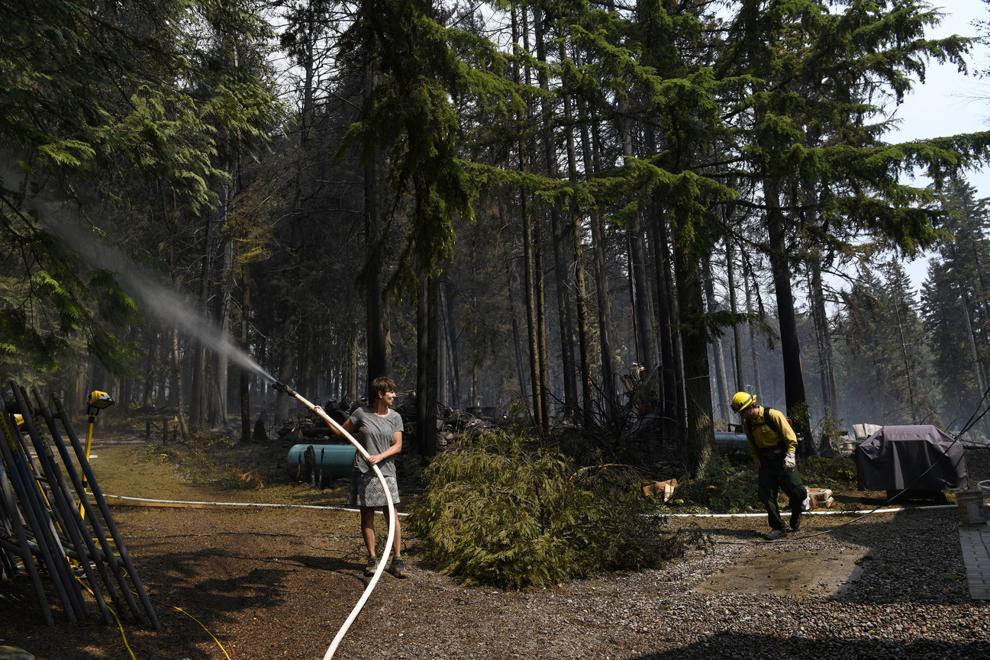 CL-215 Super Scooper flies to drop point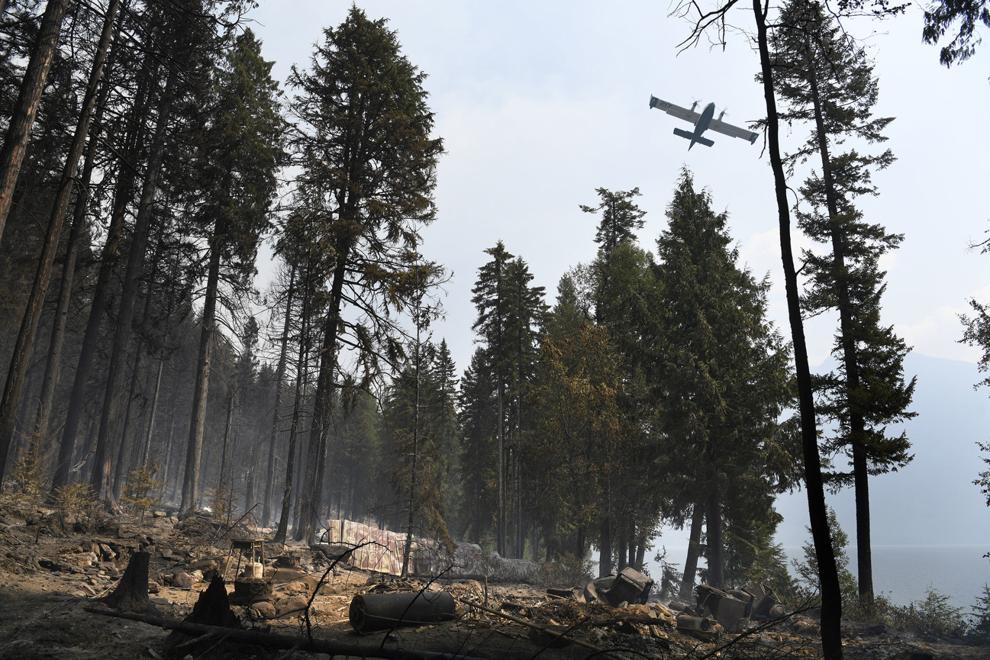 Remains of a burned car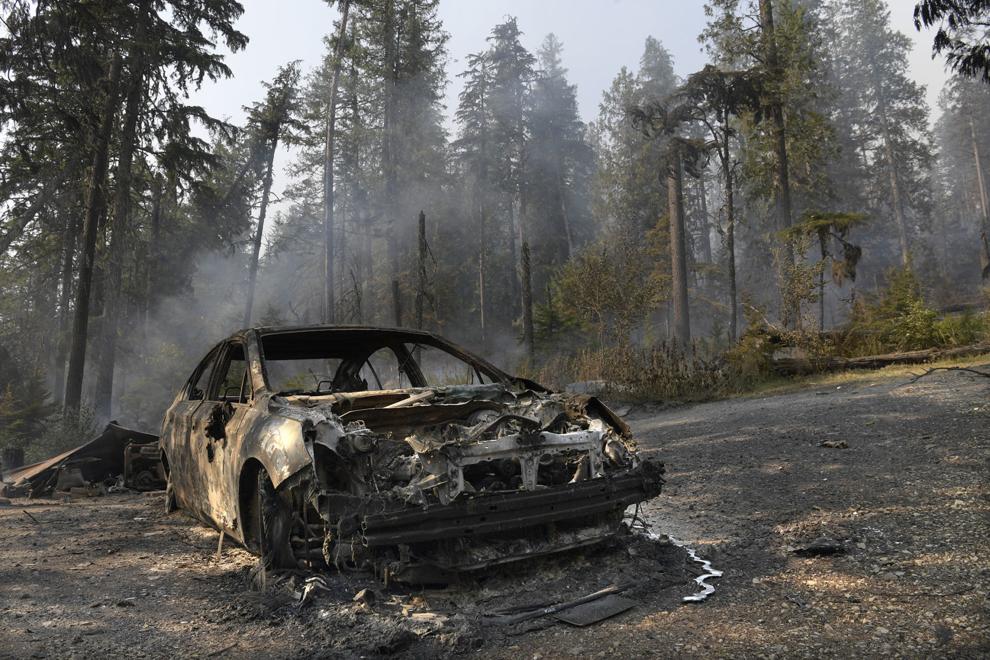 A CL-215 "Super Scooper" drops water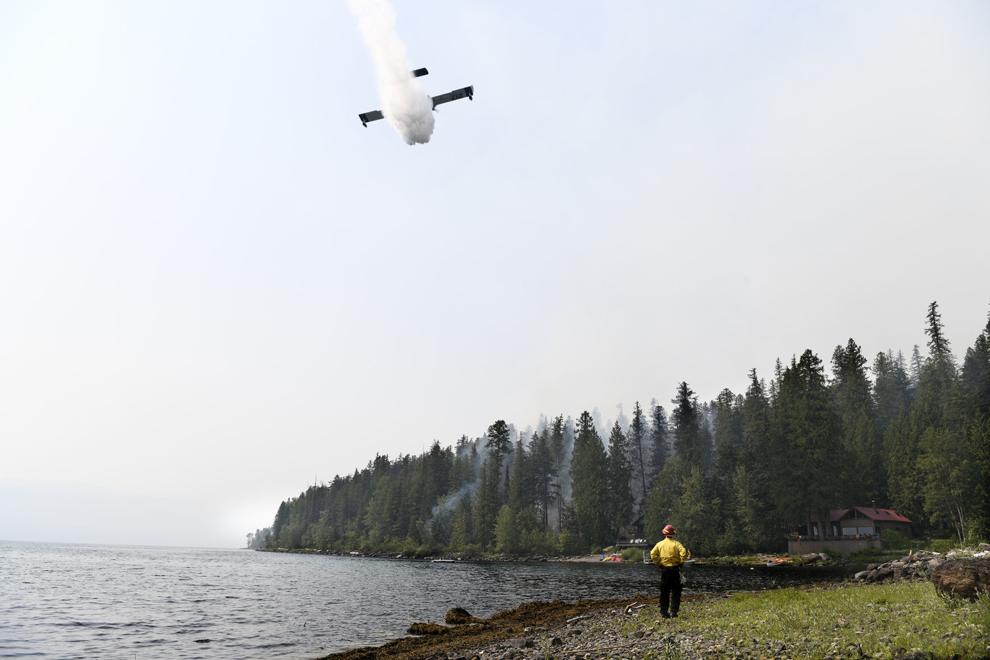 Remnants of eight burned cabins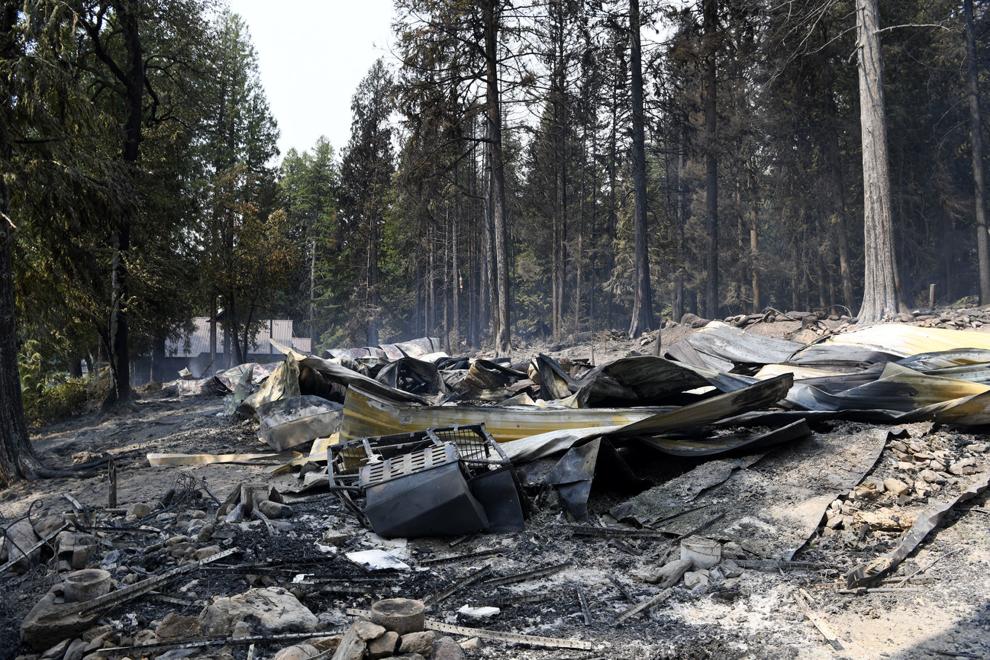 Protecting a 90-year-old boat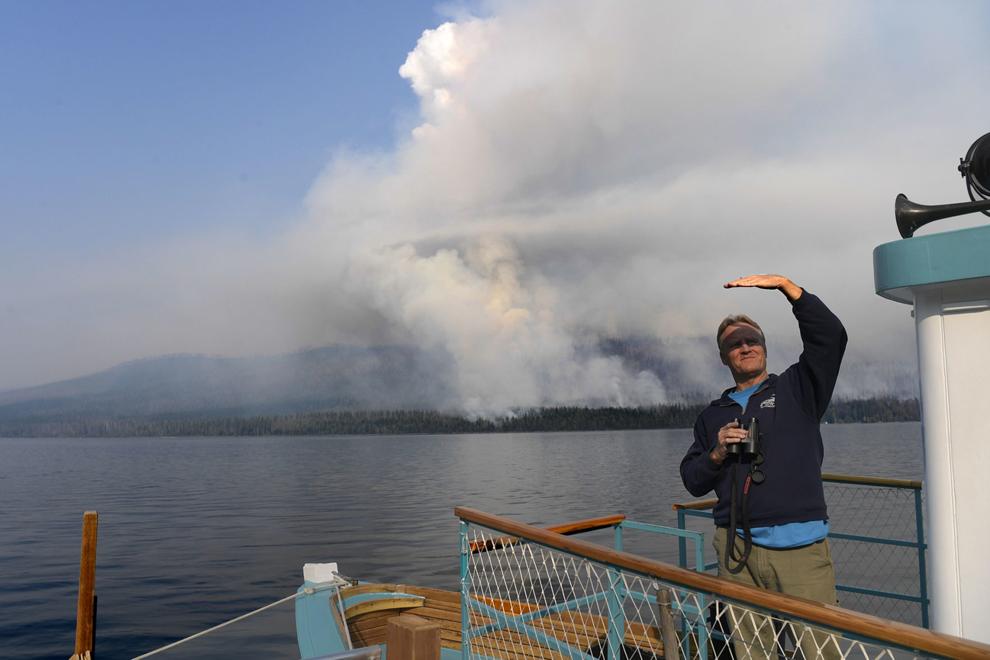 Remnants of burned cabins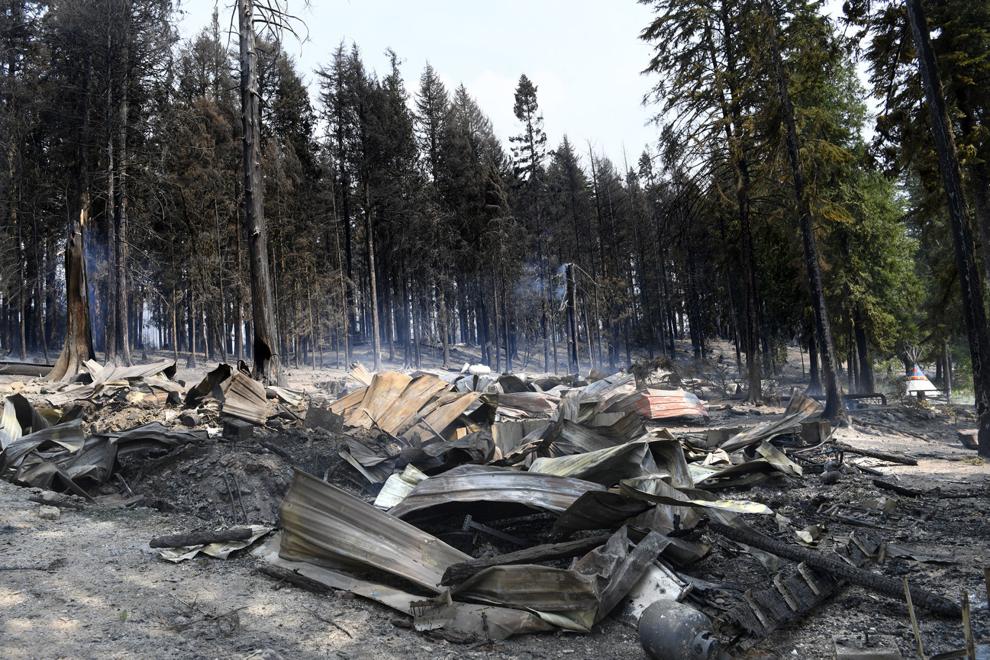 Hosing down hot spots at Kelly's Camp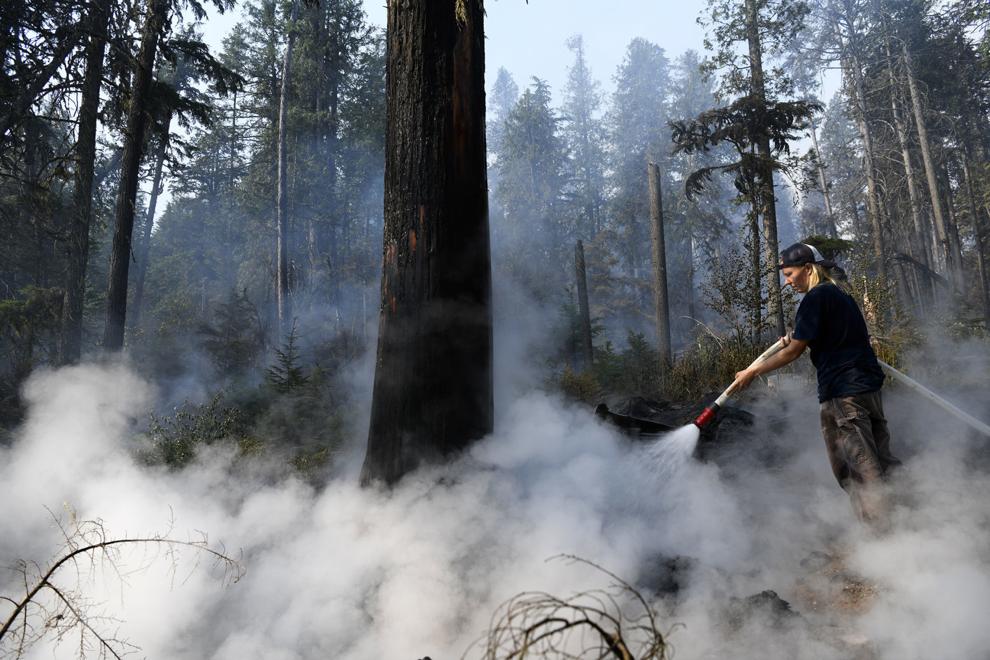 Boat passes burning section of fire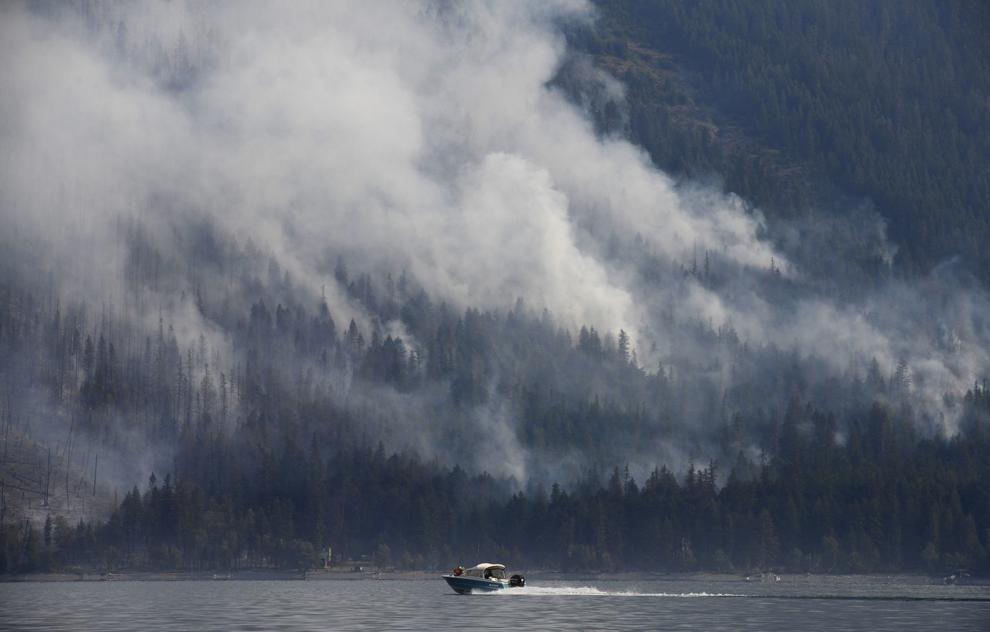 Surveying damage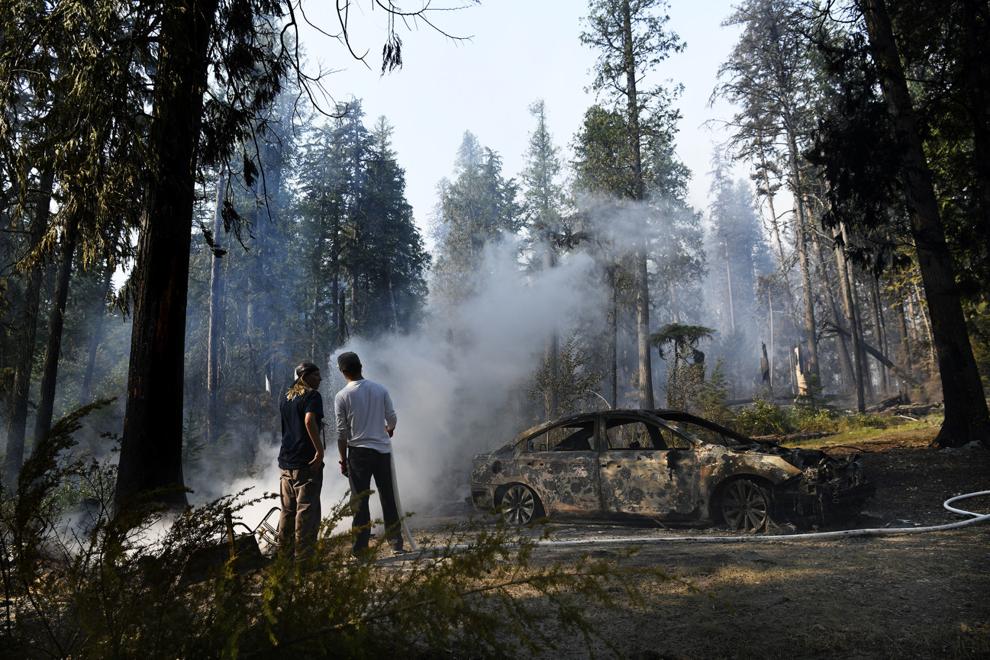 Howe Ridge fire burning Monday morning
Eve Byron of the Missoulian contributed to this report.