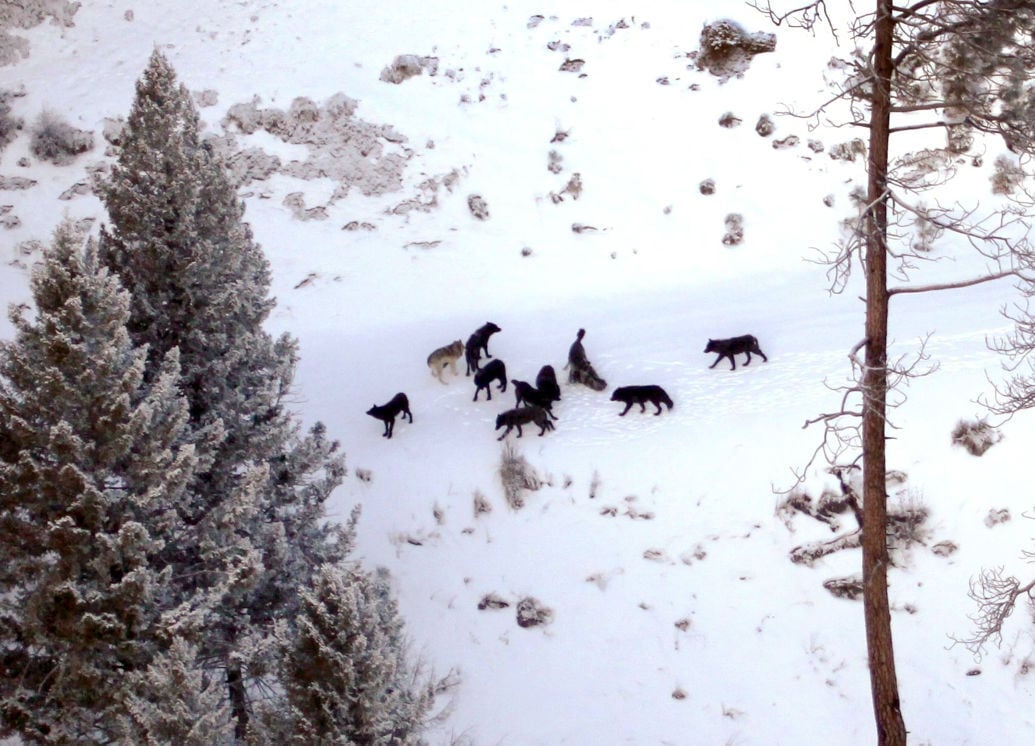 A coalition of environmental groups has filed suit against the federal predator control program charged with shooting wolves in Idaho.
The wolf advocates claim USDA's Wildlife Services hunters shot 21 wolves from airplanes in Idaho's Lolo Zone on Feb. 10. That was in addition to dozens or hundreds more killed by traps or ground hunters to reduce livestock depredation or boost elk and deer populations. Idaho Department of Fish and Game reports documented 360 wolf kills in 2014, including 53 by Wildlife Services.
The coalition argues the federal program uses outdated science to justify the wolf hunts.
"Both the 2011 wolf environmental assessment and decision/FONSI (finding of no significant impact) are deeply flawed because Wildlife Services has never disclosed or analyzed how many wolves may be killed; the ecological impacts of doing so, even on central Idaho's wildernesses; or the cumulative impacts of the agency's killing combined with extensive private hunting and trapping," coalition lawyers wrote in their suit, Western Watersheds Project et al vs. USDA Wildlife Services. The 2011 decision also neglects to consider impacts of Idaho state wolf hunting seasons that were authorized just months after the federal policy was adopted. The state hunting plan revised its objective from maintaining a population of 518-732 wolves down to 15 breeding pairs or 150 wolves.
"That's one of the main reasons that we're challenging it, doesn't adopt new science that's come out in last decade," said Western Watersheds attorney Kristen Ruether. "They're using decades-old science."
Meanwhile, studies in the past three years have raised questions about whether killing wolves is effective at preventing livestock depredation at all.
The suit asks the court to order Wildlife Services to do a new and more intensive environmental impact statement and halt its wolf-killing activity in the meantime. Western Watersheds was joined by the Center for Biological Diversity, Friends of the Clearwater, Wildearth Guardians and Predator Defense.
Gray wolves were extirpated from the continental U.S. in early 20th century. The Fish and Wildlife Service reintroduced wolves in remote areas of Idaho and Yellowstone National Park in 1994 and 1995. The wolves were protected under the federal Endangered Species Act until 2011, when Congress passed a provision removing their listed status in Idaho and Montana. However, FWS personnel were required to monitor the wolf populations for five years after turning them over to state management.
In early January, U.S. Forest Service officials found Idaho Department of Fish and Game workers improperly collared two wolves in the Frank Church-River of No Return Wilderness along the Montana border while carrying out a helicopter-assisted elk-collaring project. The agency reported the incident to the Forest Service, which suspended Idaho's permission for further helicopter work in the wilderness pending a review of the state's practices.