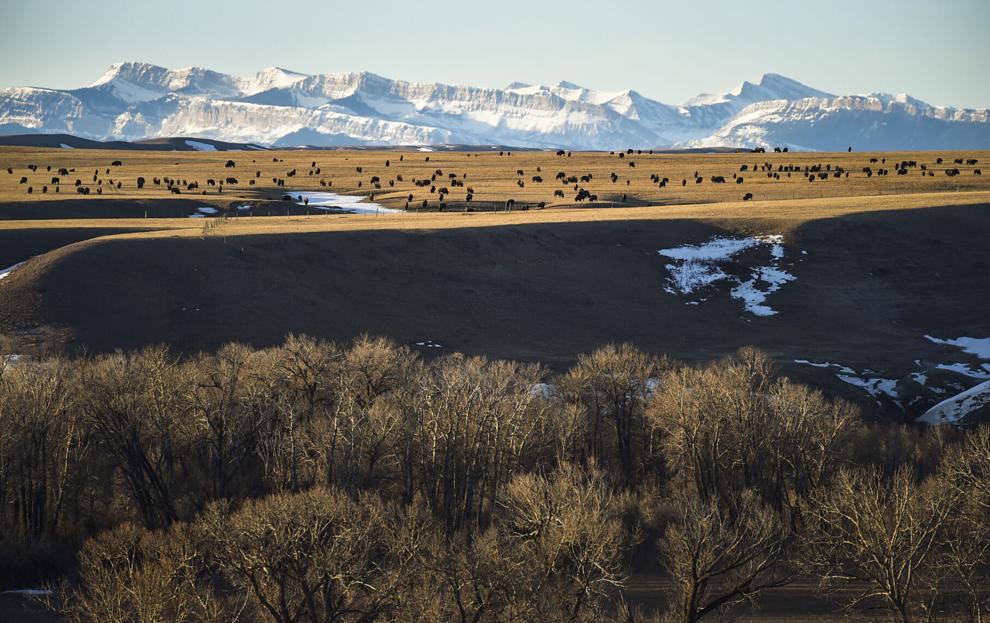 The Interior Department on Friday announced several new initiatives to restore wild bison to grasslands, which will enhance soil development, restore native plants and wildlife and provide benefits for agriculture, recreation and tribal communities.
Secretary's Order 3410 establishes a Bison Working Group, with representatives from the Bureau of Indian Affairs, Bureau of Land Management, U.S. Fish and Wildlife Service, National Park Service and U.S. Geological Survey. Together, the group will develop a Bison Shared Stewardship Plan to establish a framework for bison restoration.
In a news release, the Department of the Interior emphasized "robust engagement with tribes," saying it will prioritize tribally led opportunities to establish new large herds that are owned or managed by tribes or tribal organizations.
The order also directs the Bureau of Indian Affairs to create a Bison Management Apprenticeship program, which will help ensure that tribes managing bison on their lands have access to training and knowledge-sharing opportunities.
Interior Secretary Deb Haaland, Laguna Pueblo, said bison are "inextricably intertwined with Indigenous culture."
"Significant work remains to not only ensure that bison will remain a viable species but also to restore grassland ecosystems, strengthen rural economies dependent on grassland health and provide for the return of bison to tribally owned and ancestral lands," she said in a statement.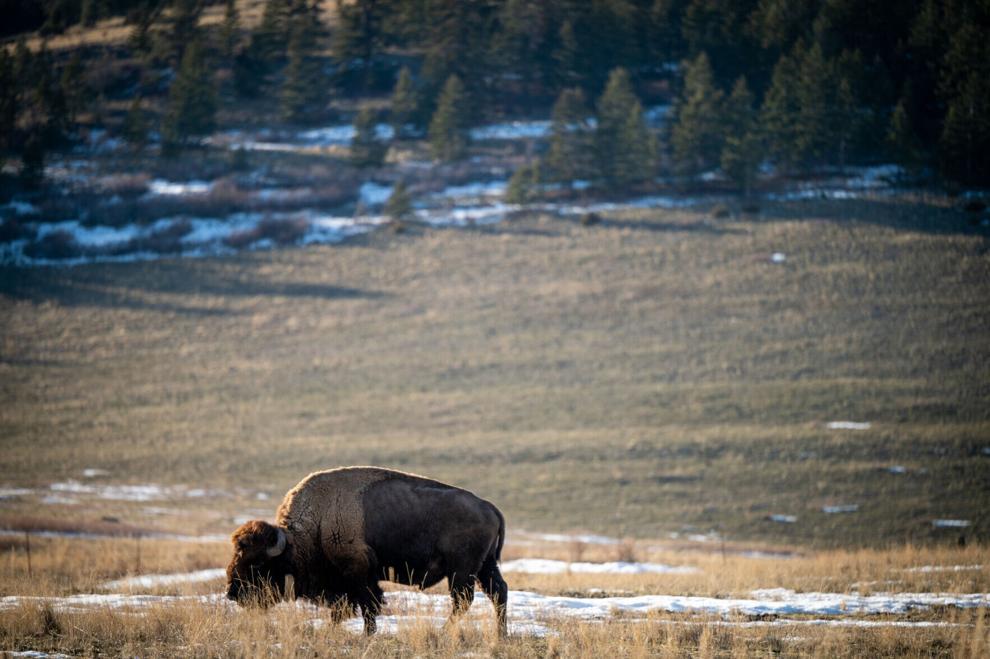 Chairman of the coalition Rep. Marvin Weatherwax, said the order "shows wonderful leadership in prioritizing and funding bison restoration for tribal herds and giving tribes a seat at the table in their national co-stewardship and management."
"(The order) puts tribes much closer to making their restoration goals a near-term reality," he continued. "The department's historic funding for bison has been de minimis, and today's Secretarial Order starts to correct that historic inequity."
Tracy "Ching" King, vice chair of the coalition and a Fort Belknap Indian Community council member, said the return of buffalo to tribal lands "is integral to the health and wellness of our people."
"Bison are healing us at a time when we desperately need that healing, as we address the historical trauma of boarding schools, failed federal assimilation practices and the numerous social ills that have burdened us from those events," King said. "This (order) brings traditional and cultural medicine back into our people's lives."
The department is also committing more than $25 million from the Inflation Reduction Act to promote bison conservation. The funding will support new bison herds, bison transfers to tribes and stewardship agreements.
Many tribes in Montana manage their own bison herds. The Chippewa Cree Tribe recently welcomed the return of bison to the Rocky Boy Reservation, and in June, the tribe harvested its first bison in decades. In January, 112 Yellowstone bison were transferred to the Fort Peck Reservation. And last month, the Blackfeet Buffalo Program for the first time offered a raffle bison hunt open to the public to help generate revenue for its program.