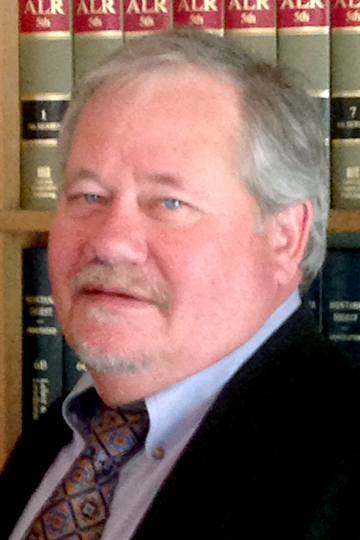 THOMPSON FALLS – Forty-eight Sanders County citizens were summoned for jury duty earlier this month, and as many as a dozen contacted District Court after receiving their summons and were excused for various reasons.
But when another dozen never contacted the court, and never showed up the morning a trial was scheduled to start, that was too much for Judge James Manley.
"We had all the people assembled for the trial, including one witness who had traveled from the East Coast, and we almost didn't get to trial," Manley says.
The judge ordered all 12 no-shows to appear and show cause for why they should not be held in contempt of court.
"People don't realize this American experiment in democracy, how revolutionary it was," Manley says. "It was the first time in 2,000 years we had a government that belonged to the people and was run by the people.
"One of the revolutionary concepts of this system was of each person having one vote. Now I know in the beginning not everybody had one vote, just everybody they thought was everybody. But it was unheard of, and so was a justice system where your fate is not decided by a king or a group of elites, but by a cross-section of people from your community."
It's enshrined in the Bill of Rights, and the Seventh Amendment expands the right to a jury trial to civil cases, Manley points out.
"I think most of us who have worked in the legal system for decades believe it's the fairest system there is, but it only works if people take their responsibility seriously," Manley says. "That's why I got on my high horse and said some things."
The judge, who was appointed to the 20th Judicial District bench by Gov. Steve Bullock last year and is running for a full six-year term against Deputy Lake County Attorney Mark Russell this year, eventually found four of the 12 in contempt and fined each $100.
The fine will be waived if they write a letter of apology to the court.
"People should see how hard these clerks of court work to set up jury trials," Manley says. "It's a monumental task. But if a whole lot of people don't show up, it doesn't work."
Neither does it work if people with jobs or children believe they shouldn't have to serve on juries.
"If they're all excused, what do you end up with?" Manley asks. "It's certainly not a cross-section of the community, and that is important."
Four of the dozen no-shows met with Manley prior to their order to appear, and were ordered to write letters of apology. A fifth also satisfied his obligation early.
The seven who appeared before the judge offered a variety of excuses, including medical issues and reasons they said they hadn't seen their summons. One said they had come to the courthouse to ask to be excused and were treated rudely, but Manley said a witness disputed that.
The judge accepted the excuses of three, and found the other four in contempt.
It's not common practice, Manley admits, but it's not unheard of, either. He says he knows of cases where Montana judges have done the same thing on rare occasions, including his predecessor, C.B. McNeil.
"I guess this one was unusual because of the number of people involved," he said.
It does serve as fair warning to people summoned for jury duty. If they fail to be excused, and also fail to show up, "technically," Manley says, "they are in contempt of court, and can face a fine or jail time."