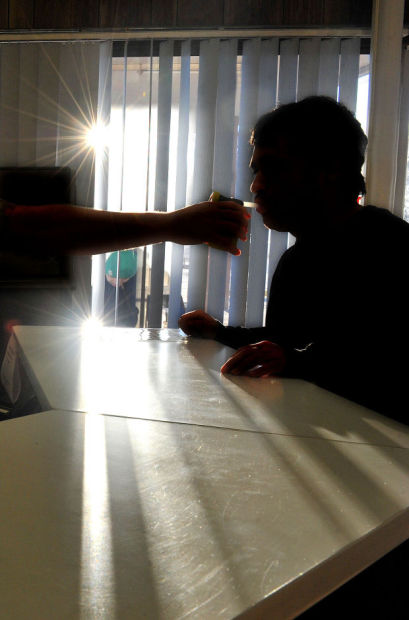 HELENA – A state judge has struck down the law underpinning Montana's 24/7 Sobriety Program for drunken driving suspects, saying its sobriety testing fees are an unconstitutional punishment before a defendant is tried.
District Judge James Wheelis of Libby also said other parts of the 2011 law authorizing the testing are unconstitutionally vague and grant too much discretion to the attorney general and other officials in setting up the program.
"The Legislature failed to provide proper guidance or set limits to delegated powers' authority in a number of ways," Wheelis wrote in his Feb. 5 order, and therefore "its attempt to delegate is a nullity."
The state has appealed Wheelis' decision to the Montana Supreme Court.
"Combatting DUI is a priority for Attorney General (Tim) Fox, and the 24/7 Sobriety Program is an effective tool in curtailing not only repeat DUI offenses but other alcohol-related crimes as well," said John Barnes, a spokesman for Fox.
The 24/7 program, enacted by the 2011 Legislature by large margins, was a key proposal from then-Attorney General Steve Bullock, who is now Montana's governor.
It was among a package of bills to crack down on and prevent drunken driving in Montana, in the wake of several high-profile fatal crashes involving drunken drivers.
The law says anyone arrested for a second or subsequent drunken-driving offense can be ordered by a judge to take part in the 24/7 program, which requires the defendant to take, and pay for, periodic breath tests before they are tried.
If they don't show up for or fail the tests, they can be found in contempt of court and fined or imprisoned. The judge also can set bail or pretrial release based on a defendant's participation in the program.
Wheelis threw out the law on a challenge by Robert Spady of Libby, who was arrested last April for drunken and careless driving in Lincoln County. He had an earlier drunken driving conviction in 2006.
Spady took part in the 24/7 program for 113 days and paid $452 in fees, but missed or was late for testing three times. He was arrested each time and charged with contempt of court, the order said.
Spady lost his challenge of the law in Lincoln County Justice Court, but then pleaded no contest to the contempt charges and appealed them to Wheelis' court, arguing the law is unconstitutional.
His attorney, Anna Felton of Libby, said Wednesday she'd thought for some time the testing was "oppressive and burdensome to the defendant who hadn't been found guilty," particularly as it was applied in Lincoln County.
The testing could go on for months, depending on the judge, and some defendants must travel as far as 50 miles to do the testing in Libby, or arrange for babysitters or time off from their job, she said.
"These folks are innocent until proven guilty, and something about it just struck me as a violation of their privacy and their due process rights," Felton said.
Wheelis said the law is unconstitutional in three separate areas and ordered dismissal of the Spady's contempt charges.
He said the fees for the testing are "indeterminate," because they can last anywhere from a few days to several months, are not reimbursable if the defendant is found innocent and cannot be used to offset an eventual fine, and therefore are "pretrial punishment in violation of defendants' due process rights."
Wheelis also said the law is unconstitutionally vague on defining a second drunken driving offense, and therefore could lead to selective enforcement, and that the Legislature did not clearly define how the attorney general can set the sobriety fees or determine whether a defendant faces a "hardship" in paying them.
"When the Legislature fails to prescribe with reasonable clarity the limits of power delegated to an administrative agency, or those limits are too broad, its attempt to delegate is a nullity," the judge said.
Missoulian State Bureau reporter Mike Dennison can be reached at 1-800-525-4920 or by email at mike.dennison@lee.net.