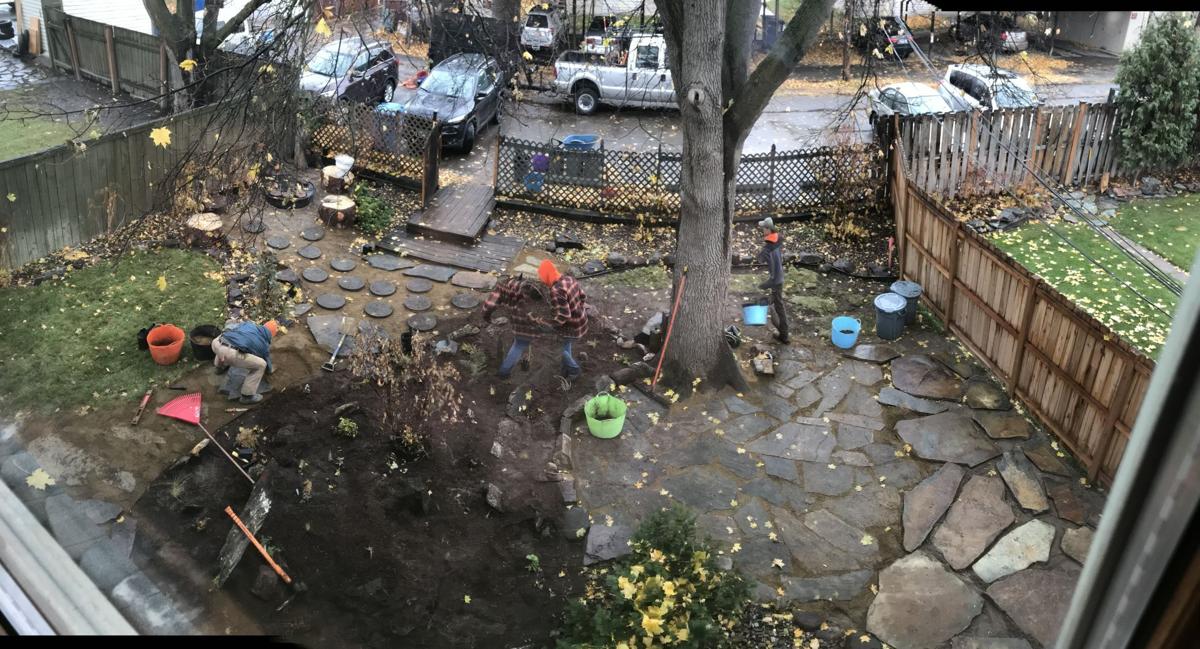 Imagine never having to water your lawn. During Montana's summers, when the state can go 40 or 50 days without seeing rain, that could save a lot of time and money.
"All of our native plants are adapted to those conditions," said Giles Thelen, owner of Native Yards landscaping company in Missoula. "You can really mimic that in your own yard and have success and sustainability with your landscapes."
Started in 2005, Native Yards specializes in transforming your typical green lawn into a yard filled with grasses, wildflowers, trees and shrubs that are native to the Rocky Mountain West. The result requires less maintenance, uses fewer resources and is better for the surrounding environment.
"As you take away your lawn grass and you put in native plants, well you don't need to fertilize it, you don't need to mow it every week and a lot of times, you really can forget about it and it still impresses," Thelen said, adding residents who install Native Yard landscaping also conserve water.
Much of western Montana's landscape is dry grassland, which Thelen recreates in his landscaping work. Some of his favorite grasses to use include bluebunch wheatgrass, Montana's state grass, which he said is wonderful for all conditions, and native Idaho fescue, which is a bit harder to find, but can live for more than 100 years.
"And my logo grass is the prairie junegrass," he said, adding it's the only species from its genus that grows here. "It's a pretty unusual thing to have only one representative from a genus of anything, so it's kind of a special plant."
Native Yards also uses the abundance of wildflowers that grow in the West to add splashes of color.
"Any day we're going to start seeing buttercups come up and the yellow bells and the blanket flowers and of course, the bitterroot, our state flower," he said. "Then you get into the asters and the milkweeds and all of these wonderful fall blooming plants."
Many of his clients are looking to attract insects and pollinators to their landscapes.
"When you bring in the native pollinators, it brings in a lot of other players and it just makes your habitat more interesting, more healthy and more sustainable over the long term."
At the same time, transitioning to a yard filled with native plant species dissuades neighborhood deer that wander Missoula in search of their next meal.
"Our native wildlife, the deer and even the rodents and everything, love to eat these plants that you buy at the nursery," Giles said. "They look good and they're pretty and you plant them in and all the deer sees is candy. But if you put in a plant that the deer experiences in its natural habitat on a daily basis, like a dogwood shrub for example, maybe it will taste it initially, but then it will let it be."
The company takes a fresh approach to landscaping every yard, depending on where the sun and shade hit. Once Native Yards finishes a landscaping job, it takes about two years for the new installation to be established.
"That means it has enough roots to take care of itself though periods of stress like drought," he said.
Giles said the landscaping Native Yards puts in is not only beautiful and low maintenance, but it's good for the environment.
"These landscapes have been here long before we were here, our ancestors were here … so I think it's our role here on Earth to try to make it a little better than when we got here. All I can contribute is one plant at a time."
For more information, call 406-543-2532.