When you subtitle a book on a very fraught subject "From Heartbreak to Hope," you really hope you got the order right.
That was David Moskowitz's challenge after years of work documenting the decline of woodland caribou in the Inland Northwest Rainforest. The rare animals went functionally extinct in their Montana, Idaho and Washington habitat last year, but cling to persistence in parts of British Columbia.
"I understand the idea that people get depressed when they hear this," Moskowitz said shortly before a visit to Missoula. "At the same time, healing comes from being honest and candid. It's a chance to embrace the fact we have really big problems. My goal as a storyteller and journalist is to share the realities of the struggles we have. And the reality is change can happen."
The first things to embrace are realization of an animal and an ecosystem few people knew existed. The massive caribou herds of the arctic tundra have been well-documented in nature films and hunting stories. Woodland caribou look like their smaller cousins, and live in some of the most inaccessible old-growth forests along the western Rocky Mountains.
"David's email showed up in my inbox about a decade ago, asking for advice about where to find woodland caribou," said University of Montana biologist Mark Hebblewhite. "I gave him some ideas and never expected to hear from him again. These are the most enigmatic, mysterious animals we have in this part of the world."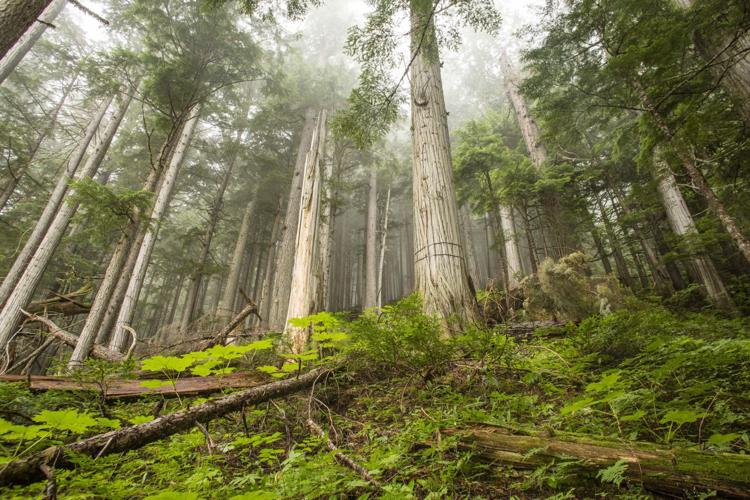 Instead, Moskowitz returned with mounds of photos and video of the ungulates. His images and research have been compiled in the book "Caribou Rainforest: From Heartbreak to Hope." His film, "The Last Stand" will be shown in Missoula on Monday at 7 p.m. in the University Center Theater.
Four years ago Moskowitz had some time in his summer schedule and decided to try and see the woodland caribou he'd written two previous books about.
"I spent a month in the caribou rainforest looking for them, and that's when I realized the scope of the story," Moskowitz said. "As I was driving up the road to their habitat, their habitat was literally coming down the road on logging trucks. They're relying on old growth, and we're liquidating the forest out from under them while spending millions of dollars to recover them."
Most rainforests are along ocean coasts, like Olympic National Park in Washington or the ecosystems in Australia, Norway and Kamchatka. When Glacier National Park rangers tell visitors to Avalanche Creek's massive cedar trees that they're in the farthest eastern extent of the Great Pacific Northwest Rainforest, that's what Moskowitz means. It may be the only significantly sized inland rainforest remaining on earth, and it was the woodland caribou's last stronghold.
"Only the Pacific Northwest has an interior rainforest," Moskowitz said. The temperate rainforest has more biomass than any other system on earth. These places burn once every 500 to a thousand years. So they've got thousand-year-old duff."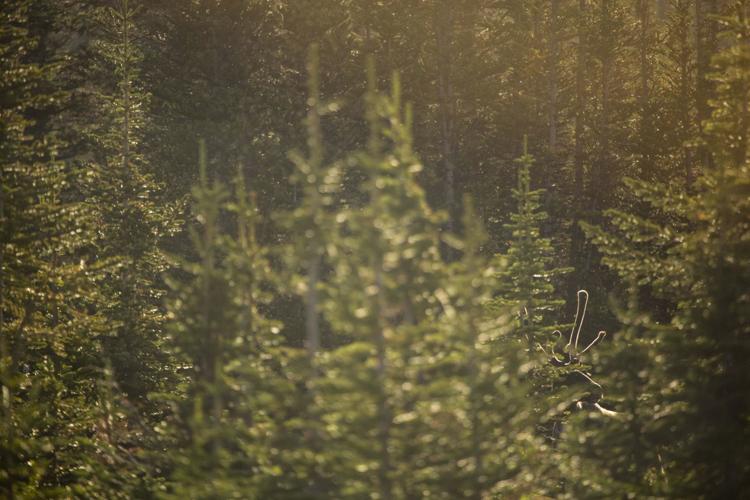 You have free articles remaining.
The woodland caribou evolved to exploit that unique ecology. For example, it follows a double annual migration, moving up and down in elevation rather than point to point across landscapes. In winter, its wide hooves allow it to use the deep snow like an elevator so it can get at the lichens it eats around the tops of evergreen trees. When the snow melts it moves to lower elevations and depends on winds to blow lichen out of the trees to the forest floor.
"Lewis and Clark almost starved to death around Lolo Pass, which was great caribou habitat," Hebblewhite said. "We still had a woodland caribou herd around Lolo in the 1930s."
When midsummer reaches the upper elevations with green up, the caribou return to the peaks. And when that dries up in fall before the snows return, the animal migrates downslope again.
"Deer, elk and moose don't like that old forest," Moskowitz said. "So there's no predators there either. They have the ecosystem to themselves."
Or they did, until biological research revealed that industrial development poked a hole in the caribou mountain fortress. Logging has targeted much of the old-growth forests in British Columbia and the northern United States, even though the market for those big trees tends to be pulp. Many Canadian timber companies then spray the cut blocks with herbicide to kill broadleaf plants that might compete with the new tree seedlings they plant to regrow the original forest. Those regenerated areas tend to be much more productive for deer and moose than caribou.
Seismic exploration roads for oil and coal have penetrated much of what's left. Those roads allow wolves and mountain lions to get at the expanded deer and moose populations. In the process, they find the caribou, which have few evolutionary defenses to active predators.
The Selkirk herd that used forests of northern Idaho and Washington had about 50 caribou in 2009. Last summer, aerial surveys found just three animals south of the Canadian border.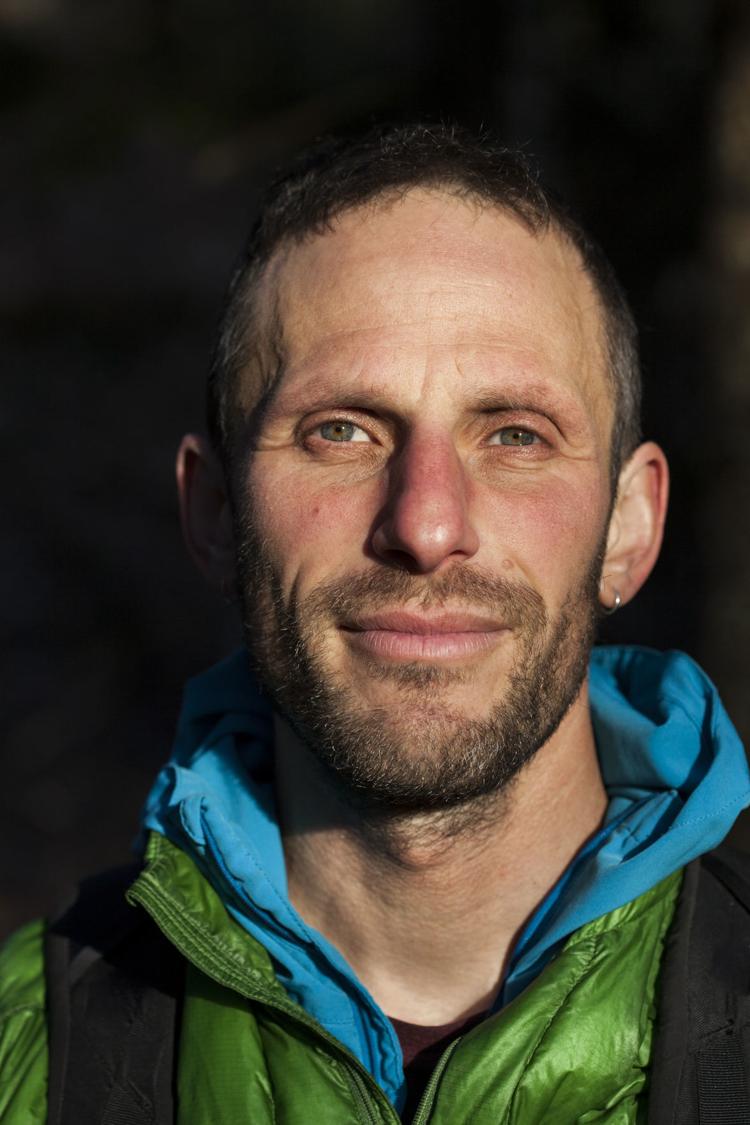 "They're the most recent large-profile animal to go extinct under our noses," Hebblewhite said of the U.S. caribou herds. Approximately 3,800 woodland caribou remain in British Columbia, and that number fell 15 percent from the 2017 surveys.
North of the border, U.S. Indian tribes and Canadian First Nations collaborated to build maternity pens in hope of shielding caribou cows and their newborns from predators at their most vulnerable times. The pens have shown little success. Hebblewhite said efforts to use hunters to reduce the moose populations in caribou habitat, which in turn discourage wolves from moving in, has shown some good effect. The province has also set aside 2 million hectares (4.9 million acres) of protected woodland caribou habitat.
But if those efforts fail, Moskowitz said many other species will suffer. British Columbia has tied those protections to the woodland caribou's persistence.
"If the caribou disappear, those habitat protections are at risk as well," Moskowitz said. "If we decide there's no real possibility of recovering population, we'd let go of those habitat protections. Some entities are trying to run out the clock so they can stop dealing with caribou and release these lands for logging."