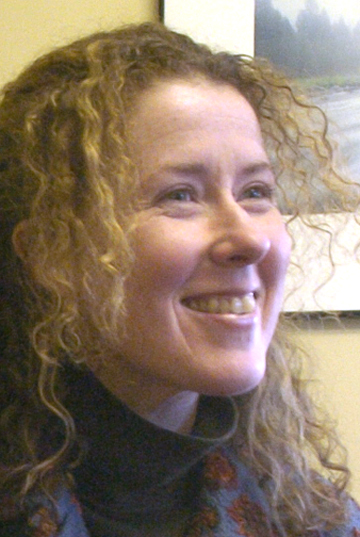 HELENA – Business and conservation groups testified Monday for the confirmation of state Environmental Quality Director Tracy Stone-Manning, but Republican senators questioned her about past environmental activism.
"I'm sure everyone in this room regrets things they've done in their early 20s, but we all accumulate lessons," Stone-Manning said in response to a question by Sen. Jennifer Fielder, R-Thompson Falls.
The Senate Natural Resources Committee took testimony – but did not vote – on Gov. Steve Bullock's nomination of Stone-Manning to head the department. Prior to her appointment, Stone-Manning was U.S. Sen. Jon Tester's natural resource adviser for six years and previously headed the Clark Fork Coalition.
Stone-Manning, 47, of Missoula, said she's spent her career bringing people together and finding solutions.
"The job of director of DEQ is not the job for an ideology," she said, adding. "My job is to be fair, to listen, to be sure DEQ is fair and transparent, to be sure every industry walking in is treated the same."
Dave Galt, executive director of the Montana Petroleum Association, said he had found Stone-Manning good to work with on an air quality issue with the U.S. Environmental Protection Agency in Yellowstone County.
"Her door was open," Galt said. "She followed up on what she said she was going to do. I think she'll do a good job."
Gordy Sanders, resource manager for Pyramid Mountain Lumber in Seeley Lake, called Stone-Manning "an outstanding choice" and "a tremendous listener" with the ability to bring people together.
"I wouldn't have anyone else in that position," he said.
Mark Aagenes, representing Montana Trout Unlimited, said Stone-Manning is "really good with policy, people and process." He called her a problem-solver.
He praised Stone-Manning for "her Herculean effort to get the Milltown Dam removed."
Sen. Ed Walker, R-Billings, asked Stone-Manning if she had been involved in a tree-spiking incident at a U.S. Forest Service timber sale in Idaho in the late 1980s. Tree-spiking involves putting metal objects into trees, a move that could seriously injure loggers.
Stone Manning said she played no role in a tree-spiking incident, except to provide later testimony that helped convict the man who did it.
While she was a student at the University of Montana in 1989, Stone-Manning said, a "rather disturbed man" handed her letter to mail to notify the Forest Service he had spiked a tree. She said she mailed the letter, not knowing if it was true, but wanting to notify the Forest Service.
"I didn't want anyone to be hurt," she said.
Walker asked Stone-Manning why she worked as the spokeswoman for the EarthFirst! radical environmental group, according to a 1989 story in the Spokane Chronicle.
"The more interesting question is why I decided to leave," Stone-Manning said. "That's because they're angry. Anger doesn't do much. It doesn't solve problems. What I do is solve problems."
Sen. Debbie Barrett, R-Dillon, asked Stone-Manning about a 2004 book, "Against The Grain: How Agriculture Has Hijacked Civilization," written by her husband, Richard Manning. In the book, Richard Manning thanked her for her support in the acknowledgements.
Barrett, a rancher, asked Stone-Manning whether she agreed with her husband that agriculture has hijacked civilization.
"Senator Barrett, I don't know that that is relevant," Stone-Manning said.
"It is to some of us in this state," Barrett replied.
Missoulian State Bureau reporter Charles S. Johnson can be reached at (406) 447-4066 or by email at chuck.johnson@lee.net.