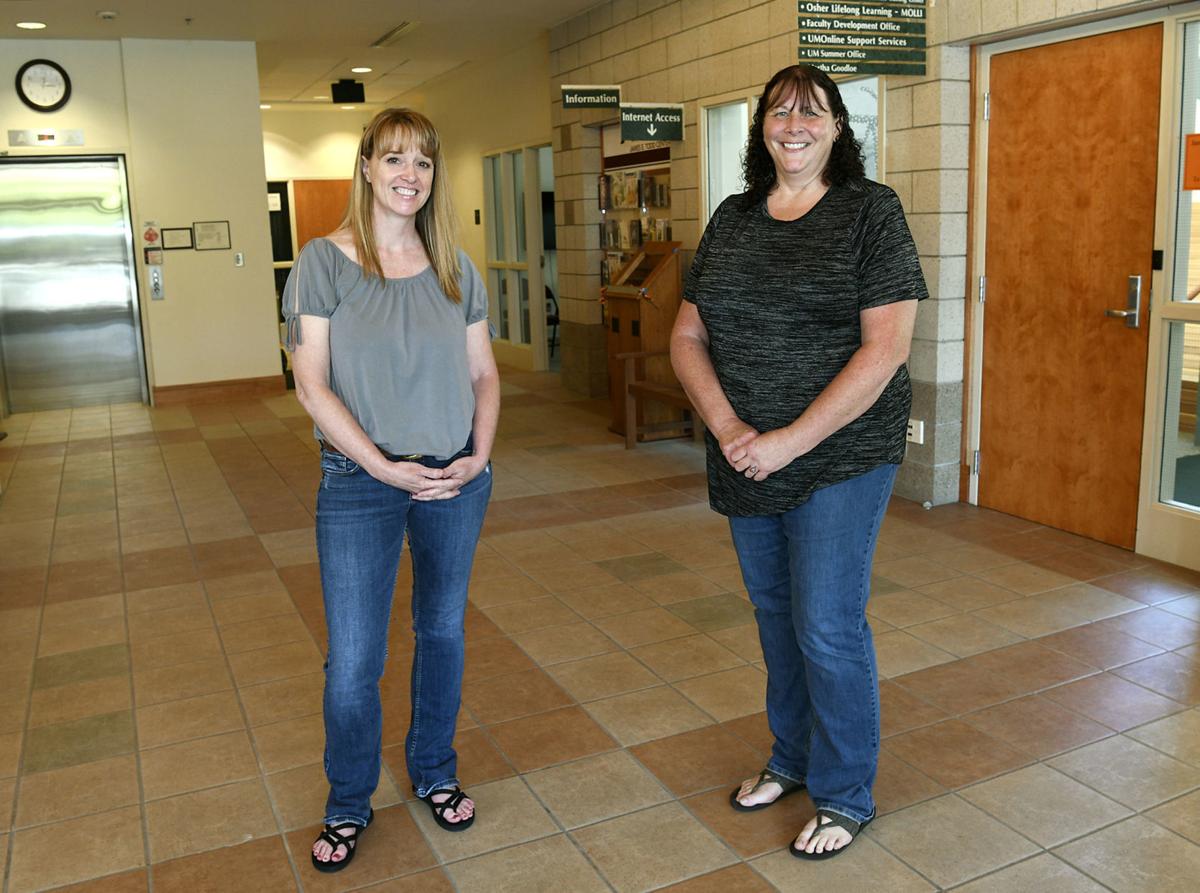 When news of the novel coronavirus' rapid spread in the United States reached members and staff of the Osher Lifelong Learning Institute at the University of Montana, or MOLLI, they knew some big changes needed to be made.
"When COVID hit, we were afraid," said MOLLI program manager Karen Hendrickson. "All of those people feel like family to us, and we can't imagine losing any of them."
MOLLI's approximate 1,500 members are all over the age of 50, putting them at a higher risk for severe illness from the virus, according to the Centers for Disease Control and Prevention. MOLLI courses aren't for credit or grades, and there are no tests. The members are dedicated to learning for the joy of it, and for helping seniors connect with others who share interests.
"We can't compromise the health and safety of our members," said Brian Derry, a MOLLI member of 12 years, an avid volunteer, program committee chair and a member of the MOLLI Council.
Derry and other members of the council decided the best way to keep their members safe was to cancel the spring session, which was set to start in March. They canceled all in-person gatherings after March 9, including their choral group performance at the University Congregational Church set for only two days later.
They spent the spring working to move the program online. They held office hours and trainings so members could figure out Zoom and trouble-shoot technological issues. They reached out to program instructors to find classes fit for an online setting to teach in the summer and the fall. And they set up special member webinars for free.
They held three condensed summer courses starting in late May and going through mid-June. Derry took one called "Deliberative Democracy," a class focused on discussion about topics like healthcare and food insecurity. He said the breakout discussion rooms on Zoom were amazing. Having the online breakout room made it easier to have discussions than in-person classes with lots of background noise. 
Derry said there was a learning curve for many of the members using platforms like Zoom for the first time. Some struggled to learn how to use the technology, and some didn't want to try.
"Old folks like me step into the cold water and say, 'I don't like this, why are you forcing me to do this?'" Derry said. "But the whole point of MOLLI is that continuous learning is an important aspect for each individual, and that's why we're doing it."
Hendrickson said they do what they can to help members who are struggling with technology, but some of them surprise her with their innovation. One member used her flip phone to listen in on a Zoom class.
MOLLI has 18 online courses lined up for the fall session. Registration begins Aug. 17 and will go until classes start Sept. 28. MOLLI membership is a $20 annual fee and includes free special member lectures. Courses are generally $60 each, but some members can receive waivers.
Derry said he would prefer to stay online until an effective vaccine is developed, but ultimately, it's not his decision. Hendrickson said they will reevaluate how they deliver courses before each session and try to do what is best for their members.
Please sign up on Missoulian.com to subscribe to Under the M, the weekly email about the University of Montana and higher education news in Montana.
Concerned about COVID-19?
Sign up now to get the most recent coronavirus headlines and other important local and national news sent to your email inbox daily.