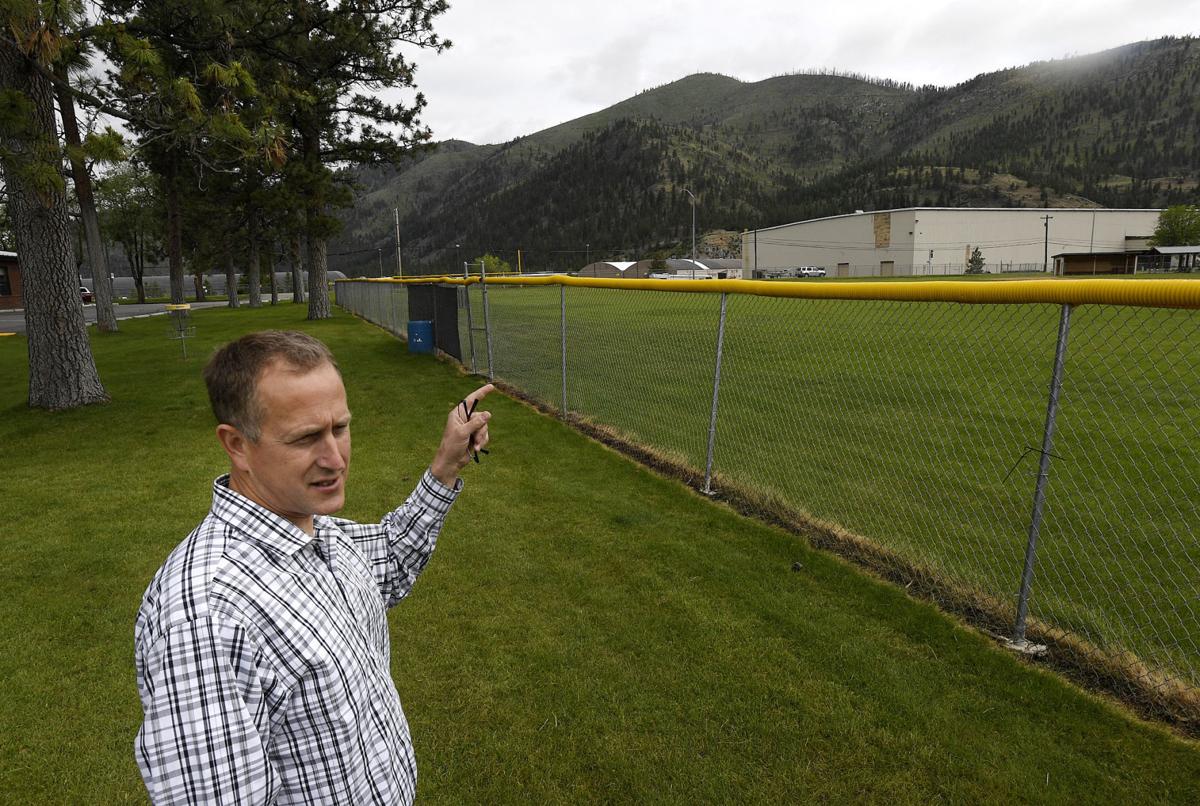 A giant humming noise emanating at all hours of the day from a bitcoin data center at the Bonner Mill has some neighbors complaining, while a sound engineer has been hired to figure out how to solve the issue.
"It's driving some people crazy," said County Commissioner Jean Curtiss. "It's kind of like sitting on a tarmac when a jet engine is winding up to take off, but the plane never leaves. It's like a loud hum."
Project Spokane LLC, is a company that provides blockchain security services for the bitcoin network. The company has a huge computer bank that requires constant cooling from a set of fans. Apparently, the noise from the fans ricochets off the canyon walls of the Blackfoot River and hits some houses more than others. At a Bonner Community Council meeting last week, which Curtiss attended, the noise was a major discussion point.
"It's a horrendous noise," said Elaine Nagle, who lives with her husband Leo on Chaffey Lane about a mile from the mill site. "We used to have hummingbirds all the time, and we don't hardly have hummingbirds any more. We're retired, and we just want to enjoy the years we have left. We can't even sit outside on our deck anymore."
Steve Nelson, who owns the Bonner Mill site along with Mike Boehme, said he's hired a sound engineer to see if there's a fix for the problem and a report should be back in a couple weeks.
"We certainly are sensitive to people that live around here," he said. "That's why I hired a guy that understands this stuff. What people need to understand is this is an industrial site, and we're not doing anything illegal. But I also get it. It's an annoyance."
"I live in Canyon River, and I hear gunshots at the Deer Creek gun range," he said. "I still moved out there. I hear the train go by, I hear the road and I chose to live there. But we're looking at it and seeing what, within reason, can be done."
Curtiss said unlike within city limits, there is no noise ordinance in the county.
"It's not something that would hit a decibel level anyway," she said. "It's a constant hum. There were some people at the meeting who thought (the company) should have had meetings and tell people they were going to be noisy, but it's a private business on private property. They wouldn't want people telling them how to do it either, so it's that whole balance."
Nelson said he and his team have worked hard over the years as they've developed the site and brought in businesses to make sure neighbors are happy. However, running an industrial site is bound to come with noise and activity that isn't always welcome next to a residential neighborhood.
"It's a balancing act," he said, noting that he worked at Intermountain Lumber as a young man and remembers the "awful loud" noises then.
A call to a company contact for Project Spokane was not returned. The company was recently awarded a $416,000 grant to create 65 new jobs in Bonner through the Big Sky Trust Fund, an economic development program that reimburses companies that create good-paying jobs that bring in money from out of state.
Jim Howard, the superintendent of Bonner School District, said no staff or children have complained about the noise, although he did acknowledge that they aren't there at night.
"It's pretty much perpetual," he said of the din. "But this neighborhood's had mill noise for a hundred years. I'm sure when it was going full steam some 25 years ago when I was around, it had to have been as noisy or noisier. Noise is evidence of productivity and good things happening here and we want to see that economic development. We're glad to see good things happening at the mill site and we recognize it's an industrial site and it's going to have noise."
Howard said that the mill is important to the fabric of the community in Bonner.
"They could have turned that site into a residential development, but that just wouldn't be Bonner," he said. "It's just circumstances and choices. The community is glad to have development occurring across here. But I'm being straightforward here. Nobody in the school has complained. The first I heard there was an issue was when I saw the correspondence related to the community council meeting. Certainly it might be more of a nuisance to folks who live in those homes."