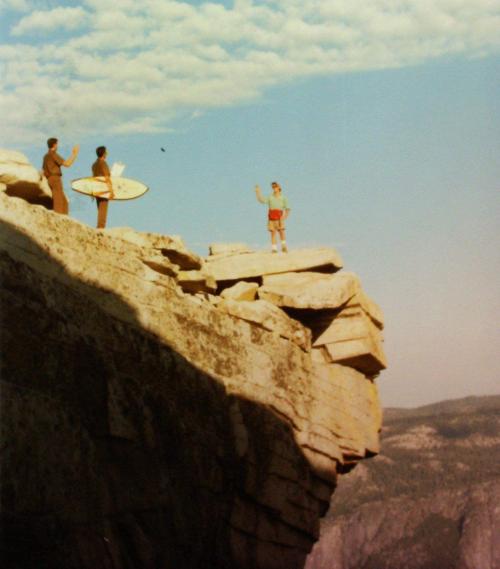 The pandemic has found a certain local, guitar-looping whiz of a musician, occupying cyberspace under the mysterious moniker Linus. Over the summer they released three singles that give us a glimpse into their zany world of "quantum zen pop."
Linus prefers to create reclusively, akin to their immediate influencers: Elliot Smith, Beethoven and Grimes. Think dream-pop meets brooding folk-rock, it is the tortured dreamers that Linus relates to the most. They all share one thing in common and that is the fact that through music, they attempt to escape the fetters of their minds.
That feeling of being trapped runs consistent throughout Linus's music and the songs themselves become the escape. Even within the darkness and uncertainty of the world, they find freedom in the unfounded. It is a sentiment that drives their new track "Run for the Dream," where they sing "I've been running for the hills, I've been running for the eye, the eye, of my dreams." The song is gritty yet optimistic, running toward the abyss with open arms.
Linus grew up in Whitefish with their grandmother and mother always singing, so they did too, throughout middle and high school performing in musical theater and dabbling in guitar. Their college experience in Missoula was cut short by an existential-crisis-turned-epiphany; music was the only option. They ditched the textbooks for the pentatonic scale on guitar and moved back home to wait tables. Soon after they quit, realizing they were making way more money busking on the streets.
They had a band, briefly, they were called Reflections from Bird Planet, but Linus quickly grew impatient trying to wrangle bandmates and their "10 cigarette breaks per practice." So they took the project solo, moving back to Missoula on a mission to make an album.
Linus describes their songwriting method as ethereal, trance-like and avoiding formula at all costs. They dance their fingers on the fretboard, stumbling across chords unexpectedly and stringing them together. They find what they've been wanting to say and say it, no fancy studio required, just GarageBand.
"In this world of perfection paralysis and overload it is almost a blessing to be working with," Linus said of their maximalist approach to minimalist production. They tow the line between precious and unattached when it comes to releasing music. They will put songs out unabashedly but are unafraid to take them down if a rework is in order.
Lately, they said it has been a practice of tusting their own process and liberating their psyche and spirit through song. You hear it in the hope of their track "First Crocus," and in the dreamy laissez faire soundscape of "Life is Flowing #naive flower."
With an unset deadline for the album, they are revamping tracks, "cutting the fat, and getting to the heart,"of how they want it to sound. As they patiently release their music, we eagerly await.
For more information and updates on their new releases, you can check out Linus's instagram @linusyatz, or bandcamp linus4.bandcamp.com.
Get local news delivered to your inbox!
Subscribe to our Daily Headlines newsletter.