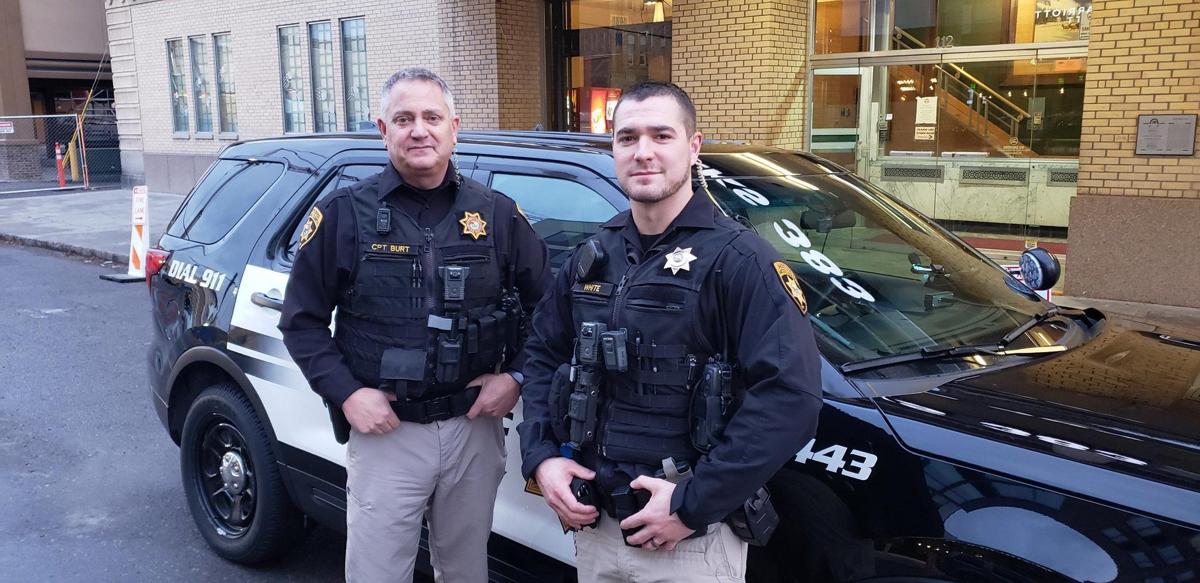 This weekend will be the first since September that the Missoula County Sheriff's Office isn't beamed into living rooms across the country on Live PD.
The Missoula County Sheriff's Office announced in a Facebook post on Jan. 18 it will be taking a break from the show as part of the rotation of participating police departments. The live ride-along show features several departments at once on Friday and Saturday nights from different corners of the country. 
"They really enjoyed the process and they saw it as an opportunity to humanize the badge, if you will, and show some of the things they run into as law enforcement officers," sheriff's office spokesperson Brenda Bassett said Friday. "Being able to capture that was really great for us and for Missoula County and I think the viewers both locally and nationwide really enjoyed seeing this side of law enforcement and more so the Montana element."
Friday and Saturday nights in Missoula County got viewers on board with deputies and detectives working with Montana Fish, Wildlife and Parks on wildlife calls, search and rescue teams plunging into the woods and, naturally, residents in need of help.
You have free articles remaining.
That "Montana element" was what drew interest from Live PD's producers in the first place, Undersheriff Rich Maricelli said last August when the department announced its upcoming participation. The scenes with deer, bears and a lost hunter set Montana apart from scenes in other cities, typically larger than the Missoula area. The show also featured segments on missing persons cases, like that of Jermain Charlo, missing since June 2018. Missoula police Detective Guy Baker, who is investigating the case, told the Missoulian earlier this month the segment kicked up about dozen leads in the case, and although none led to finding Charlo, the family was encouraged by the recent activity.
Concerns raised by area residents early in the program's residency in Missoula County eventually gave way to a steady beat of support voiced largely over social media. 
"I enjoyed watching to get a view of the types of calls you take. Thank you for all your hard work and service," one Facebook commenter wrote on the sheriff's office Facebook page.
"What a great department with outstanding officers," one Twitter user said in response to the sheriff's office announcement. "(Capt. Bill Burt) is one of a kind! (His) style is unbeatable when it comes to dealing with people in any kind of circumstance."
Bassett said while the show is now pivoting to a different law enforcement department, Live PD left Missoula with a great relationship still intact. That's better than a number of local agencies can say, with community leaders in Tulsa, Oklahoma, protesting the city's contract with the show just last week. It's still to be determined, Bassett said, if viewers could find themselves back in western Montana. 
"There's nothing planned but if the opportunity is right and the timing is right, we might do it again," Bassett said. "For right now, we're focusing on heading into the winter months. But we enjoyed the time we had."