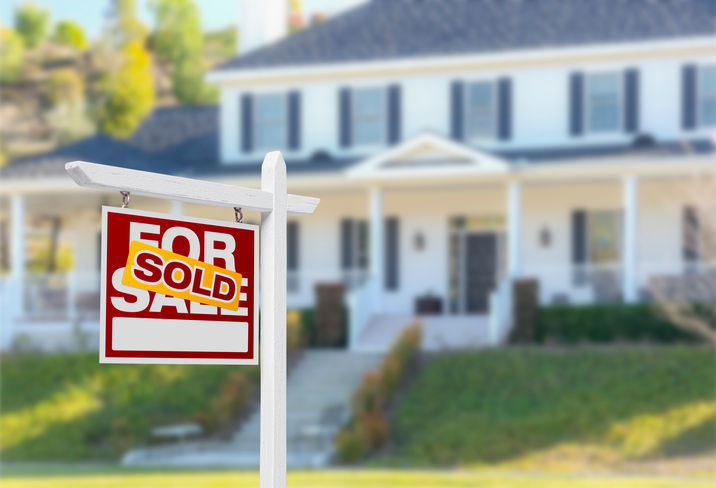 As Missoula's housing price increases continue to outpace the average wages paid by employers here, one local organization is gaining traction with its down payment assistance program.
MoFi, a nonprofit that's been serving the region for three decades, has provided more than $1.7 million in down payment assistance since 2016 through its HomeNow initiative, which in turn has led to $43 million in housing purchases.
There are a few stipulations, but essentially anyone with good income and credit can apply for the program through a participating lender. Dave Glaser, the president of MoFi, said many people in the area have good jobs but just have never dreamed of becoming a homeowner because they can't or haven't saved enough for the down payment that most lenders require.
"Down payments remain one of the largest hurdles to homeownership in Montana," he said. "Many would-be buyers have steady jobs and decent credit, but haven't been able to save enough."
According to Glaser, buyers interested in HomeNow work with a participating mortgage lender to access the assistance, which comes in the form of a grant or 0% interest deferred loan. Buyers can receive up to 5% of the total loan amount, which can be used towards both down payment and closing costs. The program is not limited to first-time homebuyers.
"Missoula is the busiest market in Montana, followed by Billings and the Flathead," Glaser said. "Last year in Missoula alone we made 56 people homeowners. It takes a village to solve Missoula's housing problems."
You have free articles remaining.
The median home sales price in Missoula recently topped $305,000 for the first time and has risen by over $105,000 since 2010, a 52% increase. Meanwhile, wages in Missoula have not kept up. The Missoula Organization of Realtors estimated last year that a family would need a median income of more than $95,000 to afford a median-priced home, while the Area Median Income for two people is $58,700, according to the Montana Board of Housing.
Glaser said when the program launched, not many people took advantage of it right away, but once lenders started getting the word out the popularity spiked.
"About eight or nine months later it just went through the roof," he said. "It's really opening doors to home ownership to a whole new generation who maybe have great jobs but never thought they would be able to get a home because they lacked a down payment or assumed there were no options out there."
MoFi recently presented lender Julie Lapham of Mann Mortgage with its HomeNow Top Producer award because she helped connect the highest number of Montana homebuyers to the program in 2018. Since the program launched she's helped more than 30 Montanans access more than $330,000 in down payment assistance, which resulted in over $8.2 million in mortgages.
"I've been a lender for 21 years and I feel like there are more opportunities for buyers now than there used to be," she said. "I had a 71-year-old client use the program, I've had people buying their third home use it. MoFi made it really user-friendly. There's not a lot of strings attached and it's not really complicated. In fact, for the borrower, there's nothing they really need to do."
Glaser said the average age of buyers using the program is 36 and about half are single. The average price of a home purchased in the Missoula area using the HomeNow program is $211,000. The grant option is a gift and doesn't have to be repaid, but it means the loan comes with a higher interest rate. That option is good for people who might not be in their homes for a long time. The 0% deferred loan doesn't need to be paid back until the mortgage is paid off or the buyer refinances or sells, and comes with a lower interest rate. MoFi benefits by selling the resulting mortgage to U.S. Bank.
"Today's buyers are some of the savviest I've seen," Lapham said. "They're doing the research, watching the market, taking homebuyer classes, checking their credit. But as much as they prepare and save, a lot of them still reach a point where they fall short on down payment funds. Programs like HomeNow are secure, easy to use and can provide the boost needed to make their homeownership dreams come true."