Ann Olson studies and reinvents herself at Helena College as she raises a little girl.
Jesse Delacruz learns to dress for a job interview and cook healthier meals for his children at La Guardia Community College.
Mike Morrow takes students to streams and fields to learn biology in an immersive way at the University of Montana-Western.
Kelly Webster considers the way the University of Montana can foster a sense of belonging for students to help them stay in school and graduate.
Across the country, education is changing. College has been the path to a better life in the United States.
For some students and campuses, it still is. Other schools are working to change direction so students like Olson and Delacruz can have the same opportunities past generations did.
Here we share stories of educational mobility from students and staff from across Montana and New York, where the City University of New York has developed standout educational programs.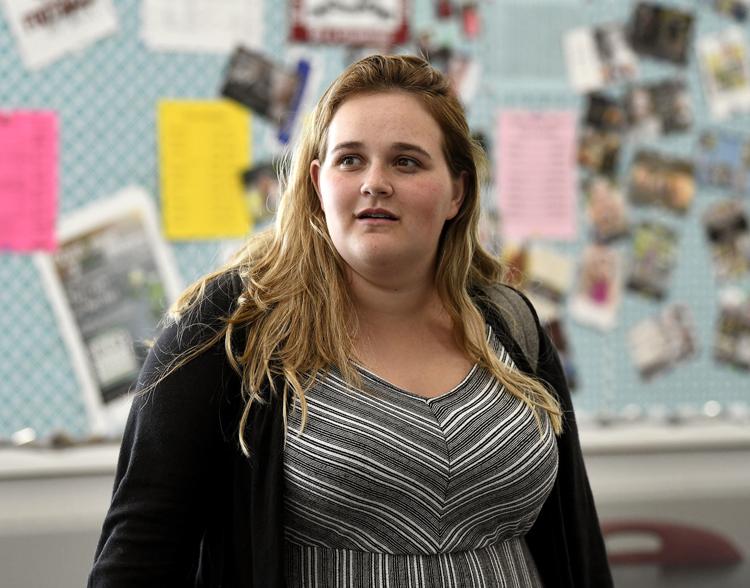 Senior (recently graduated)
Madison Glass was never a fan of math classes until she enrolled in Contemporary Math 105 — a new math course that Helena High School offered for the first time in the 2018-2019 school year.
"I didn't do very well in geometry last year but this year, I've just really excelled at it," Glass said.
Glass, who took the course because she needed to catch up on her math credits, is one of many students across the state who have struggled to keep up with math curriculum. 
According to the Montana Office of Public Instruction's state report card, about 63% of students were not proficient in math by eighth grade in the 2017-2018 school year. The struggle is even more apparent in high school. Only 35% of the 2018 Montana graduating class met the ACT math college readiness benchmark score of 22, with the state's students averaging a score of 19.9.
However, Glass said the new class has taught her that there's a whole other side of math that "doesn't suck."
"We were doing budget plans and that has kind of inspired me to go into finance or go into something related," said Glass, who plans to attend Montana State University in the fall.
Students can sign up for a dual enrollment in the course to earn college credit, although not enough students passed the required test this year, so most are only taking it for high school credit, said Nicole Lindgren who teaches the class.
Lindgren and other educators agree that when students are behind in math, they struggle to succeed in college, something that can even lead to them drop out.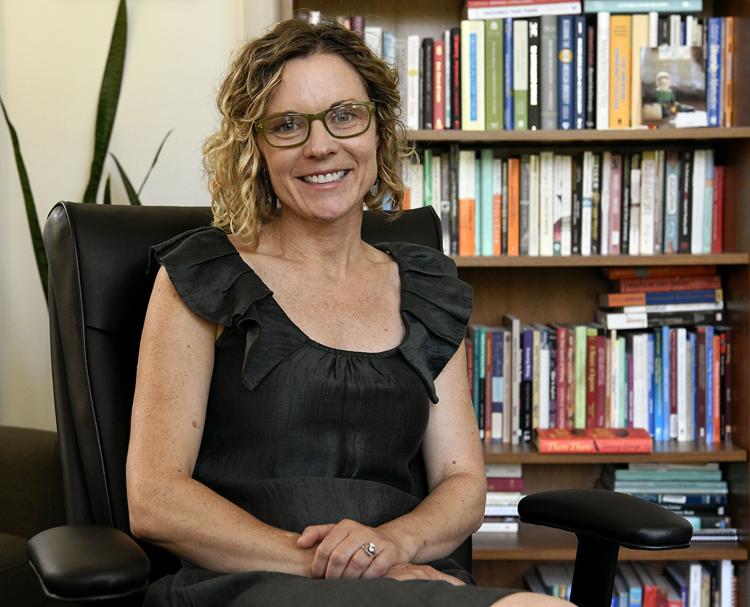 Students don't experience college in separate pieces, said Kelly Webster, at the University of Montana.
"Therefore, we shouldn't treat our students as if their classroom experiences are not impacted by their financial security or their emotional or physical wellness," said Webster, chief of staff for UM President Seth Bodnar.
In the past, UM has helped students stay in school through programs such as TRIO, but a new initiative and pilot called Montana Project 10 will pull together supports that have helped students, and deliver them directly.
"We are taking a lot of the things we're already doing, plus adding some new things and curating them for the student," Webster said.
The project will help students with tutoring, a textbook stipend, and career advisement, among other things. Webster said UM also focuses on helping all students develop a sense of belonging on campus, part of the Montana Project 10 pilot as well.
The goal is to kick up retention and graduation 10 points, and in doing so, help students prosper. Webster said public higher education has an obligation to help all students, and UM is committed to them.
"The ultimate goal is to make sure inequality is not locked in across generations," Webster said.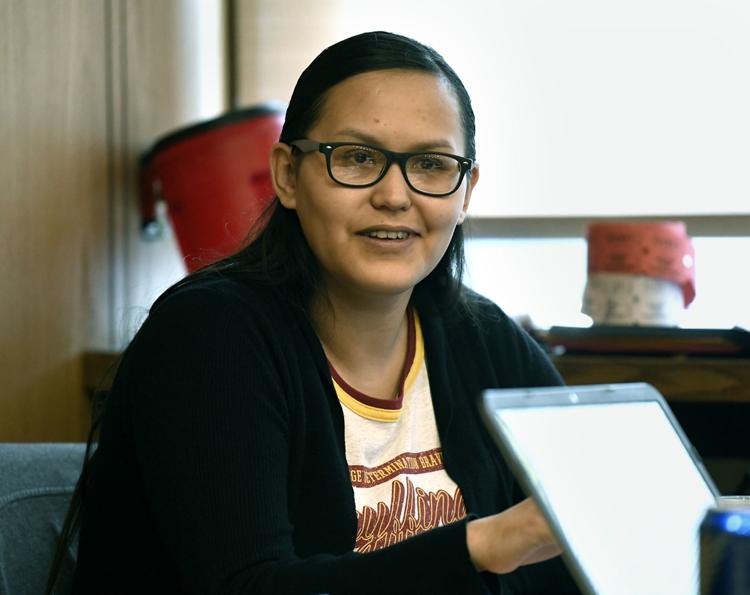 Student, broad field sciences and secondary education
Montana State University-Northern
Mia LameBull chose MSU-Northern because it wasn't as big as one of the flagships, but it wasn't as small as a community college. 
"So you get a touch of both. And it was close to home," said Lamebull, who grew up on Rocky Boy's Reservation.
LameBull offered advice to the Havre campus when it was planning its Little River Institute, a federal program to support Native American students. She suggested the campus provide a place where students could smudge, a traditional ceremony with sacred plant smoke for prayer and cleansing.
Now, the Little River Institute offers one. The institute includes a common area where students can hang out, get tutoring, or print out homework for free. One corner of the room is dedicated to smudging, with a table that has braids of sweetgrass.
Before the Little River Institute started, LameBull would sometimes smudge in her car. She said it's good to have a dedicated space for smudging, and students who might not have sweetgrass or have forgotten it at home know they can get it on campus.
"Going to college is pretty hard. It's tough. And there's times you have a final, and you're not feeling too strong about it. Just smudging would help that feeling," LameBull said.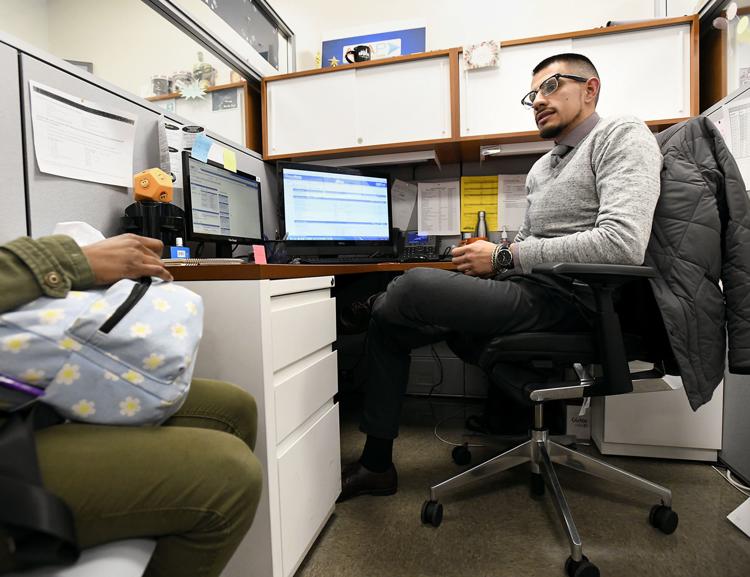 Adviser, ASAP, Accelerated Study in Associate Programs,
Borough of Manhattan Community College (City University of New York)
The No. 1 way Robert Sequeira advises students is by connecting with them. Sequiera, a student adviser for ASAP, said students at times are more willing to open up to him as a stranger than to friends or family about their fears and goals.
"We have a moment where we don't necessarily have an answer or comment, but what we do have is the ability to provide a space," said Sequiera.
In that space, a relationship builds between the adviser and the student, and the adviser can guide the student from a holistic point of view. Sequeira also asks himself what he might have wanted to hear at their age, connecting with them.
"They know that if they're in this program, they'll be with us for two to three years, depending on their major," Sequiera said.
In the ASAP program — the Montana University System is adopting a version of it — advisers help students with more tedious academic needs, such as the credits they must accumulate for a degree. But students sometimes come to their sessions while they're dealing with stressful circumstances, such as a parent getting deported, Sequeira said.
As he looks out for his students, they gain self-reliance. 
You have free articles remaining.
"When they leave, they're so much more confident about their decision," Sequeira said.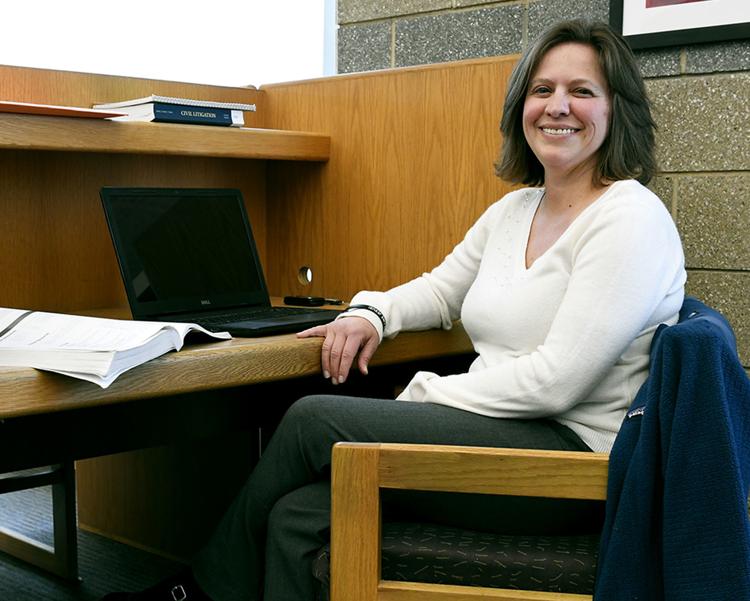 Student, legal and administrative support
When Ann Olson is studying, the single parent brings Tierra, who just turned 5, with her to the school library.
"We talk about school a lot and what it means," Olson said.
Olson enrolled to study legal and administrative support after being the primary medical caretaker for her little girl. Tierra had needed surgery as a baby.
Before enrolling in college, Olson had worked in sales and communications, and she did well, but she didn't find as much personal meaning in the work as she'd wanted. She initially started school for accounting, and she excelled, but she didn't love the subject.
"Even at my age and stage, I thought, I still deserve to be happy and passionate about what I'm doing and excited about it," Olson said.
This summer, she landed an internship at Montana Generational Justice, providing legal support to under-served populations for $20 an hour, and she'll be on board through the end of fall semester. She helps people such as veterans, rural residents, and Native Americans with important legal documents.
At Helena College, Olson joined the TRIO program, a federal program offering support to disadvantaged students, even though she wasn't certain she wanted to participate.
"I just wanted to be a normal student," said Olson, who also figured she would be too busy to participate.
Once she found out TRIO would help support her academic journey, she joined, and she appreciates the leadership development in particular. TRIO sent her to a student leadership conference, and staff check in with her regularly.
"I think having them has helped my experience. I'm sure I could do it without them, but I think it feels more complete with them," Olson said.
Student, psychology, possibly switching to business administration
La Guardia Community College, City University of New York
Jesse Delacruz, 32, wanted to go to college because he felt like something was missing in his life. At La Guardia Community College, he enrolled in the Fatherhood Academy, and it and other programs of CUNY, City University of New York, have made a difference in his life.
At La Guardia, Delacruz received mandatory math tutoring, which he didn't think was useful until he received his grade in a difficult class. "If it wasn't for mandatory tutoring, I probably wouldn't have gotten an A in statistics."
He learned about professional dress codes and "code switching," or behaving differently with friends versus in a job interview. (Delacruz keeps a pair of dress pants ironed in his closet and owns a "nice white button-down shirt.")
At the Fatherhood Academy, he even learned how to improve his skills in the kitchen and make nutritious meals for his children, who were 12 and 8 last semester. Prior to the cooking lessons, he only boiled chicken, but he learned to season it with adobo and lime, or marinate it in orange and coconut.
"I learned how to cook rice. Sometimes, I experiment with potatoes. I made a Russian salad. I try to experiment with the beets," Delacruz said.
His father worked at McDonald's and a pizzeria, and his mom worked at Dunkin' Donuts and a pharmacy. Delacruz started working at McDonald's the minute he turned 16 to earn his own money, and he planned last semester to switch his major from psychology to business administration. He believes he's on the path to working in his field.
"I still want to do some management or be more tech-savvy, so hopefully this career path I'm going to enter is going to help me there," Delacruz said.
Editor's note: The Missoulian was unable to schedule a photo with Jesse Delacruz.
University of Montana-Western
Mike Morrow came to the University of Montana-Western in 2002 while the campus was moving toward a different teaching model. Experience One is fully implemented, and Morrow, who teaches in the biology department, sees the benefits of the "block schedule" for students.
For one thing, students end up developing their own "cohorts," or groups, because they have a lot of the same courses. They become not only classmates but friends.
"They struggle together, and of course, struggling brings cohesiveness," Morrow said.
The focus on one class at a time with Experience One, or X1, allows students to delve deeply into one area, such as stream research. When Morrow is writing a recommendation letter for a student to head to graduate school or veterinary school, he can talk about their work in the field.
"I think it better prepares our students for moving forward. They come out with actual experience using the tools of the trade, whatever that trade may be," Morrow said.
Morrow sees legislators pushing for job preparation in higher education, but he has a "grandiose view" of the purpose of education. He believes it should provide students with knowledge and skills to not only pursue their careers, but move their fields forward.
"Most certainly, I think higher education is about upward mobility, providing the tools and the knowledge to advance, and to then, whatever the profession is, take them to another level," Morrow said.
Lehman College, City University of New York
Getting high school students on campus at Lehman College in the Bronx is the key to student success in dual credit courses, according to David Gantz, Lehman's director of College Now, a CUNY program that helps students earn college credit before they graduate high school. 
"I, your principal, your parents, your friends, your guidance counselors, they can all tell you what college is like, but until you do it, you have no idea," Gantz said. 
College Now isn't the only program at City University of New York that aims to introduce students to college from an early age.
In a program called CUNY EXPLORERS, even middle schoolers visit campuses. Roberto Ventura, program coordinator and a CUNY graduate, organizes the visits and selects soon-to-be CUNY graduates and individuals who are representative to speak about their college experience.
"I like to mirror the students that I'm serving with people that they can look up to or know that it's possible for them ," Ventura said.
In addition to EXPLORERS, CUNY also collaborates with the public school system through the LINCT (Lessons in Navigating College Transition) program, which works with schools to provide 12th-grade English and math classes for students who need to catch up.
"Several years ago, we came to the realization that there's no need to wait until those students arrived on our doorstep at CUNY to start working with them," said Cass Conrad, director of K-16 Initiatives at CUNY.
Conrad said the goal is to ensure students don't have to do remedial coursework, which delays their college studies.
"So we decided we would try to work with those students while they're still in high school," he said.