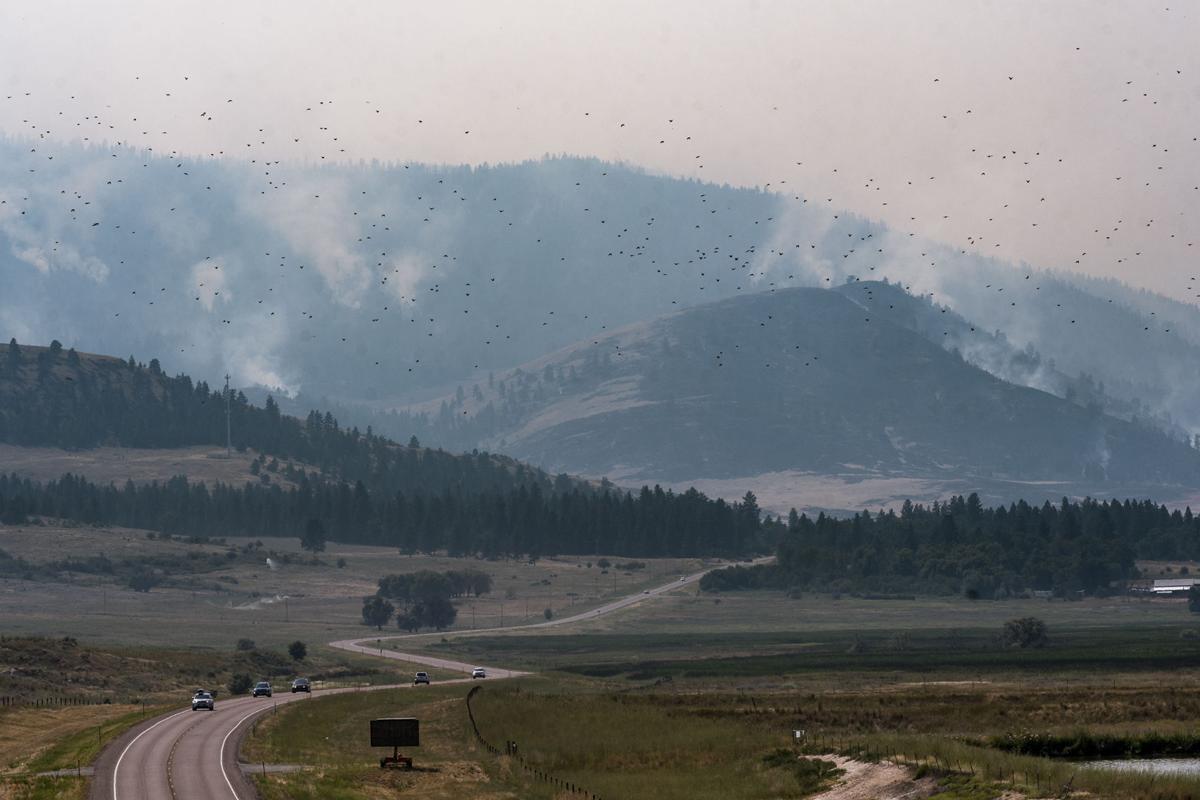 The Magpie Rock fire's growth has slowed and has been contained by 30%, according to a Saturday press release posted by the Confederated Salish and Kootenai Tribes Fire Division on Facebook.
As of Saturday morning, the fire covered 3,167 acres, and it continues to consume small pockets of unburned trees and vegetation inside its perimeter. That's down from the 3,500 acres the fire was listed at on Friday afternoon.
The fire behavior poses a continued threat to its perimeter, in addition to the challenges it poses to firefighters when coupled with high temperatures and low relative humidity, according to the press release. 
On Friday, helicopters dropped water to cool hot spots and slow the burn's growth as firefighters constructed the fire line. Aircraft played a critical role in firefighting efforts due to steep and inaccessible terrain in the area.
Firefighters also conducted a burnout operation on Friday, and continued to mop-up and secure the fire's edge.
On Saturday, firefighters were to conduct an aerial burnout operation with a Plastic Sphere Dispenser, which will be done with a helicopter, smoke and visibility permitting.
The Magpie Rock fire is located 8 miles west of Dixon and was triggered by lightning. There are 305 people assigned to the Magpie Rock Fire. The D-6000 road between Revais and Magpie, and the Magpie D-5000 roads are closed.
Get local news delivered to your inbox!
Subscribe to our Daily Headlines newsletter.