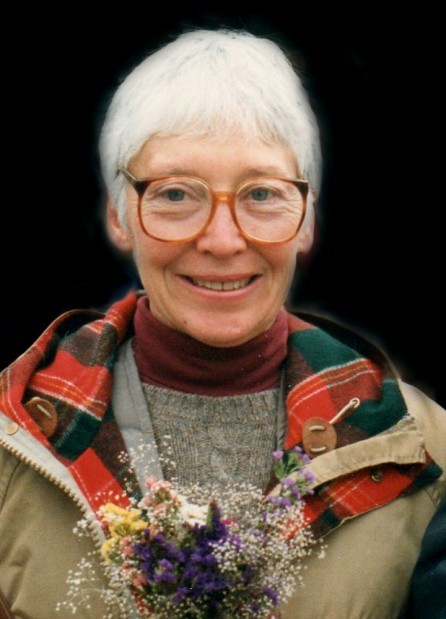 If your children ever delighted in "The Pea Green Boat" or sunk their teeth into fresh veggies from the Missoula Farmers Market, you have Mavis McKelvey to thank.
McKelvey, the lifelong social activist who helped found the Farmers Market in 1972 and KUFM's popular children's radio show, died on Dec. 3 in her Missoula home at the age of 82.
"I'm like a lot of folks who, if you weren't well acquainted with her personally, you were acquainted with her reputation," said Missoula Mayor John Engen.
Both the Farmers Market and "Pea Green Boat" are two of McKelvey's lasting legacies in Missoula, but her influence in social and environmental activism stretches back decades, from her home state of Wisconsin to Washington, D.C., to Colorado, and finally to Missoula, where she and her husband Robert McKelvey settled in 1970 and stayed for good.
Not long after moving to Missoula, McKelvey began her efforts at founding a farmers market, having originally nurtured the food-cooperative passion in Madison, Wis., as a graduate student.
It was in Madison that she met and later married her husband, who was a longtime mathematics professor at the University of Montana.
With her friend Chin Won Reinhardt, McKelvey opened the market in 1972 in its downtown location, where it is now one of three Saturday markets, along with the People's Market and the Clark Fork River Market.
It is downtown on summer Saturdays that McKelvey's influence is most palpable to Missoulians, as the market serves not just as a store of locally grown produce but as a community gathering place.
"My hunch is that the founders of that market were not intent on creating a consistent and remarkable social-gathering space for Missoula as much as they were making sure that folks growing stuff could sell it and continue to grow it," said Engen. "But the fact is that great things spring from those simple ideas."
McKelvey continued to help manage the market as a board member until her death.
Her importance to the growth of farmers markets not just in Missoula but across the state cannot be overstated, said current marketmaster Mel Parker.
"There are still many, many markets that have started that write to us and want our input," he said. "She had a decided effect on selling local produce."
Almost every Saturday, McKelvey attended the market she started, parking her car in the same space and navigating the vendors area while saying hello and buying fresh food.
"I loved the woman," said Parker. "Every Saturday, you looked for her. She always had something positive to say. It won't seem the same without Mavis there. It was a privilege for me to be able to work with her."
Another of McKelvey's passions was environmental protection. Not long after moving to Missoula, she became a board member of the Montana Wilderness Association, and over the years became deeply involved in the preservation of local places like the Pattee Canyon Recreation Area and UM's Prescott House.
Once in Missoula, she strove to make her adopted city a better place, said her son Kevin McKelvey, a U.S. Forest Service researcher based on the UM campus.
In Missoula, Mavis McKelvey focused her activism and advocacy less on broad issues and more on the things near to her.
"As she got older and older, she sort of localized more and more, such that she was much more concerned about things like the Prescott House and Pattee Canyon," he said.
His mother threw almost all her energies into local issues because she quickly grew to love the place she called home.
"She really did dedicate herself to Missoula," said Kevin McKelvey. "She wouldn't leave. She set down strong roots here. Even when my father was on sabbatical, she said, 'You go. I'm staying right here.' "
Along with her Farmers Market co-founder, Mavis McKelvey also created "The Pea Green Boat" children's radio program in the 1970s. The program, the longest-running in KUFM's history, is still going strong.
McKelvey's founding of the show - now a regional staple - speaks to another great passion: storytelling.
"I think she felt that there was no good children's programming, and that there should be," said her son. "And that she was going to start a children's program that was more dedicated to storytelling and poetry and those types of things."
McKelvey said his mother's mind was razor-sharp to the end, and she was just as committed to the good of the city at the end of her life as she was when she first set foot here.
And it's people like her who have made and continue to make Missoula the place it is, said Engen.
"It continues to amaze me the amount of good will that this community has, and that it can translate into action," said the mayor. "There are just folks who identify niches for community needs, and they set to meeting those needs."
Get local news delivered to your inbox!
Subscribe to our Daily Headlines newsletter.