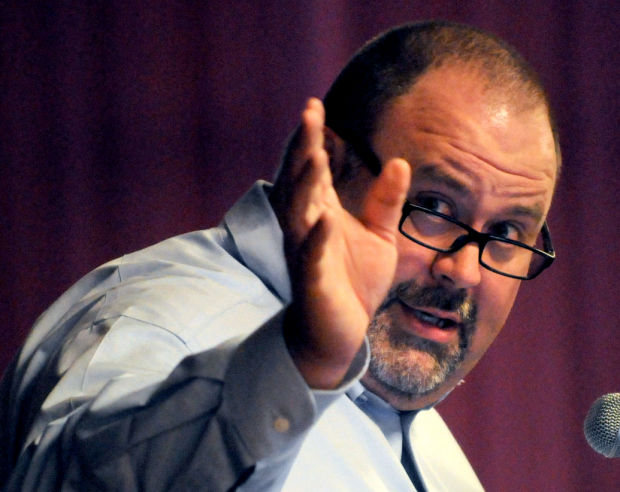 Last week, Mayor John Engen didn't let a member of the Missoula City Council speak at a public meeting.
Engen admitted he was being a "fuddy-duddy," but he had a reason: Councilwoman Caitlin Copple was in Seattle and listening to the meeting via Skype.
"I just think it's difficult for somebody to communicate and participate fully in a meeting like that – the way our meetings are structured – without being there," Engen said.
Last year, Copple had requested the council discuss remote participation, but she said this week she doesn't have imminent plans to push the matter.
City attorney Jim Nugent, though, said other communities are struggling with the same dilemma, and it's sure to come up again here. Legal concerns abound, he said, and the Montana Legislature doesn't specifically address remote participation since the law is always one step behind advances in technology.
"The primary legal concern is that the Constitution, the Montana Constitution, says that no person shall be deprived of the right to observe the deliberation of all public bodies," Nugent said. "And it's hard to observe this person if they're not also on a monitor being played in the city council chambers so the public can watch and make sure they're being attentive."
Copple originally raised the issue because at the time, her job required statewide travel. She said the council pay of $13,615 a year isn't enough to live on, and it would have been easy and convenient to attend meetings remotely from Billings or Bozeman.
"Since I've changed jobs, in part to have a better attendance record, I don't know that there is the interest among my colleagues or the community to pursue it," Copple said. "If the new people were interested, I'm certainly happy to look at it again. It's how the modern world works."
It's certainly how some other bodies in Missoula work. Board members of the Missoula Redevelopment Agency have sat in on meetings from afar, although they are appointed, not elected, and they often forward recommendations for elected officials to consider.
In Copple's referral, she references a related city ordinance in Langley, Wash. It allows for remote attendance in certain situations "including emergencies," and it allows council members to use Skype or other technology as long as they are clearly seen and clearly heard – and can clearly see all information provided at the meeting.
In Missoula, full observation and participation are key, Nugent said. Last week, for instance, Elaine Hawk of pLAND Land Use Consulting spoke to council members on behalf of a neighborhood group, and she requested the supporters in the audience raise their hands.
At least five or six times a year, in fact, someone will ask for a show of hands, or some indication of support, Nugent said. Those in remote attendance? They may have missed the number of people who raised their hands, he said.
On the flip side, a member of the public in the audience may not be able to observe the reaction of the council person to the information being presented, he said. How much more camera equipment would be needed? How many more people would be needed to operate it?
"(Do you) get to the point where you technically don't have a quorum physically present, but you have a quorum potentially participating by one of the modern technologies?" Nugent said.
Or do you have to allow everyone watching at home on MCAT to be able to call in a comment on speakerphone?
The debate is less about the person wanting to join a meeting remotely than it is about those physically present, said both Nugent and Engen.
"I don't think it's convenient and practical for everyone else who is in the room," Engen said.
As for Copple, Nugent said she demonstrates diligence in wanting to engage when she's out of town. And despite being away, Copple was the council person who wrote the summary of Wednesday's committee meetings for the local government listserv, Missoulagov.org.
"I admire her for being so conscientious and wanting to participate like that," Nugent said.
The matter might be resolved after court battles, although Nugent said he would be pleased to let another city take the lead in that regard: "I'd cheer for it to happen in other communities."